| | |
| --- | --- |
| | |
And suddenly, it's

December

!

Gifts to buy and wrap, holiday parties, decorating, planning those holiday feasts, baking cookies, preparing for out of town guests.....this is a very fun yet busy time of the year!

Marcels is ready to partner with you to help make your busiest month of the year less stressful. Come shop our wonderful gifts. Fill out a personalized WISH LIST found at the store and give it to your favorite gift giver. Our friendly staff can help guide you to that perfect gift for your "hard-to-buy- for" brother-in-law or your "has-everything-already" best friend. Our Christmas wrap is complimentary, and we will ship anything anywhere to help get that gift out in time. And don't forget about our fabulous Marcel's Gift Baskets! Samples are available online or in the store.

Marcel's Holiday hours are extended to accomodate morning and late night shopping. Through Christmas, Marcel's store hours will be:

| | |
| --- | --- |
| Monday, Tuesday, Wednesday | 9:30 am - 6 pm |
| Thursday | 9:30 am - 9 pm |
| Friday | 9:30 am - 8 pm |
| Saturday | 9:30 am - 6 pm |
| Sunday | Noon - 5 pm |

The week of 12/17, we will stay open until 8 pm on Monday, Tuesday, and Wednesday as well.

SUNDAY DECEMBER 15 ~ WINTER WONDERLAND IN DOWNTOWN GLEN ELLYN

The entire family will enjoy a trip to downtown Glen Ellyn on Saturday, December 15th. Pictures with Santa are available as your children sit on Santa's lap to Christmas wish lists. Horse and carriage rides are available for all through the lovely holiday dressed streets of Glen Ellyn. Marcel's will be ready to help you with your last minute shopping details, from holiday linens to hostess gifts to gift ideas. It's beginning to look a lot like Christmas! Come join in the fun.

The Marcel's kitchen is busy this holiday season! We're baking, raosting, sharing warm drinks and hot plates, creating souffles, risottos, edible gifts, and brunch for all those overnight guests.

Chef Jamie started early with kids and teens spending Sunday afternoon baking cookies. He's back for Tamale Time (12/7), and Kid's Edible Gifts (12/15). Chef Paul presents a beautiful feast in a spectacular setting with Holiday Roasting, Marcel's Celebration Table Style (12/6). The team of Chef Allison and Mixologist Annie share the kitchen with Warm Drinks and Hot Plates (12/9).

Chef Katie is making Risotto in the Midday (12/5), while Lynn is keeping our waistlines in check and our time maximized with Guilt Free Holidays (12/4) and Midday; Soups in the Fast Lane (12/12). Chef Robin celebrates with Roman Holiday (12/8) and World Class Appetizers (12/13).

Chef Kelly is baking up a storm in Cookie Exchange (12/8) and sharing gift giving ideas in Edible Holiday Gifts (12/11). Chef Coleen hosts Marcel's Cheese and Sparkling Wine Pairing (12/18) and whips up Midday Sensational Souffles (12/19). Chef Jean wraps up the holiday season with New Year's Day Brunch (12/16) and T'was the Night Before Dinner (12/20).

If December finds your calendar too full to Cook, Create and Celebrate, first quarter classes are available. A gift of a cooking class is always the right size, the right color, and welcomed by those who love to cook, want to become a better cook, or who need to learn to cook.

From all of us that keep the Marcel's kitchen cooking throughout the year, we wish you all a very happy and healthy holiday.
YOU'RE GIVING AND WE'RE GRATEFUL!
Join us each Thursday in December for our Shop and Share Days. 10% of all store proceeds will go to a designated non-profit organization that serves those in need in our community. This Thursday, December 6th, we will sponsor the Glen Ellyn Food Pantry, an ecumenical organization that serves thousands of people every year who need food assistance in the communities of Carol Stream, Glendale Heights, Glen Ellyn, Lisle, Lombard and Wheaton. On Thursday, December 13th, we will sponsor Outreach Ministries Jubilee Village, a transitional and independent living program for single, formerly homeless mothers between the ages of 17 and 20. On Thursday, December 20th, Marcel's will donate 10% of all store proceeds to the First Congregational Church of Glen Ellyn whose outreach missions assist many.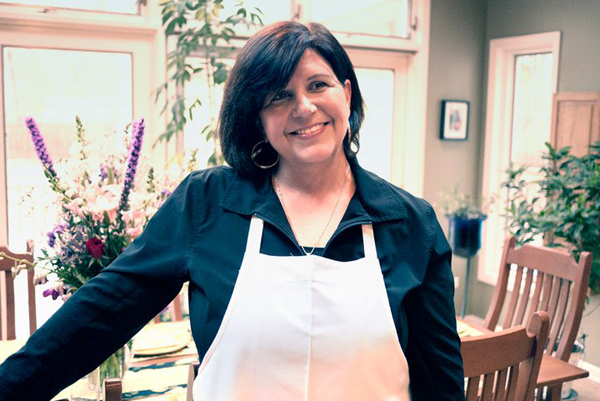 It's our second holiday season at Marcel's and we have already established some great traditions that we hope to carry on for years to come. We pulled out all the stops with great food for both the holiday walk and Ladies Night Out - there was not a crumb to be found at the end of both events! We have spectacular windows on display with our functional yet beautiful merchandise and have added a few quirky touches that you have come to expect from us (did you see those mice?!?). Our signature free wrapping announces a gift sure to please before it is even opened (as one of our customers wrote to me recently, "Happiness in Oak Brook is a blue box from Tiffany's; happiness in Glen Ellyn is anything in a Marcel's bag!" I would like to think the folks in Oak Brook love our Marcel's bags too!). And you always know you can count on Marcel's for a sip of hot cider and a nibble of something tasty just about any time of the day.
We also have some new traditions we have started this year: Shop and Share Days where we help those less fortunate; an expanded selection of gift baskets suitable for everyone on your list; Wish Lists ready for you to jot down your heart's desire and pass along to your favorite gift giver; and our Edible Gift Giving classes for kids and adults alike.
As we all know, traditions grow and change along with the changes in our lives and sometimes that is comfortable and sometimes not. I appreciate so much all of you being along for our ride as we find our way in our communities and your homes. I hope I don't sound redundant month after month but I cannot begin to express how much I appreciate each and every one of our customers, business partners, colleagues, and friends. I hope you have a blessed, safe, and happy holiday season. And I am sure, we will see you at Marcel's!
Early on in December a few years ago, I came home from catering all day to my sons announcing, "Mom, let's start an annual holiday chili party!" Great idea for us all. Right away, my catering radar went into action: when... time... guest list... menu. I realized I became just as anxious as my clients when I'm having the party.

The solution to make the process pleasant for all is to create a game plan to organize details. This is what I did for all my catering clients, and it does work. Seeing the menu for hors d'oeuvres, dinner, desserts and beverages, plus ideas for china, glassware, linens and decor ideas makes the planning easier to tackle, one step at a time.

Always plan a party with your guests' comfort in mind - if they are happy, so are you.

It is important to plan the party in detail so you can be a guest at your own party. How do I do this? By mentally walking through the entire time of the party from the first guest arrival to the last wish for a Happy Holiday. Details to think about

include: if the buffet is in the dining room, where should the bar be located, coat racks, playlists, coffee or no coffee, ICE, 4 cocktail napkins per guest, and to give favors of Christmas cookies.

Do keep the party simple and remember, guests gather to have a fun time with you and friends, accented with well chosen foodstuffs.

The following cookie recipe has been a favorite holiday cookie in my family for 3 generations. Hope you enjoy them, too!

SWEDISH CHRISTMAS COOKIES

Preheat oven to 375 degrees.

1/2 tsp fresh lemon juice

Bring a water to a boil in a heavy saucepan. Separate each egg carefully placing the yolk into the boiling water. Cook until the yolk is hard boiled. In the meantime, add the butter and sugar to an electric mixer. Blend til fluffy. Then sieve the hot yolks into the butter and sugar mixture. Add the remaining ingredients. This dough is perfect for cut out cookies or to use a cookie gun. Bake for 10-12 minutes.

IN THE STORE AT MARCEL'S


New to Marcel's is a line of gluten free products from Sweet Ali's Gluten Free Bakery in Hinsdale. These items are so fabulous that even those without gluten issues will enjoy them - cake mixes, flour and corn muffin mix. You asked, we delivered!

We now carry Callebaut Chocolate! Callebaut is one of Europe's oldest and largest chocolate manufacturers. The chocolate is made from the highest quality cacao beans and roasted to exact specifications. This exceptional cocoa is preferred by professional and home bakers for its rich aroma and smooth chocolate taste. It is good for all uses including baking, truffles, candy making and hot cocoa drinks...just in time for your holiday baking.

We have so fallen in love with Juliska here at Marcel's and are excited to be able to offer a gift with any purchase of $150 or more and for every $50 in Juliska purchases, a chance to win this beautiful Amalia handblown pitcher, a $145 value. Give yourself or someone you love the gift of a treasure from Juliska.

We are featuring some great specials for the holidays! Come in and shop for deals on Wusthof, Shun, All Clad, Le Creuset, Swiss Diamond, Emile Henry and Kyocera ceramic knives, to mention just a few.

And, back for the holidays are our beautiful Tussie Mussies! Shop early on Friday to see the entire collection - the holiday tussies have been amazing. And if you want a Tussie for the last delivery before Christmas, we are going to have a sign up sheet in the store so we know how many to get. Get on the list for an early delivery of Thursday, December 20th and we will make sure to have one set aside for you!
Rita Cevaal, Retail Associate:

Terrafirma Ceramics are eye-catching works of art that are completely food safe. Each piece is made entirely by hand in New York. The patterns are created by painting through textiles or lace to produce a "one of a kind" result. The bowls, trays and platters are stunning when displayed and just as beautiful on your table.

Teri Hiben, Retail Associate:

For the holiday baking season I replenish my Nielsen-Massey extracts (from Waukegan, IL) to add a natural flavor to my baked goods. While vanilla is the staple, it's special to substitute the vanilla bean paste in a simple cake. Try peppermint in an icing or chocolate, orange or coffee flavors in your biscotti, cookies, cakes or festive breads.

Jaccqui Schnur, Retail Associate:

It's the perfect time of the year for making a hearty soup or a slow cooked stew in my Chamba black clay eartenware. Each piece is unique with a black satin finish made by the village people of La Chamba, Columbia. These beautiful pieces go from stovetop to tabletop. My favorites are the soup pot and the serving bowls.
Professional on-site knife sharpening

Exquisite complimentary gift wrapping

Beautiful "gifts to go" all pre-wrapped and perfect

for every gift giving occasion!

Plan your next event at Marcel's -- call us for details

Was this newsletter forwarded to you? If you would like to be on our email list to get all of the information you need to know about Marcel's,