TransFORMed Running
F

ree 1-Hour Preview Clinics:
To register, click on the location/clinic of your choice
(Delivered in two 2-hour sessions $60)
Alpharetta: Aug. 8 & Aug. 22 8-10am
Decatur: Aug. 8 & Aug. 15 8-10am
Kennesaw:

Aug. 8 & Aug. 22

8-10am
Brookhaven:

Aug. 12 & Aug. 26

6

-8pm
Suwanee:

Aug. 12 & Aug. 26

6

-8pm


Marietta:

Aug. 13 & Aug. 27

6

-8pm
Midtown:

Aug. 15 & Aug. 29

8-10am



To register click on the location/class of your choice
Learn the prinicples to run

more efficiently and injury free

:
Posture, Lean, & Landing.
---
---
Run stronger. Run better.
Core Strength

Balance

Flexibility

Form Drills

Fun!
This workout is perfect for
all abilities and ages. (Bring the kids!)
Mondays:
Brookhaven 6:30pm
Midtown 6:30pm
Suwanee 6:30pm
Decatur 6:30pm
Kennesaw 6:30pm
Marietta 6:30pm


Another fun way to be the best runner you can be!
(Did we mention it's free?!)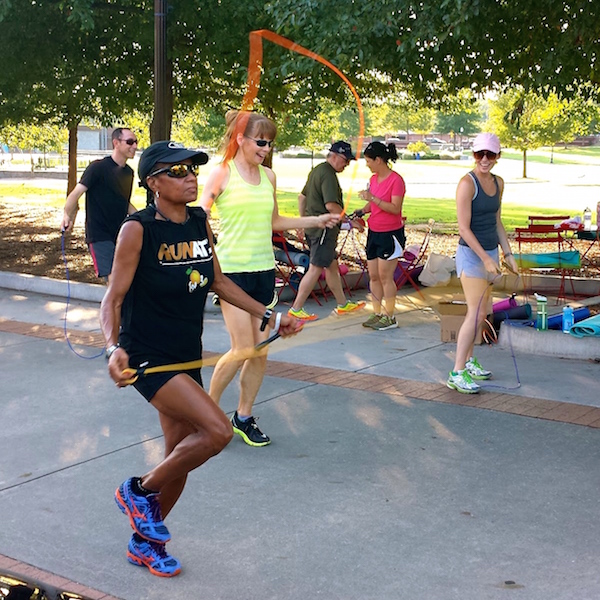 ---
---
•Decatur:
Thurs., July 30th, 6:30pm Runningnerds joins the fun
•Suwanee:
Thurs., July 30th, 6:30pm Test drive Brooks Ghost & Adrenaline & Post-run popsicles
•Midtown: Sat., Aug. 1st 7:30am Group run on Hotlanta Half course


These are just a few highlights. Check out our group run schedule. There's always fun on the run for everyone.
---
---
Fall Half/Full Marathon Training

The Atlanta Track Club's
Fall
Training Program
begins August 15th. This coach-led training program includes Saturday runs at rotating locations, midweek interval workouts, and other great perks. Get in great race shape for the Thanksgiving Half Marathon or other fall half or full. Information found here.

---
---
Free Local Same Day Delivery
Can't make it in to see us and need some fresh kicks? If you live/work in one of the 80+ eligible zip codes, we can get a new pair of running shoes to you within a few hours, and delivery charges are on us! Order your shoes by 6pm on weekdays and 4pm on Saturdays, and new shoes will be at your home or office before the day is through. (Sorry, this service is not available on Sundays.)
What a great way to get a last minute gift to the runner in your life if you just ran out of time!
Summer Running Continues To Heat Up!

With July running into August, it's time for the 2015 Sales Tax Holiday on July 31st and August 1st. According to state guidelines, all shoes and apparel items priced up to $100 are exempt from sales tax. We don't think that's good enough. So, to make things totally Peachy on the 31st and 1st, sales tax is on us for EVERYTHING at BPRC – no matter the category, no matter the price!

---
August also means school starts up again next week, and cross country season is here. We offer a great variety of spikes and discounts for CC runners. If you would like information about setting up a spike night for your school, please call your neighborhood Big Peach store.

---
Meet and greet some of the athletes participating in the Celebrity Track Meet at BPRC Midtown on Tuesday, July 28th at 4pm. Athletes, musicians, and actors are going to run relay races for their favorite chairties at this fun event at Grady High School on August 1st. Discounted tickets can be purchased here.
Pick A Card - Any Card


Poker Run BPRC Brookhaven




August 11, 6:30pm
Know what's more fun than a group run at BPRC? A poker run group run with our friends from Team Challenge! You'll pick up the first card for your poker hand at our Brookhaven store, as you take off for a casual 3-mile run or walk, with dealers handing out additional cards along the way. You'll finish your run and get your last card at Noche restaurant where the party really begins! There will be food and drink specials offered, with a portion of your check donated to the Chrohn's & Colitis Foundation.
The $10 ticket serves as a donation to CCFA, and every participant will receive a great prize pack worth much more than your $10 donation! Purchase your tickets here!

Fuel Your Run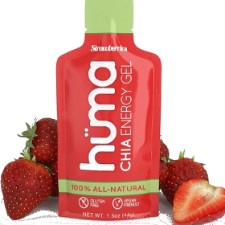 Huma Chia Gel
Strawberries
If you're running the long miles, you need fuel. The standard advice is to consume 100 (or so) calories every 45-60 minutes. Everyone is a little different, but this is a good guideline. One of the most efficient ways to get the calories, energy producing carbs, and electrolytes in your system is with sports gels or chews.
We offer a wide variety of brands and flavors at BPRC, and decided to highlight Huma Chia Gel Strawberries because it will be handed out on the Hotlanta Half Marathon course next month. (Register for the race at any BPRC!) The first ingredient in this gel is strawberry puree, and as the name indicates, Huma contains finely milled chia seeds. Add to that a
2:1 glucose (short and long chains) to fructose ratio combined with all 9 essential amino acids, and you have an easy to digest, all natural boost.
If you're training for the Hotanta Half, you're getting into the longer miles now. Getting used to strawberry flavor Huma on your training runs will make race day that much easier! Each packet is $2.25. If you're new to gels or have other favorites, don't forget our bulk discount. Purchase a box of your favorite gel, or a box of mixed brands and flavors, and save 5%. (This may be combined with other discounts!)
Fit Wednesday Clinic
Stretching Ankles, Calves, Lower Legs
July 29, 6:30pm - Brookhaven
It's fun time with Neuromuscular Massage Therapist Patrick McWhirter! Make a date at our Brookhaven to learn how to correctly and efficiently stretch your ankle, calves, and lower leg to help you obtain maximum flexibility while speeding up recovery time. As a a practitioner of the Mattes Method of Active Isolated Stretching, Patrick will show us why so many are calling AIS their secret weapon for training. Come dressed comfortably for a great stretching session!
September 7th Chamblee to Buckhead
The prefect Labor Day tradition! A fast, flat, and super fun 10K presented by and benefiting Miles For Cystic Fibrosis. Save the online fee and sign up at any BPRC. The registration fee increases from $40 to $45 next Wednesday, August 5th, and goes up to $50 on race day, so you'll want to sign up right away!
Can't wait for the fun to begin? Make plans to have a tasty meal at On The Border Mexican Grill & Cantina in Buckhead (

1 Buckhead Loop NE, Atlanta 30326)

or Kennesaw (790 Cobb Place Blvd., Kennesaw 30144) on August 3rd, and 10% of your ticket will be donated to Miles For Cystic Fibrosis. Just mention the Big Peach Sizzler, and you're good to go!
Packet Pick-up
Save Time On Race Day!
Acworth Women's Triathlon

: Race packet pick-up is available at BPRC Kennesaw on Tuesday, July 28th from 11-4. Please note that friends or family members will not be permitted to pick up your race packet on your behalf. This is just one of the great tri's presented by Georgia Multisports Productions. Save the online fee and register for any of these great events at BPRC. Coming up: Georgia Veterans Sprint Tri on Aug. 8th, and Tri To Beat Cancer Duathlon or Sprint Tri on Aug. 23rd.
Run For Wounded Heroes 5K

: Race packet pick-up is available at BPRC Kennesaw on Wednesday July 30th and Thursday, July 31st from 4-8pm. The next race in the Kennesaw Grand Prix Series, you can expect a super fun course starting & finishing on Main St. in Kennesaw, with a visit to beautiful Swift Cantrell along the way. Proceeds benefit the Wounded Warrier Project.
Here are some other great races you'll want to run or walk:
August 8: 10th Annual Dog Days Run

August 23: Hotlanta Half Marathon - course run Sat., Aug. 1st 7:30am from our Midtown store
August 29: DI Dash 5K

(registration available at our Kennesaw and Marietta stores only)

Various Dates: Dirty Spokes Productions Trail Races - Next up: XTERRA Allatoona Creek Park 15K/5K

Various Dates:Kennesaw Grand Prix Series Race Series - Next up: Great Locomotive Chase 5K Oct. 3

Various Dates: Georgia Multisports Productions Triathlons