TransFORMed Running
F

ree 1-Hour Preview Clinics:
To register, click on the location/clinic of your choice
(Delivered in two 2-hour sessions $60)
Brookhaven: July 8 & July 22 6:00-8:00pm
Decatur:

July 11 & June 25

8-10am
Kennesaw:

July 11 & June 25

8-10am
Marietta

:

June 9 & June 23

8-10am


Suwanee: July 11 & June 25 8-10am
Midtown: July 18 8am-12pm Special 4-hr Crash Course
Alpharetta: July 18 & Aug. 1

8-10am



To register click on the location/class of your choice
Learn the prinicples to run

more efficiently and injury free

:
Posture, Lean, & Landing.
---
---
Run stronger. Run better.
Core Strength

Balance

Flexibility

Form Drills

Fun!
This workout is perfect for
all abilities and ages. (Bring the kids!)
Mondays:
Brookhaven 6:30pm
Midtown 6:30pm
Suwanee 6:30pm
Decatur 6:30pm
Kennesaw 6:30pm
Marietta 6:30pm


Another fun way to be the best runner you can be!
(Did we mention it's free?!)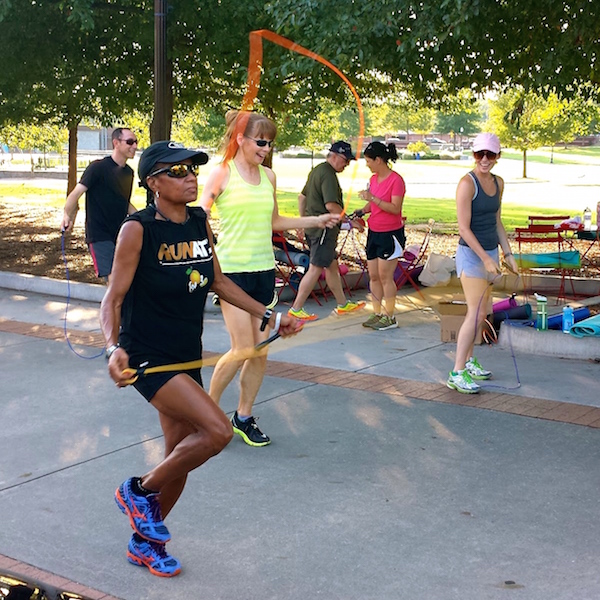 ---
---
•Kennesaw: Tues., July 7th

, 6:30pm Post run cool down with Trigger Point


•Suwanee: Tues., July 7th, 6:30pm Test drive the latest from Hoka One One
•Midtown: T

ues., July 7th, 6:30pm AlumRun Kick off party
•Midtown: Sat., July 7th, 7:30am Group run on Hotlanta Half course
•Suwanee: Sun. July 12th, 7:30am Monthly trail run at Haw Creek State Park (meet at park)
•Alpharetta:

Mon., July 13th, 6:30pm

Test drive the Mizuno Wave Enigma


These are just a few highlights. Check out our group run schedule. There's always fun on the run for everyone.
Free Local Same Day Delivery
Can't make it in to see us and need some fresh kicks? If you live/work in one of the 80+ eligible zip codes, we can get a new pair of running shoes to you within a few hours, and delivery charges are on us! Order your shoes by 6pm on weekdays and 4pm on Saturdays, and new shoes will be at your home or office before the day is through. (Sorry, this service is not available on Sundays.)
What a great way to get a last minute gift to the runner in your life if you just ran out of time!
We always say that a little rain won't dampen our pursuit of a good run. The 2015 AJC Peachtree Road Race is proof of that sentiment. 27,528 women and 26,965 men crossed the finish line on a very rainy 4th of July. If 54,493 people can do it, so can you! So what's next?
How About:

Celebrating your accomplishment with an official AJC Peachtree Road Race T? Shirts are available at all of our stores and online

.

Training for a fall half or full marathon? The Atlanta Track Club kicks off it's next training program at BPRC Brookhaven on Saturday, July 11th from 7-9am. The morning starts with a casual 4-mile run, and is followed by an information session. Train for the Atlanta Track Club 10 Miler, Thanksgiving Half Marathon, and/or the full marathon of your choice. Coach-led training will take place on Saturday mornings at various locations, and a Thurday morning workout will be offered at the Active Oval in Piedmont Park. Full details are found here.
Bragging with a Peachy 10K magnet? If you live near one of our stores and completed Peachtree, drop by with your race number, and we'll give you a 10K magnet as a shout out to your accomplishment. (Limit 1 per person. Additional magnets for this and other distances are available in our stores or online for $4.99. Sorry, we cannot mail free magnets.)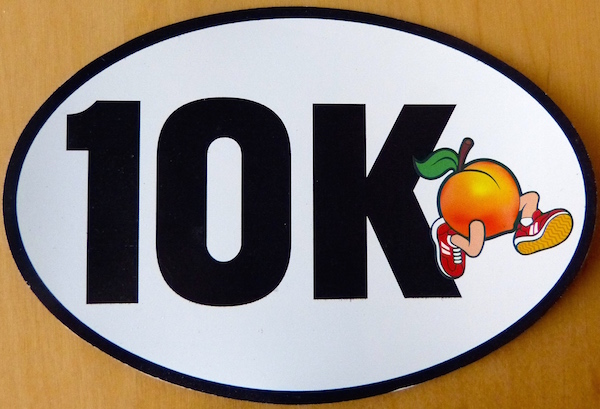 Check out these awesome limited edition colors of your favorite Brooks Running shoe models!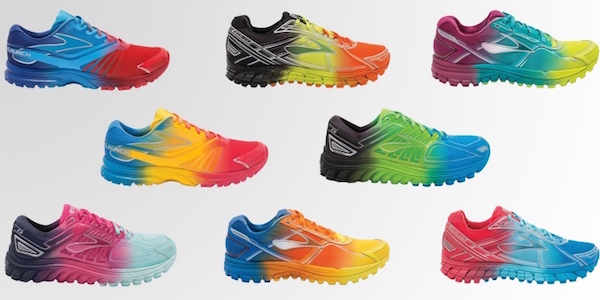 3 Great Ways To Have Fun While You Learn

Pilates For Runners


July 15, 6:30pm - Midtown
Everyone always has a great workout when Laura Scholz drops by BPRC Midtown. She's offering up a free Pilates for runners workout focusing on physical endurance, flexibility, posture, coordination, and core strength. Bring a mat if you have one, a towel, a water bottle, and get ready to have fun while you get strong!
Foam Roller & Core Workout
July 15, 6:30pm - Suwanee
The GRID foam roller is used as a self-massage tool to roll through the tight muscles, knots, and kinks that may prevent us from feeling right and running well. Our good friend Lauren Blankenship will lead us in a foam rolling and core workout showcasing Trigger Point products. Dress comfortably for a workout, and roll your ouches away! (Rumor has it there will be special savings on these items during the clinic too.)
Want To Try A Tri?
July 15, 6:30pm - Brookhaven
Have you been thinking about getting into the sport of Triathlon, but don't know how to get started? Head on over to BPRC Brookhaven to meet Coach Mari Fridenmaker

(USA Triathlon Level I Certified)

, founder of Blue Iron Coaching. Mari will share the essential information needed to get started, how to choose the right race for you, where to train, how to stay safe while training, and how to create your training plan. After her talk, there will be plenty of time for Q & A, and a drawing to win some cool stuff.
Faith Cline Elf Trot 5K & Merry Mile
July 11th, Downtown Kennesaw
Last minute pre-registration and packet pick-up takes place at BPRC Kennesaw from 4:00-8:00pm on Wednesday, July 8th and Thursday, July 9th.
Part of the Kennesaw Grand Prix series, you'll enjoy Christmas in July at this fun event running through downtown Kennesaw and Swift Cantrell Park. Proceeds benefit the Faith Cline Memorial Fund of the Pediatric Brain Tumor Foundation.

TheAlumRun 5K/10K

August 2nd

Do you love your Alma Mater? Celebrate those glory days at a fun new 5K/10K/Fun Run taking place on the "quad" at Turner Field. It's like a college reunion weekend without leaving home!

Alumrunners will start the weekend with a premium Reunion Party and finish it with a big homecoming experience on the "University Quad". We're having a fun kick-off party at BPRC Midtown this coming Thursday, July 9th. Head out for a casual 2-6 mile run, and then hang out for food and drink, and some super fun games and prizes. Join the party & sign up for a fun race!
---
Big Peach Sizzler 10K

September 7th
So you ran a 10K on the 4th of July. How about running another one on Labor Day?! Big Peach Sizzler 10K offers a super fast, super fun course from Chamblee to Buckhead. We are honored to be the presenting sponsors of this great event presented by and benefiting Miles For Cystic Fibrosis, an organization raising funds and awareness for Cystic Fibrosis, and promoting a fit and healthy lifestyle for all.
Here are some other great races you'll want to run or walk:
July 25: Georgia Games Championship Run 10K/5K/1Mile

August 2: TheAlumRun 5K/10K

August 2: Hot To Trot 8 Hour Run

August 23: Hotlanta Half Marathon - run the part of the course starting at BPRC Midtown, Sat., July 11th at 7:30am.
August 29: DI Dash 5K

(registration available at our Kennesaw and Marietta stores only)

Various Dates:Kennesaw Grand Prix Series Race Series - FIrst Up: May 9 Swift Cantrell Classic (reg available at Kennesaw only)

Various Dates: Georgia Multisports Productions Triathlons