Our Sale Apparel Is On Sale!
Pardon us for being repetitively redundant, but this is pretty cool and exciting too! To make room for fall running apparel, we recently put some items on sale. If you've dropped by recently, you may have seen these tags:

Save an additional 10% off already marked down items now through August 15th. Next week, save 15% on top of the markdown, and then from August 24-29, get an additional 20% off the sale price. If there is something you like on the sale rack, don't wait! We cannot hold, transfer, or special order any items on sale. Once it's gone...it's gone!
The fine print: All sales final. May not be combined with other discounts, coupons, or offers.
Fun Ways To Have Fun With Us
Poker Run With Team Challenge

Brookhaven

- August 11, 6:30pm
Suwanee - August 18, 6:30pm




Two chances to run for your best hand! Pick up your first card and head out for a casual 3-mile run or walk. You'll meet dealers handing out additional cards along the way, and pick up your last card when you're done. Then the party really begins! We'll gather at a local watering hole to determine the best hands, and there will be food and drink specials offered. A portion of your tab will be donated to the Chrohn's & Colitis Foundation.

There is a $10 entry fee to take part that serves as a donation to CCFA. Your tickets gets you a great prize pack with all sorts of goodies including a pair of Experia by Thorlo socks. ($14.99 value)
Purchase your Brookhaven tickets here!
Purchase your Suwaneee tickets here!

---

Functional Strength Training With Formwell Fitness


Marietta - August 15, 8:00am

Back by popular demand, it's Rami Odeh and his tough, fun, helpful workouts geared for runners needs! Learn how most strength training routines for runners are best done with nothing more than your body weight. Rami will have lots of other helpful tips and tricks to keep you fit and injury free. Come dressed for a workout!
Register Now!

---

Trail Run & Open Water Swim

Red Top Mountain - August 16, 7:30am

Here's

a great way to spend a summer morning! Join the BPRC Trail Ambassadors for a 3-6 mile trail run/hike at beautiful Red Top Mountain State Park followed by a 150-ish meter swim. (Or more if you want to do mulitple loops.) If swimming is not your thing, then just frolick in the water to cool off after your run, or just hang out! We'll have some watermelon to refresh you after your workout, and a ton of fun.

Register Now!


This event is open to runners, walkers, and swimmers of all abilities.

There will be kayak support for the swim, but newer swimmers should stay close to the shore as there will be no buoys.

---

Tricks Of The Trade With The Atlanta Track Club & Mizuno




Various Dates/Locations - See Below

If you're training for the Atlanta Half Marathon on Thanksgiving Day or any other fall season half or full marathon, join us for a fun, casual, and informative evening with useful tips and tricks to get you feeling great from the beginning of your training all the way to the finish line! The Atlanta Track Club, Mizuno, and BPRC team members will be on deck to share their experiences & take your questions. The evening kicks off at 6:30pm to meet and mingle. At 7:00pm our panel of experts will share Tricks of the Trade and answer your questions. Then at 8:00pm we'll have exclusive after-hours shopping time with special deals.

Whether you're training with the ATC, thinking about joining their training program, or just want to learn while you have some fun, join us! Just click the location(s) of your choice and sign up!

August 11 - Midtown
August 18 - Marietta
August 19 - Kennesaw
August 26 - Brookhaven

---

Train Your Brain For Race Day
Suwanee August 19, 6:30pm

You've got the perfect pair of shoes. You have your favorite apparel, hydration gear, and socks. Your running form is where it needs to be, and you have a great training schedule in place. What else do you need to successfuly train for your first or next important race? Mental acuity. Whether getting ready for a 5K or an ultra, you need to train your brain. BPRC's Karen Kaye, long time marathon training coach, will share her unique (and sometimes goofy) tips and tricks to get you through training and across the finish line. Joining the conversation is BPRC Suwanee manager and TransFORMed Running director, Kristin Aziz.

---

Group Run Fun

Here are a few highlights of this week's store group runs. Check out our full group run schedule. There's always fun on the run for everyone.


•Kennesaw: Tues. 8/11, 6:30pm - To The Top Tuesday with Pearl Izumi and Trigger Point
•Suwanee: Tues. 8/11, 6:30pm - North Gwinnett H.S. Bull Dog Dash 5K is back with post-run popsicles
•Midtown: Thurs. 8/13 6:30pm - Test drive the Asics Gel Cumulus and Gel Nimbus

•Midtown: Sat. 8/15 7:30am - Last chance for a Hotlanta Half course preview run

4-Hour Workshops:

Delivered in two
2-hour sessions - $60

Brookhaven: Aug. 12 & 26, 6-8pm
Suwanee:

Aug. 12 & 26, 6-8pm


Midtown

:

Aug. 15 & 29, 8-10am


Alpharetta:

Sept. 5 & 19, 8-10am


Decatur:

Sept. 12 & 19

, 8-10am


Brookhaven:

Sept. 12 & 26

, 8-10am


Kennesaw:

Sept. 12 & 26

, 8-10am


Midtown:

Sept. 12 & 26

, 8-10am


Marietta:

Sept. 15 & 29

, 10am-12pm
Suwanee: Sept. 26 & Oct. 3, 8-10am



To register for the preview clinics or classes, just click on the location of your choice.




Learning these principles will help transform your running to a more efficient & injury free experience! You'll have fun while you learn in a friendly, relaxed, and non-intimidating atmosphere. Perfect for runners of all paces and abilities.

---

---

Join us each week for

a free

Skills & Drills Workout

designed

to help you run stronger, run better, and be the best

runner you can be. The workout addresses core strength, balance, flexibility, form drills, and

is perfect for

all abilities and ages. (Bring the kids!)


Mondays:
Brookhaven 6:30pm
Midtown 6:30pm
Suwanee 6:30pm

Decatur 6:30pm
Kennesaw 6:30pm
Marietta 6:30pm



Alpharetta 6:30pm


---

---

Peachy Express
Free Same Day Local Delivery

Need new running shoes and time is not on your side? We want fresh kicks on your feet so you can get a good stress buster run in when you need to.




Peachy Express

is available in 80+ zip codes around Metro Atlanta. Check to see if your zip code is on the list, choose your shoes, and you're good to go! Fresh kicks will reach you in a few hours*, and delivery is on us! If your favorite pair of shoes is not on the list, just call your neighborhood BPRC. If the shoe is in stock, it will be on it's way! (If it isn't, there's always a plan B.)




*Orders must placed by 6:00pm weekdays, and 4:00pm Saturdays. Sorry, this service is not available on Sundays.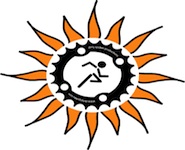 Hard Labor Creek State Park 7.0/3.5Mile Trail Run
September 5, Rutledge, GA

The next race in the Georgia State Park series offers a beautiful course with something for everyone. This well-groomed system of trails offers gentle slopes and beautiful scenery, and might just leave you breathless (if that doesn't, the 7.0/3.5 miles will). Once you descend into the woods, you'll know why Race Director Tim follows the creed "Ditch the City"! Save the online fee and register in person at any BPRC store.

---
Ongoing Race Partnerships:
August 23: Hotlanta Half Marathon - last course run Sat., Aug. 15th 7:30am from our Midtown store

August 29: DI Dash 5K (registration available at our Kennesaw and Marietta stores only)

August 30: Enduring Hearts Iron Horse 15K/5K

September 7: Big Peach SIzzler 10K

Various Dates: Dirty Spokes Productions Trail Races - Next up: XTERRA Allatoona Creek Park 15K/5K August 15th

Various Dates:Kennesaw Grand Prix Series Race Series - Next up: Great Locomotive Chase 5K Oct. 3

Various Dates: Georgia Multisports Productions Triathlons

November 1: Anything Is Possible 5K