F

ree 1-Hour Preview Clinics:
To register, click on the location/clinic of your choice
(Delivered in two 2-hour sessions $60):
Alpharetta: April 11 & 25
8am-10am

Kennesaw:

April 11 & 25

8am-10am
Midtown:

April 11 & 25

8am-10am


Decatur: April 13 & 27 6pm-8pm
Marietta: April

14 & 28 6pm-8pm
To register click on the location/class of your choice
Learn the prinicples to run

more efficiently and injury free

:
Posture, Lean, & Landing.
---
---
Run stronger. Run better.
a free skills and drills workout designed
Core Strength

Balance

Flexibility

Form Drills

Fun!
This workout is perfect for
all abilities and ages. (Bring the kids!)
Mondays:
Brookhaven 6:30pm
Midtown 6:30pm
Suwanee 6:30pm
Decatur 6:30pm
Kennesaw 6:30pm
Another fun way to be the best runner you can be!
(Did we mention it's free?!)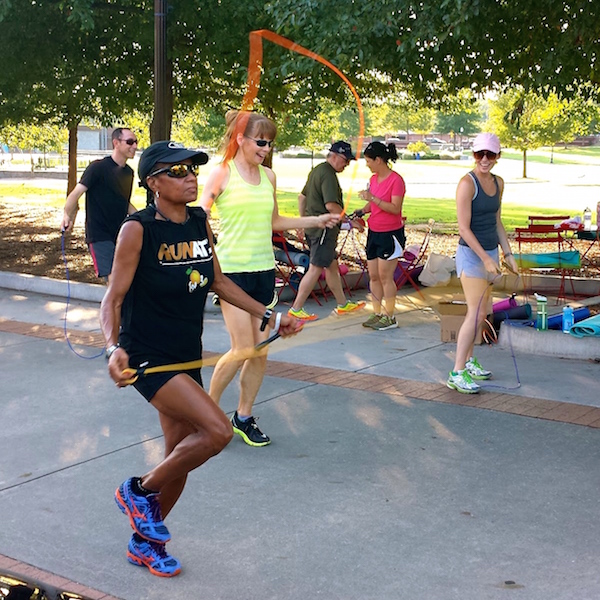 ---
---
Brookhaven: Tuesday, March 17 at 6:30pm Celebrate St. Paddy's Day! Wear your best green running outfit as you test drive the new Adidas Ultra Boost
Decatur: Tuesday, March 17 at 6:30pm Celebrate St. Paddy's Day! Wear your best green running outfit as you test drive the new Adidas Ultra Boost
Midtown:

Tuesday, March 17 at 6:30pm

Special Tuesday Night Run!

Wear your best green running outfit and see if you can find the Mizuno goodies at the end of the rainbow

Suwanee: Tuesday, March 17 at 6:30pm Meet the folks from the HOTLANTA Half
These are just a few highlights. Check out our group run schedule. There's always fun on the run for everyone.
Free Local Same Day Delivery
Can't make it in to see us and need some fresh kicks? If you live/work in one of the 80+ eligible zip codes, we can get a new pair of running shoes to you within a few hours, and delivery charges are on us! Learn more.
It's A Great Time To Be A Runner In Atlanta

Publix GA Marathon Weekend: You've logged the miles and race day is here! Drop by the Big Peach Jr. booth at the pre-race expo for all your last minute needs. We'll see you at AmericasMart Atlanta, building 2, on Friday, March 20th from 12-7, and Saturday the 21st from 10-6. GO RUNNERS!!!
World's Largest 10K: Of course we're talking about the AJC Peachtree Road Race where you get to run down Peachtree with 59,999 of your closest friends. The registration lottery closes on March 22nd. Don't miss your chance to take part in this huge 4th of July rolling party!
In-Training Peachtree: Speaking of Peachtree, how about some coach-led training! The Atlanta Track Club offers a great program to get you in 10K shape. Groups for this 12 week program will meet at BPRC Alpharetta, Decatur, Kennesaw, and Suwanee.
Winter Apparel Sale: Save 30%-50% on winter apparel. Some sizes and styles are limited, and once it's gone, it's gone. Now for the fine print: While supplies last. Does not include long sleeve RUNATL shirts. May not be combined with other discounts, offers, or coupons.
New Balance Fresh Foam Zante

Named the the "2015 Shoe Of The Year" by Competitor Magazine, the Fresh Foam Zante offers a lightweight yet cushioned ride with a quick and smooth transition. It's built for speed but great for running anytime.
6mm Drop

6.4oz Women's

7.6oz Men's

$99.99
Trail Talk
BPRC Suwanee
March 18, 6:30pm
The March Wednesday Wisdom clinic at BPRC Suwanee is all about Trail Running Fun! Mike Cosentino, BPRC founder and trail running aficionado, will lead us in an enthusiastic and fun conversation about everything trail. (Did you know Mike's middle name is "Enthusiasticandfun"?!) Mike will will kick things off talking about great trail locations as well as trail running tips and tricks. The fun continues as Mike steers a panel of some of our trail running ambassadors in a lively discussion. Plenty of time for Q & A too, so bring your trail running and hiking questions, and join the crew!
BPRC Alpharetta March 25, 7:15pm
It's ALL about your feet - really! Happy feet translates to happy legs, hips, and happy running! Sandi Goldring, of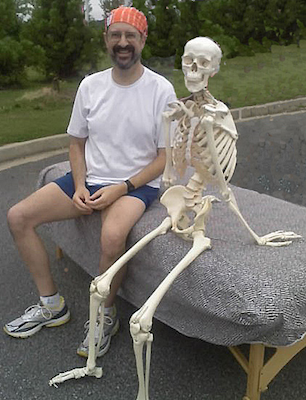 Advanced Movement Training, is bringing a unique, interactive, and fun clinic to BPRC Alpharetta. After our March 25th Wednesday night group run at 6:30, get ready to have some hands on time with your feet. Sandi and his sidekick "Mr. Bones" will lead us in a routine of exercises for the feet that come with an amazing side effect…your hips, knees, and back will feel a whole lot better too! You will be barefoot, sitting on the floor playing with your toes, laughing, and suddenly realizing how good you feel! If you can't join us for the run (all paces/abilities) then just come for the clinic.
BPRC Decatur March 27, 6:30pm
The Friday Night Happy Hour Clinic Series returns! Our bodies need fuel for energy. Maria Barnes with Urban Temple Studio is going to teach us about foods, and when/how they can be combined to help us achieve optimum performance. She will also discuss our body's need to absorb nutrients, and what may be blocking that from happening. Maria is a Naturopathic doctor, fitness trainer, runner, and breast cancer survivor with great information to share!
Hey Triathletes - did you know that you can sign up for all the great races in this series at BPRC?! From sprint distance up to half iron distance, there's a race that's perfect for you, whether your trying your first Tri, or your next.
Kick off your tri season on April 26th at either the Spring Fling Sprint Triathlon or

West Point Lake Olympic Distance

at

R. Shaefer Heard Park in LaGrange.
In addition to the exciting news about registration opening for the Hotlanta Half, here are some other great races you'll want to run or walk:
April 4: Dirty Spokes Productions Olde Rope Mill Park 6.5/3.1Mile Trail Run Get a free entry with the purchase of a pair of trail shoes (In-store only)
May 2: Run The Sounds Of Life 5K (

registration available at Marietta and Kennesaw only)

May 16: Loco Glo 5K/1K

May 16: Brookhaven Bolt 5K (registration only available at our Brookhaven store)

April 25: Big Peach 5K!

Save $10 off race entry with any $75 purchase. (In-store registration must take place at time of purchase to be eligible.)

August 23: Hotlanta Half Marathon

Various Dates: Georgia Multisports Productions Triathlons