"We will not be undersold.
We will match all competitors current advertised pricing!"
Triphammer Wines & Spirits
Friday June 7th, 4-7pm

Thirsty Owl Wine Company:
Diamond
Riesling
Chardonnay
Pinot Gris
Red Moon
Pinot Noir
de Bernard, "Cuvee Prestige" Extra Dry, Millesimato
E Arte, Verdeca, Puglia
Casata Monfort, Pinot Grigio, Dolomiti
Goretti, "Fontanella" Rosso, Umbria
Chateau Saincrit, Bordeaux Superior
Barone Albergotti, Rosso, Toscano
Brut Sparkling
Riesling
Seyval Blanc
Chardonnay
Cabernet Franc
Perfectly Pineapple
Chateau Maris, La Touge Syrah, Minervois
The Minervois la Liviniere La Touge is a 70-30 blend of Syrah and Grenache, aging in cement tanks and foudres. A lighter, more approachable wine than some of the other cuvées. Easy-drinking raspberry and plum fruit are joined by hints of cracked pepper and garrigue in this medium to full-bodied, silky wine.
---
Mon to Sat: 9am to 9pm
Sun: Noon to 6pm
(607)257-2626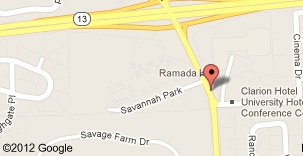 ---
Click on the image above to see what unique and high end wines are offered at Ithaca Coffee Company's Tavern at Triphammer, all at their peak freshness and taste thanks to newly installed WineStation preservation and pouring systems. All wines poured by the glass in the Tavern are also available for purchase as a full bottle next door at Triphammer Wines and Spirits.
When you think of what to drink on a hot summer day, a dry red wine probably doesn't seem like the most refreshing choice. But when you are grilling outside, making the most flavorful steaks, barbecued ribs and burgers, the perfect red wine will complete your meal and the experience.

Classic barbecue wine pairings (ignoring any sauces that might change the flavor):
STEAK – Malbec, Syrah/Shiraz, Zinfandel
BURGERS – Touriga Nacional, Syrah/Shiraz, Zinfandel, Côtes du Rhone
SAUSAGES – Malbec, Tempranillo
CHICKEN – Chardonnay
PORK CHOPS – Cider, Valpolicella, Barbera, Pinot Noir, Dry Rosé, Riesling
SALMON – Cava, Pinot Noir, Gamay, Dry Rosé, Riesling, Pinot Gris

The key to successful wine-food pairing for outdoor dining is simplicity. Don't choose a wine that requires too much thought because the setting doesn't call for that. The wines should fit the food, but they should also fit the casual mood of the gathering.
Alamos, Malbec Seleccion, Mendoza
This Malbec represents the signature grape of the Mendoza region. This Malbec begins with a nose of ripe plum and blackberry notes. On the palate these characteristics are framed by hints of brown spice and black pepper. The supple mouthfeel enhances flavors of violet and berry. This wine has a full body with a deep, luscious finish.

---
Marietta, Old Vine Red, Lot 67, Sonoma
A blend of predominately Zinfandel with some Syrah, Petite Sirah and Carignane plus a small amount of Italian varieties. Deep garnet-purple colored, it has quitea warm core of warm blackberries, roses, tar and bacon fat plus suggestions of black pepper and anise. Medium bodied with a good concentration of fruit supported by rounded tannins and lively backbone, it finishes long and earthy.
2018 Les Carrelets Bordeaux Rouge
The Les Carrelets family of wines uses grapes sourced from small-scale farmers and each vintage reflects only the most important thing, the wine. No stuffy consultants, no million-dollar marketing, just the wine how it was intended to be enjoyed. Bold and fruity, with enticing aromas of raspberry, currant and vanilla. An ideal Bordeaux to take you through a variety of dishes.
Reg. Price: $9.99
Sale Price: $7.99
---
Auguste Bonhomme, La Forcine Muscadet, Loire Valley
As fresh as it can come, this crisp, lemon and pear flavored wine is all about fruit. It's bright, breezy, bottled two months after the harvest and totally ready to drink.
Reg. Price: $7.99


Sale Price: $6.39
On September 13, 2002, The Thirsty Owl Wine Company opened its doors for the first time with Mary Dauber managing the tasting room.They had four wines and produced approximately 1,200 cases. In December 2002, Jon Cupp, an Ithaca College graduate, moved his young family from Atlanta and relocated to the Finger Lakes, joining the staff as President to provide needed leadership and to guide the company's growth.

Since 2002, they have increased production by over 1000%, and in those years, the Thirsty Owl Wine Company's name has become synonymous with award winning wines. The winery has won many prestigious awards, including the Governor's Cup and the John Rose award for their Rieslings. This past year, its Pinot Noir was the highest rated North American Pinot at the Taster's Guild International competition. They produce some of the area's only Malbec and Syrah, along with unique blends, reds, whites and ice wines.
Since the beginning, The Thirsty Owl Wine Company and the Cupp family have prided themselves on producing quality, signature wines reflecting the unique characteristics of the Finger Lakes.

2017 Thirsty Owl Chardonnay
Aromas of tangy green apple, medium-bodied with mild oak. Fruity flavors are balanced by a light, buttery mouthfeel and a lively finish. Won the GOLD MEDAL 2019 at the Great American International Wine Competition

---
Thirsty Owl, Pinot Noir, Cayuga Lake
Flavors of strawberry and red currant, accented by hints of oak and earthy undertones. A lively Pinot with a polished finish.