"We will not be undersold.
We will match all competitors current advertised pricing!"
Triphammer Wines & Spirits
Chardonnay

Traminette

Pinot Gris

Que Sera Sera

Dornfelder

Southern Glazier's Sapphire:
Chloe Proseco, Italy

Cupcake Chardonnay, California

Pomelo Sauvignon Blanc, California

Carmen Frida Khalo Cabernet Sauvignon, Chile

Menage a Trois Red, California
Saturday August 10th, 3-6pm

Swedish Hill /
Goosewatch

:
Cabernet Franc/ Lemberger
---
Mon to Sat: 9am to 9pm
Sun: Noon to 6pm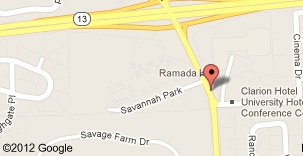 ---
Click on the image above to see what unique and high end wines are offered at Ithaca Coffee Company's Tavern at Triphammer, all at their peak freshness and taste thanks to newly installed WineStation preservation and pouring systems. All wines poured by the glass in the Tavern are also available for purchase as a full bottle next door at Triphammer Wines and Spirits.
Join us on our international quest to discover refreshing summer drinks from around the world. Each staff member picked their favorite international drink to share with you to help beat the heat.
Samantha
Italy – Aperol Spritz
During my visit to Italy this summer I learned why Aperol Spitz is the best aperitivo after a full day of site seeing. Aperol (from the Italian slang word for aperitivo) has strong mandarin orange and subtle rhubarb flavors, and is well balanced between the bitterness and a slight sweetness. Refreshing after a hot day, this drink consists of Prosecco and Aperol in equal parts, topped off with soda water and garnished with an orange slice. Cin Cin!

---
Julie
Cuba – Mojito

Whenever I make a mixed drink, Rum is my go-to spirit to work with and a Mojito is simple enough to make. It's refreshing and perfect for summertime fun! The recipe consists of light (white) rum, lime juice, sprigs of mint, sugar, and topped off with soda water. Although there are a number of variations to this drink, nothing beats this classic recipe!
---
Andy
England – Gin and Tonic
Few summer beverages can be beat for the simplicity involved in a G&T. On recent visits home to the UK, a country I left a decade ago, I was astounded at how much the Gin scene has exploded in my absence - with dozens of small startup distilleries springing up all over the country. However, with a good number of local producers here in upstate New York it certainly isn't necessary to cross the pond for a classic G&T. All you really need is Gin (I like Brokers, Hendricks or Seneca Drum - use whichever Gin works for you), tonic water, ice and sliced lemon or lime. On occasion I may add a drop of Creme de Cassis or Chambord to add a fruity note.
2017 Weingut Höpler, Grüner Veltliner,
Burgenland
Juicy yellow-pear notes dominate the nose. The light dry palate has lemon freshness and the merest touch of sage.

87 Pts Wine Enthusiast
Reg. Price: $13.99
Sale Price: $11.19
---
2016 Domaine l'Abbé Dîne, Côte du Rhône
The nose has a stewed plum and raspberry aroma. The palate starts slightly sweet with a velvety texture. Spiced plums are supported by supple tannins and the finish is round and smooth.

Blend: 80% Grenache, 18% Syrah, 2% Mourvedre
Reg. Price: $12.99


Sale Price: $10.39
The Bet The Farm Winery story began in 2006 with Nancy Tisch's vision of filling a storefront in the lakeside village of Aurora on the east side of Cayuga Lake with their own wines. The name "Bet The Farm" was born from a conversation in one of those moments when Nancy had cold feet about entering the wine business, and her husband and partner Kit Kalfs (a veteran in the wine industry) assured her with the words, "Don't worry, I'll help you. You can bet the farm on it."

Their wine making adventure began with the help of winemaker Lou Damiani who acted as a mentor and friend in early 2006 when Kit requested he teach them the art & science of wine making. Lou agreed along with his winery partner, Phil Davis, a heralded grape grower on Seneca Lake. In the beginning Bet The Farm housed their winery production at Damiani Cellars in Hector. According to Kit, in many ways, their wine production is still guided by the combined expertise and passion of Lou and Phil.

After five years Kit and Nancy switched production facilities, from Damiani Wine Cellars in Hector to Sunrise Hill Vineyard in Interlaken. A move became necessary when the simultaneous growth of Damiani and Bet the Farm's wine making operations meant the facility was no longer big enough for the both of them. Then in October of 2018 they constructed their own winery & Tasting room near Trumansburg N.Y.

Each year their production has grown and each year they continue to sell out of their wines. They've done well in state and international competitions. Their Traminette has been a standard bearer. The 2009 was judged Best in Class at the NY Wine & Food Classic and the 2012 vintage was named Best Finger Lakes White Wine at the Finger Lakes Foodie Awards. They are also well known for their unique Twice Noir blend, sparkling Brut Gamay and a frizzante secco Cayuga White. They are pleased with the reception their 2016 & 2017 Dornfelder has received from visitors, retailers and restaurants alike. In 2019, they will bottle their first Zweigelt, an Austrian variety with much promise.
Bet the Farm, Chardonnay, Cayuga Lake
This Chardonnay exhibits classic flavors of cool climate Chardonnay from the first sip – enticing aromas of apple and a hint of oak lead into a smooth and mildly crisp mouthfeel with butterscotch notes through the finish. Aged in both Hungarian oak barrels and stainless steel tank, blending them before bottling.
---
Bet the Farm, Traminette, Cayuga Lake

Playful and appealing tropical fruit and flowers flow through a smooth, layered structure. Before its lingering, spicy finish, your palate is treated to kiwi, papaya, persimmon and crisp apple.
Food Pairings: Any style of Asian cuisine - Chinese, Thai, Vietnamese or Indian; turkey tetrazzini; mixed roasted root vegetables.