"We will not be undersold.
We will match all competitors current advertised pricing!"
Triphammer Wines & Spirits
Chateau Lafayette Reneau:
Seyval/Chardonnay

Barrel Fermented Chardonnay
Southern Glazer's Marquis:
Ruffino, Prosecco
Ruffino, Orvieto
Nobilo, Sauvignon Blanc, Marlborough
Ruffino, Chianti
Simi, Merlot, Sonoma County
Saturday April 11th, 3-6pm
Cayuga Lake Chardonnay
Cabernet Franc
2016 Domaine l'Abbé Dîne, Côtes du Rhône
The nose shows a damp, stewed plum aroma, has a sweet tenor, a graceful and easy curve, some raspberry. The palate starts sweetly, on a suave texture, the heart supplied by spiced Grenache plum, fruit. The tannins are supple, gummy, and the finish round and smooth. Blend: 80% Grenache, 18% Syrah, 2% Mourvedre
---
Mon to Sat: 9am to 9pm
Sun: Noon to 6pm
(607)257-2626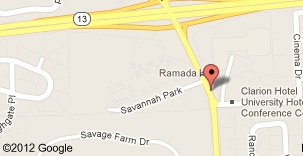 ---
Click on the image above to see what unique and high end wines are offered at Ithaca Coffee Company's Tavern at Triphammer, all at their peak freshness and taste thanks to newly installed WineStation preservation and pouring systems. All wines poured by the glass in the Tavern are also available for purchase as a full bottle next door at Triphammer Wines and Spirits.
Got a wine-loving mom? Skip the roses this Mother's Day and grab a highly rated rosé, or another great wine that is sure to please the world's best moms. These presents ensure your mom will be sippin' pretty this Mother's Day.
Veuve Clicquot Brut Champagne
Medium straw, yellow color; complex aromas of ripe apple and light cream, excellent depth and persistence; medium bodied, active and layered on the palate; dry, medium acidity, well balanced; bright and beautiful ripe fruit and cream in the flavors; medium finish, lasting impression in the aftertaste.
92 Pts Wine.com

$63.99

---
2018 Gobelsburg, Cistercien Rosé, Niderösterreich
A pale pink color with vivid notes of lemon zest and tender flavors of strawberry and cranberry. The slender palate has the same zesty poise as the nose and presents streamlined refreshment, pristine citrus and a dry lip-smacking finish – a most elegant rosé.
90 Pts Wine Enthusiast

É'Arte Verdeca, Torrevento
Crafted from Verdeca grapes in the Apulia hills in the north of Bari in Italy. The color is straw yellow with slight greenish glints and the smell is a fine and delicate
bouquet. Its taste is fresh, and slightly acidulous with fruity notes. Excellent as an aperitif or to accompany boiled or grilled fish, crustaceans and seafood.
Reg. Price: $11.99


Sale Price: $9.59
---
Ruby red with purple highlights. Delicate yet persistent violet notes typical of Sangiovese wines. Deep fruity plum flavors with intense sweet cherry leading to a lightly spicy finish. Medium-bodied and easy to drink, this wine presents a harmonious balance of freshness and a lingering finish.As a young
Sangiovese, this wine pairs beautifully with a wide variety of traditional Tuscan and Italian dishes, such as ravioli, margherita pizza, or beef carpaccio. Its low alcohol and bright acidity make it a great pairing for international favorites such as a classic hamburger or tacos.



Reg. Price: $9.99


Sale Price: $7.99
Cameron Hosmer's father, a Syracuse textile manufacturer, envisioned growing grapes on the gentle slopes of Cayuga Lake at the family's summer home. His vision took shape when Cameron and Maren started planting grapevines in the late 1970's. Although Cameron's father didn't get to see the full fruition of this dream, the farm has grown to nearly 70 acres of premium wine grapes.

After fifteen years of selling their grapes to others, Cameron and Maren had a vision of making and selling their own wine and founded Hosmer Winery in 1985 on the principle that great wine starts in the vineyard. With a degree in Pomology from Cornell University and a semester at California State University, Fresno (renowned for their world-class programs in viticulture and enology), Cameron had both the background and experience to get started in the budding industry. They opened up their first tasting room in the garage of the Estate home in the summer of 1986.

In 1990, with increased production and growing recognition, the decision was made to renovate a barn across the street and inaugurate a new tasting and retail facility. The friendly atmosphere and knowledgeable staff introduce thousands of visitors each year to a memorable tasting experience. The tasting and retail facility are located on State Route 89, on the western shore of Cayuga Lake, just 20 miles north of Ithaca.

Hosmer wines include a wide variety of styles made from traditional Vinifera, as well as French-American hybrid varieties. Today, Hosmer produces 20 thousand gallons of wine annually. At this boutique level, they are able to assure the excellence of the entire process, from the basic fruit to the finished wine.
Hosmer Winery, Chardonnay, Cayuga Lake
The Hosmer Chardonnay is highly aromatic with lifted Meyer lemon, coriander and pineapple on the nose. The palate is bright and creamy with mineral flavors filling the finish with a solid and weighty texture. Food Pairing: Chicken Fettuccine, Oysters on the Half Shell, Caesar Salad with Grilled Shrimp.

---
Hosmer Winery, Estate Red, Cayuga Lake
Winemaker's Notes: Hosmer Estate Red is a blend of Vinifera and French-American hybrid grape varieties including DeChaunac, Cabernet Franc, and a touch of Chardonnay to soften the mouth feel. Sweet vanilla, coupled with blackberries and earthy notes, mingle in the aroma of this smooth, dry, full bodied red. Barrel aging adds complexity and just a hint of oak, complimenting the bright berry tones without overwhelming the fruit.Recommended Food PairingsA versatile, everyday table wine. Wonderful with pastas, Estate Red also complements steaks, pizzaand burgers. Try experimenting with this easy-drinking red!