"We will not be undersold.
We will match all competitors current advertised pricing!"
Triphammer Wines & Spirits
Friday September 6th 4-7pm
Chardonnay

Pinot Gris

Traminette

Cabernet Franc

Dornfelder

Le Colture, Brut, Prosecco Superiore di Valdobbiadene

Manta, Sauvignon Blanc, Valle Central

Red Tail Ridge, "Barrel Fermented" Chardonnay, Finger Lakes

Jelu, Pinot Noir, Patagonia

Casa Julia, "Reserva" Carmenere, Maipo Valley

Alhambra, "Reserva" Cabernet Sauvignon, Uco Valley
Saturday September 7th 3-6pm
All American Corn Vodka

Lilac Gin

Bourbon Cream

2016 Bright Leaf, Cabernet Franc, Cayuga Lake
This Cabernet Franc blend includes their own lakeside vineyard grapes providing a nose of refreshing raspberry and eucalyptus, with an earthy, red currant mouth finish.

---
Mon to Sat: 9am to 9pm
Sun: Noon to 6pm
(607)257-2626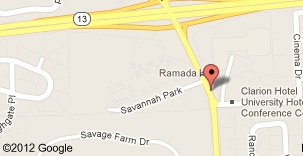 ---
Click on the image above to see what unique and high end wines are offered at Ithaca Coffee Company's Tavern at Triphammer, all at their peak freshness and taste thanks to newly installed WineStation preservation and pouring systems. All wines poured by the glass in the Tavern are also available for purchase as a full bottle next door at Triphammer Wines and Spirits.
Did you know that we have a special spot for exciting new arrivals and staff picks? Come see what new wines are in stock and discover our staff favorites. We have also highlighted popular wines, including top wine picks under $10. It's right when you walk in, so if you're in a hurry, know that you can quickly grab a great wine in our wooden racks up front.
We've recently made some changes to our store layout and wanted to introduce you to our new expanded New York Spirits section featuring local products. Some other items have moved – vermouth, pre-mixed cocktails, etc. – so if you don't see what you're looking for, don't hesitate to ask one of our knowledgeable staff members.
Montinore Estate, Borealis "The Great Northern Whites," Willamette Valley
Scents of orange blossom, ripe honeydew, guava and kiwi offer a vibrant introduction to this aromatic blend. The palate is sumptuous and round, bursting with stone fruit, Meyer lemon and juicy pear drizzled with caramel. This plushness yields to a clean, bright and uplifting finish.
Blend: 38% Müller-Thurgau, 32% Gewürztraminer, 19% Riesling and 11% Pinot Gris
---
2017 Mas Janeil, "Le Petit Pas" Rouge, Côtes du Roussillon


Beautiful garnet red color. Intense, elegant nose with notes of fresh fruit mixed with spice, gradually developing hints of liquorice and smoke. On the palate, the intense flavors mingle with a smooth structure, and plump, well-integrated tannins. Good length and freshness make this a pleasant, very drinkable wine.

2018 Benoni, "Petits Grains" Chardonnay, San Luis Obispo County
The nose is piercing and intense with aromas of white flowers, lemon rind and Granny Smith apples. The mid-palate is concentrated, with clean, crisp flavors of apple and pear, and a high-toned, electric finish that goes on forever.


Reg. Price: $19.99
Sale Price: $15.99
---
2017 Hahn, GSM, Central Coast
Enticing aromas of strawberry, black cherry, white pepper, and cinnamon. On the palate, notes of raspberry, a hint of vanilla and spice, along with strawberry and black cherry.
Finishing with a smooth and luscious mouthfeel.

Blend: 65% Grenache, 33% Syrah. and 2% Mourvedre.

92 Pts Wine Enthusiast
Reg. Price: $12.99


Sale Price: $10.39
Black Diamond Farm was started by Ian and Jackie Merwin in 1992, sharing the farming and cidermaking with their daughters Erica Merwin and Chris Negronida and Alexis Self. They moved to Trumansburg 32 years ago from San Francisco, where they picked wine grapes and made wine in their garage. Since 1985 they made rough-and-tumble cider for fun, and then they decided to get their farm winery license when Ian retired from Cornell University in 2013.

Black Diamond orchards are planted on Honeoye loam: the deep, well drained glacial till soil with great fertility. The farm slopes gently east toward Cayuga Lake, with orchards on the knolls, ponds and creeks in the swales. Using the method of European "Biointensive Integrated Fruit Production," they focus on natural disease resistance and biocontrols for pests.Black Diamond is an estate cidery, relying entirely on our own homegrown fruit. They use a traditional rack-and-cloth press in the cidery in Trumansburg. Their ciders feature up to a dozen varieties from the 150 plus which they grow. Their fermentations are cold and gentle with minimal intervention; initial fermentation with wild yeasts; and final stage completed by selected yeast strains. The ciders are aged 3 to 12 months depending on blend and yearly fruit characteristics."We are an estate cidery... using only fruit grown on the farm."IAN MERWIN, CIDERMAKER

Black Diamond Slatestone, Dry Cider, Cayuga Lake
This is Ian Merwin's first commercial cider, but he was Cornell's orchardist for years and knows a thing or two about it. This is a blend of many different cider apple varieties, and it has the most beautiful aromas coupled with great fruit and a mouthwatering minerality to it. It's dry, sparkling, and would be a great starter to your meal.
---
Black Diamond Hickster, Sparkling Cider, Cayuga Lake

Hickster Cider is a blend of heirloom russet and bittersweet apples. This cider is crisp and dry with complex tannins, light carbonation, and just enough sweetness to keep you wanting more. It tastes best when chilled before serving.