"We will not be undersold.
We will match all competitors current advertised pricing!"
Triphammer Wines & Spirits
Honey Mead
Merlot
North Country Red
Raspberry Isle
St Lawrence Red
Tussock Jumper, Sauvignon Blanc, Marborough

Luzon, Blanco, Jumilla

Tesch, "Unplugged" Riesling Trocken, Nahe

Grilos, Vinho Tinto, Dao

Finca Bacara, "Time Waits For No One' Monastrell, Jumilla

Loma Larga, "Quinteto" Red Blend, Valle de Casablanca
Saturday July 20th, 3-6pm

Cutwater Spirits, Tequila Margarita
Cutwater Spirits, Whiskey Lemon Tea
Cutwater Spirits, Gin and Tonic
Cutwater Spirits, Vodka Mule
Twenty-One Silver Tequila
2016 Michael David Winery, "7 Deadly Zins" Zinfandel, Lodi
A little pepper, spice, and plenty of candied red berry fruit opens up the nose. Full and rich with flavors of black cherry, currants, olive tapenade and exotic spices are rounded out with toasted oak notes on a lengthy finish.

---
Mon to Sat: 9am to 9pm
Sun: Noon to 6pm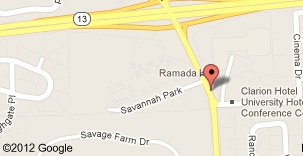 ---
Click on the image above to see what unique and high end wines are offered at Ithaca Coffee Company's Tavern at Triphammer, all at their peak freshness and taste thanks to newly installed WineStation preservation and pouring systems. All wines poured by the glass in the Tavern are also available for purchase as a full bottle next door at Triphammer Wines and Spirits.
Small bottles can be very useful. Maybe you just want to taste a new style of spirit or wine before you commit to buying a big bottle. Maybe you need a specialized liquor for a recipe. Maybe you want to give a gift like a flight of whiskey. Or maybe you are going to a music festival and want to bring something along to enjoy but don't want to carry a large bottle.
For whatever your reason, check out our small section in the front of the store, and find a large variety of small packages! You will find spirits ranging in sizes from 50mL up to 375mL, and wine in 187mL and 375mL.
Bombay Sapphire London Dry Gin

Born of our passion for excellence and infused with ten exotic botanicals, Bombay Sapphire has a clean, bright flavor with a vibrant, peppery finish.
$2.49

50mL


$9.99

200mL


$15.49

375mL
$28.99

750mL


$33.99

1L


$42.99

1.75L
---
Lakewood Vineyards, Sparkling Catawba, Seneca Lake


Their fruity twist on America's original sparkling wine. This spritzy wine captures the characteristic sweet, tart crispness of the Catawba grape. A good choice when you want to unwind with a bubbly, sweet treat.

2018 Alhambra, Malbec Reserva, Uco Valley
Classic lush Malbec flavors of blackberry, mocha, and earth are enhanced by a touch of oak. This has a very balanced palate between fruit and tannin, making it a wonderful everyday wine. Made from entirely handpicked grapes that come from a single vineyard at an altitude of 4,000. The wine is unfined and
unfiltered, matured in French and American oak for 12 months.
Reg. Price: $10.99
Sale Price: $8.79
---
2018 Avinyo, Petillant Blanc, Penedes
Petillant is a vi d'agulla, or a 'wine with a prickle.' This vibrant and refreshing wine is the traditional summertime wine from the Penedès region of Catalonia located just outside of Barcelona. On the nose this wine is fresh and fruity with prominent notes of citrus. Mild acidity on the palate with a slight sparkle evoking the wine's freshness. Blend: 70% Muscat, 20% Macabeo, 10% Xarel-lo
Reg. Price: $13.99


Sale Price: $11.19
In 2015, over a few pints of Southern Tier beer, they had an idea. What if they took the same hard work, craft attitude and innovative thinking that helped them grow the brewery, and applied it to the distilling side of things? Not by carting off to Kentucky, but by raising a distillery right next door to their brewery in the woods of Lakewood. They would source local materials, experiment with recipes that shared some of their time-honored brewing traditions, and create a sister company offering craft spirits.

They proudly distill with over 90% of their ingredients coming from New York, earning them a New York State Farm Distiller's license. It's allowed them to create some classic favorites and some tasty "experi-fermentations. " Today, Their bourbons patiently age in oak barrels racked five high along the walls. In the meantime, their master distiller, never one to sit still, is crafting specialty rums, vodkas, gins and whiskies that are sure to warm the soul on a cold winter's day.


Southern Tier Straight Rye
"Rye never became trendy in Western New York. It's always been beloved here. We start with New York State corn and rye and then age this whiskey in open-air-seasoned Canton Spirit white oak barrels with a #4 char. The result is a smooth butterscotch and oak flavor with a spicy, pepper nose and a classic NY rye peppery finish."- Southern Tier Distillery

AWARDS: Gold 2018 Cigar & Spirits Magazine
---
2x Hopped Hop Flavored Whiskey
"The true beauty of having both a distillery and a brewery? We get to marry beautiful things together. Our crew at Southern Tier Brewing Company brew beer with copious amounts of piney hops. We take the wort from the brewing process and ferment, dry hop, and distill it into this uniquely aromatic and award winning spirit." -Southern Tier Distilling