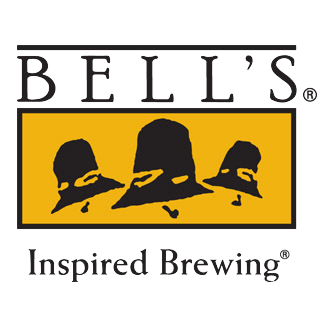 Bell's Brewery Tasting Bar Takeover for Beer Thursday!
---
This Thursday for our Free In-Store Beer Tasting, we will be serving up delicious brews from

Bell's Brewery

! We will have their local rep h
ere to tell you all about their beer and just talk brews in general!
Larry Bell incorporated The Kalamazoo Brewing Company, Inc., in 1983 as a home-brewing supply shop. In 1985, it began to sell its own beer, producing 135 barrels in its first year. These first batches of beer were brewed in a 15-US-gallon (57 L) soup kettle and fermented in open fermenters covered with plastic wrap.
The brewery today consists of two separate brewing facilities, the original Kalamazoo Avenue facility, and the state-of-the-art Krum Avenue brewery, in Comstock, Michigan, which opened in 2003. The Kalamazoo Avenue brewery is adjacent to its pub—Bell's Eccentric Cafe—and a General Store which sells Bell's beer and apparel, as well as homebrewing supplies.
As of 2005, Kalamazoo Brewing Company changed their name to Bell's Brewery, Inc., reflecting the name by which most people refer to the brewery; it was formally reincorporated as Bell's Brewery, Inc., in 2006.
Official Hazy IPA (4pk cans)

Oberon Wheat (6pk bottles)

Lager of the Lakes (6pk cans)

Two Hearted (6pk bottles)
Stop in between
4 & 7 pm
and find your favorite!
---
Friday
Pop-Up
Tasting

with Slow & Low!
This Friday, we will have the folks from

Hochstadter

's in the store to let you sample their

Slow

&

Low

, Rock & Rye Whiskey...a staff favorite!
THE ORIGINAL AMERICAN PANACEA, ROCK AND RYE HAS BEEN SERVED "STRAIGHT UP" IN SALOONS AND PHARMACIES SINCE THE 1800'S.
100% RAW LOCAL HONEY FROM PA. AIR-DRIED NAVEL ORANGES FROM FL. ANGOSTURA-STYLE COCKTAIL BITTERS AND A PINCH OF ROCK CANDY.
Come on in and have a taste from 4-7p!
---
---
Special Saturday

Tasting

with The

Big

Cheez

!
This Saturday, we will have local company The

Big

Cheez

sampling you on his line of cheese spreads. These ready-to-eat cheese spreads are like a cheeseball in a package! Grab some crackers, a bottle of wine and you're ready for any weekend summer parties.
-Original with mild Habanero
-Original with Bacon and Garlic
-Garlic and Sun Dried Tomato
Come on in from

2-6p
to taste his delicious line of cheese!
---
Bardstown Bourbon Company
Tasting Bar Takeover Saturday!
This Saturday, we are excited to have for the very first time Bardstown Bourbon Company in the house to share their brand new line of bourbon with ya'll!
The Bardstown Bourbon Company is a New Blend of Bourbon Makers, pushing the boundaries through innovation, while honoring the traditional art of making whiskey.
Set on 100 acres of active farmland in the heart of the Bourbon Capital of the World®, we produce the highest-quality Kentucky bourbon, whiskey, and rye brands as well as offer custom whiskey production through our one-of-a-kind Collaborative Distilling Program.
We are the first Napa Valley style destination on the Kentucky Bourbon Trail® to combine distilling, culinary, and beverage expertise to create a modern, authentic bourbon experience.
FUSION SERIES™ #1
KENTUCKY STRAIGHT BOURBON WHISKEY
DESCRIPTION
Fusion Series #1 is a blend of 60% of Bardstown Bourbon Company's two-year-old wheated and high-rye Kentucky bourbons along with 40% of 11 year 7 month bourbon from Kentucky to create a smooth, complex pour.
TASTING NOTES
Leather, roasted nuts, and rich caramel of old Kentucky Bourbon is countered with lively fruit and spice of the young Kentucky Bourbon. The result is a unique nose, rich palate, and a balanced, lasting finish.
Stop in between
2 & 6 pm
to taste this delicious bourbon!
---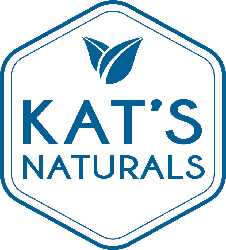 CBD Spotlight:
Locally Crafted Kat's Naturals!
Nurture Your Body &
Mind From the Ground Up
As an educated herbalist and nutritionist, Kat Merryfield cares about giving others the most organic products straight from her backyard in the Tennessee countryside. After a decade of crafting natural goods, she started creating farm-to-home remedies from CBD oil in 2015.
After serving in the military for 13 years, Kat's husband Brian started showing signs of stress related to combat. Kat had been making natural health products for several years, and decided to experiment with CBD in pursuit of helping her husband.
Since the fruition of Kat's Naturals, the company has been working to help veterans and their families.
We donate a portion of our profits to the Atlanta Organization Operation Rally Point, which assists veterans with their transition back to civilian life by offering in-house programs and mentorship. Through natural remedies and donations, we want to rebuild our veterans lives in the best way possible.
Our process focuses on creating the most transparent and highest quality CBD products.
Harvest: Our American grown organic hemp is cultivated by three multi-generational Southeastern farms.
Extract: Our CBD is 99.9% pure due to the consistently clean process of using critical CO2 extraction without the use of harsh chemicals.
Distill: Our CBD oils are triple distilled to remove earthy undertones and maximize the concentration of each dose.
Purity: Our soils, plants, and doses are examined throughout the entire process to test for pesticides, chemicals, and the cannabinoid profile. All of our products come with a third party Certificate of Analysis (COA) so you know exactly what is in each bottle.
Potency: We bottle higher concentrations of CBD in our products that enable you to choose custom doses depending on your needs.
We carry (click on the link for more info) :
---
Have a Libation delivered to you with your Delivery Dudes Food Order!
We have teamed with local favorite food delivery service Delivery Dudes to offer some of our inventory of wine, spirits, and beer, including Growlers and Crowlers to go with your delicious takeout dinner!
Ordering is just as easy as ordering food with a full menu of items available to have brought right to your door!