Hi-Wire Brewing Tasting Bar Takeover for Beer Thursday!
This Thursday for our Free In-Store Beer Tasting, we will be serving up delicious brews from Asheville's Hi-Wire Brewing Company! We will have their local rep Emily
here to tell you all about their beer and just talk brews in general!
At our core, we brew beer we want to drink on a regular basis, beer we can sit down and have multiple pints with friends. Our flagship and seasonal offerings are brewed to be balanced and approachable, how brewers have been striving to brew beers for thousands of years.
Hazy Juicy Hoppy Fresh (4pk cans)

Rose' Fruit Ale (6pk cans)

Hi-Wire + Black Abbey SMASH Pilsner (6pk cans)

Uprisin' Hefeweisen (6pk cans)

Dopplebock (draft)
Stop in between

4 & 7 pm

and find your favorite!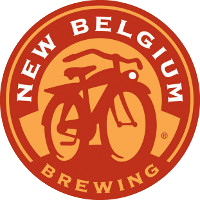 New

Belgium

Tasting

Bar Takeover for Beer Friday!
New

Belgium

's Tennessee Beer Ranger, Adam Crumley, will be in the store this Friday to talk beer and tell you all about what's coming up from

New

Belgium

!
From the Brewery:
We'll set the scene. 1989. Belgium. Boy on bike. (Ok, make that a young man of 32.)
As our aspiring young homebrewer rides his mountain bike with "fat tires" through European villages famous for beer, New Belgium Brewing Company was but a glimmer in his eye. Or basement. For Jeff Lebesch would return to Fort Collins with an imagination full of recipes and a handful of ingredients ready to embark on a whole new journey.
And then there was beer. Jeff's first two basement-brewed creations? A brown dubbel with earthy undertones named Abbey and a remarkably well-balanced amber he named Fat Tire. To say the rest was history would be to overlook his wife's involvement. Kim Jordan was New Belgium's first bottler, sales rep, distributor, marketer and financial planner.
Stop in between 4 & 7 pm and try some beer!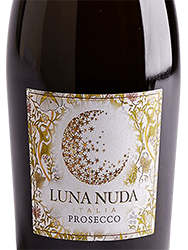 Special Friday Tasting with Brockman's Gin & Luna Nuda Prosecco!
This Friday, we will have Raymond Hermosa in the shop to sample ya'll on Brockmans Gin & Luna Nuda Prosecco
! He may even make a cocktail or two!
Brockmans unique recipe of naturally grown aromatic botanicals are steeped in pure grain spirit for many hours to release their natural oils and aromas. The more traditional notes of gin are combined with a refreshing influence of citrus and aromatic wild berries. Bulgarian coriander plays its part, providing an aromatic, gingery orange top note. This blends perfectly with the soft and rounded harmonies of blueberries and blackberries, all of which is supported by the bottom note of Tuscan juniper berries. Dry, bittersweet Valencian orange peel elongates the deeper tones and gives an intensely smooth finish.
The Luna Nuda Prosecco boasts a brilliant, light straw color with a fine, persistent perlage. Enticing, delicate aromas present a bouquet of floral notes with hints of ripe golden apple and mountain flowers. The finish is crisp and refreshing, leaving the palate with inviting fruit flavors. This sparkling wine is an excellent aperitif paired with buttery popcorn, or divine served with any meal.
Stop in between

4 & 7 pm

to taste!
Weekend Wine Tasting:
Saturday May 25th, 2-6pm
This week, we are featuring wines from Isle Saint-Pierre from right outside Arles, France in the Rhone Valley! Domaine Isle Saint-Pierre is the answer to lively, vibrant quaffers that over deliver at every turn. Delicious, easy-drinking "bistro-style" wines that are perfect for everyday drinking!
This weekend's tasting will include:
70% Chardonnay, 25% Sauvignon Blanc, 5% Muscat
40% Merlot, 40% Cabernet Franc, 20% blend of Arinarnoa, Petit Verdot and Tannat
40% Merlot, 40% Cabernet Franc, 10% Arinarnoa, 10% Petit Verdot
Saturday

Tasting

with Infuse Spirits!
This Saturday afternoon, we will be pouring a selection of products from Infuse Spirits!
This story all began in a garage. In 2012, young and creative founder Seth Benhaim decided the world was in desperate need of a spirit that offered a natural and simple process that anyone could understand. After experiencing the magic of infused spirits while on vacation, he realized the market lacked such product. So naturally, he decided to be the one to create it...and he did.
One year and a few hundred samples of vodka infused with only natural, real ingredients later, Seth launched Infuse Spirits. Just three months later, Seth (who was then 25 years old) became the youngest brand owner to ever win Best-in-Show and Double-Gold at the San Francisco World Spirits Competition.
Since then, Infuse has continued to work tirelessly and passionately to ensure every bottle of Infuse Spirits, whether its vodka, whiskey, or bitters, is balanced, smooth, and bursting with character and flavor. If you haven't tasted our product yet, we hope you get to soon. Follow us on social media to find our upcoming events and see what we're all about.
Stop in between
2 & 6 pm
to taste!
Francis Coppola Sofia Canned Wine Sale!
In honor of Memorial Day Weekend, we decided to put a special price on 4 pack/187ml cans of Sofia Blanc de Blancs, Brut Rose, and Rose (No Bubbles)!
Blanc de Blancs: Sofia Mini is a single-serving of our effervescent Sofia Blanc de Blancs, tasting of fresh juicy pears, summer melon and honeysuckle. Zesty, refreshing, cool and fun, each dazzling pink can comes with its own straw for sipping, so you can take it anywhere—anytime you feel like sparkling.
Brut Rose: Sofia Brut Rosé Minis offer the same seductive flavors as our classic Brut Rosé in a sassy single-serving can. Blended from Pinot Noir and Chardonnay, Brut Rosé Minis bestow light effervescence and fragrant notes of fresh fruit, flowers and spice. It's sparkling flavors pairs beautifully with food… and even better with parties, picnics, and sipping by the pool.
Rose: Sofia Mini is a single-serving of our still Sofia Rosé, tasting of refreshing flavors of juicy pomegranate, Asian pears, and bergamot. Refreshing, cool, and fun, all in a portable mini so you can take it anywhere—anytime you feel like a pink drink, pick me up.
Have a Libation delivered to you with your Delivery Dudes Food Order!
We have teamed with local favorite food delivery service Delivery Dudes to offer some of our inventory of wine, spirits, and beer, including Growlers and Crowlers to go with your delicious takeout dinner!
Ordering is just as easy as ordering food with a full menu of items available to have brought right to your door!