"We will not be undersold.
We will match all competitors current advertised pricing!"
Triphammer Wines & Spirits
Traminette
Pinot Gris
Dornfelder
Triple Barrel American Whiskey

American Gin

Cask Strength Bourbon Barrel Gin
Empire Mercants-- Royal Division:
J Vineyards, California Cuvée, California

Edna Valley, Chardonnay, Central Coast

William Hill, Sauvignon Blanc, North Coast

William Hill, Merlot, Central Coast

Alamos, Malbec, Argentina
Barrel Reserve Gin

Four Grain Bourbon

Tussock Jumper, Chenin Blanc, South Africa

Tesch, Riesling, Pfalz

Ego Bodegas, "El Goru" Red, Jumilla

Tussock Jumper, Shiraz/Grenache, South Africa

Tussock Jumper, Merlot, California
2017 Château Rives-Blanques, Dédicace Chenin Blanc, Limoux
Light in weight and feel, this tart Chenin leads with bright scents of green apple, plum and lemon peel. A hint of toasted oak dances in the background, adding a touch of depth and spicy character to the finish.
---
Mon to Sat: 9am to 9pm
Sun: Noon to 6pm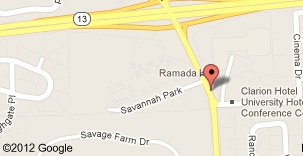 ---
Click on the image above to see what unique and high end wines are offered at Ithaca Coffee Company's Tavern at Triphammer, all at their peak freshness and taste thanks to newly installed WineStation preservation and pouring systems. All wines poured by the glass in the Tavern are also available for purchase as a full bottle next door at Triphammer Wines and Spirits.
Thursday November 15th ALL DAY at our tasting bar we'll be offering tastings of two varieties of Beaujolais Nouveau, as well as mini bagels and cream cheese!
Georges Duboeuf and Domaine Durdilly

are the two new Beaujolais wines that we will be tasting!
This is a fun tradition for us at Triphammer Wines & Spirits, and we are happy to take part in the fun started in France hundreds of years ago as a way for locals to celebrate the end of harvest season as well as a way to gauge the quality of the year's harvest. In 1937 France made it a national event and wineries would race their bottles to Paris for the special day! Eventually the rest of Europe joined in the fun, and in the 90's the United States joined the celebration with cases being flown over from France a day or two before the third Thursday of November.
This 100% Grenache Noir blend reveals all the lively, spicy and cooked fruit aromas that come from small berries perfectly matured and dried on the sunny and windy fall days in Provence. This is a full-bodied Rhône Valley wine combining complexity and richness in the taste with smooth and gentle tannins.
$17.99


---
The nose is subtle and delicate, with limestone, green apples, white flowers, dry honey, and fresh hay. On the palate, the attack is electrifying - like biting into a slice of green apple with fresh lemon juice squeezed on it, before it's baked in a pie. Then the flavors echo the nose: becoming more understated and solidly concentrated, infused with saline limestone minerality.

$14.99


---
2016 Yalumba, Old Bush Vine Grenache, Barossa Valley
The wine is fragrant, fresh and full of red cherries, raspberries and crunchy pomegranates. Savory characters evolve into spices and dried herbs. A concise yet fleshy palate with rich red fruits weaving through a juicy, mouth-watering mid palate, with elegant tannins and fresh acidity to finish. Drink now or cellar through to 2025.

93 Pts Wine & Spirits

Reg. Price: $17.99


Sale Price: $14.39
---
2017 Terre del Föhn, Pinot Grigio, Vigneti Delle Dolomiti
Light straw yellow color with a delicate nose of white flowers and pear. A fruity palate of ripe pear, golden apple and pleasant citrus. Intense minerality, but well balanced and a lengthy finish. Great with vegetables and seafood dishes.


Regular Price: $9.99


Sale Price: $7.99
Since it's founding in 1979, Hermann J. Wiemer Vineyard has been a pioneer of viticulture and wine making in the Finger Lakes. Hermann came to the region determined to produce fine wines that would garner national attention. Today, the estate spans 80-acres of prime vineyard sites on the western slopes of Seneca Lake and it's wines are among the most acclaimed in the region.

Estate fruit is hand-harvested and hand-sorted. Vineyard qualities are isolated, worked in small lots, and blended for balance and texture. Efforts in the past decade have centered on building biodiversity in their sites. They have eliminated synthetic inputs, like herbicides or insecticides, instead focusing on ecological solutions like beneficial flora and fauna. Fermentations now rely on indigenous yeasts, adding to their efforts to ensure each wine embodies the truest expression of its site.
Hermann J. Wiemer, Dry Riesling, Seneca Lake
This dry riesling is vibrant and aromatic, featuring the distinctive minerality that has become our trademark. Fragrant essence of spring blossoms sets the stage for a succulent palate of early fruit, balanced with a refreshing crispness, revealing the true qualities of the Riesling grape. A brilliant texture carries into a lingering finish, in a wine that accommodates a wide range of food.Food Pairing: Asian cuisine, Poultry, Shellfish.
---
Hermann J. Wiemer, Cuvee Brut, Seneca Lake
Specially selected Chardonnay and Pinot Noir grapes blend beautifully to create the base wine for this sparkling brut. Red fruit melds with ripe citrus and honeysuckle while crisp bubbles lead you to a refreshingly clean finish. No matter the occasion, our Cuvee Brut is a cheerful addition to any toast.