"We will not be undersold.
We will match all competitors current advertised pricing!"
Triphammer Wines & Spirits
THIS WEEK'S TASTINGS
Friday, May 19th
Southern Glazer's Marquis Division:
Hazlitt, "White Cat", Finger Lakes
Charles Smith, "Kung Fu" Riesling, Washington State
Rocca delle Macie, "Moonlight" Bianco, Toscana
Estancia, Pinot Noir, Monterey
Ravenswood, "Vintner's Blend" Old Vine Zinfandel, California
Charles Smith, "Velvet Devil" Merlot, Washington State
Ecco Domani, Pinot Grigio, delle Venezie
Alamos, Chardonnay, Mendoza
Mirassou, Pinot Noir, California
Ghost Pines, Merlot, California
Barefoot, Bubbly Pink Moscato, California
John Barr, Reserve Blend Scotch
Barry Family Cellars Riesling, Gridley Bluff Point Vineyard, Keuka Lake
This wonderful Finger Lakes Riesling from Barry Family Cellars combines intense, concentrated pear and peach aromatics with a fairly rich, medium-sweet character on the palate. The sweetness is balanced deftly by a pleasant medium-level acidity and makes for a great pairing with spicier Thai dishes! Andrew Converse
$16.99
---
---
Mon to Sat: 9am to 9pm
Sun: Noon to 6pm
(607)257-2626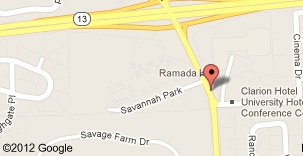 ---
Click on the image above to see what unique and high end wines are offered at Ithaca Coffee Company's Tavern at Triphammer, all at their peak freshness and taste thanks to newly installed WineStation preservation and pouring systems. All wines poured by the glass in the Tavern are also available for purchase as a full bottle next door at Triphammer Wines and Spirits.
10% off All Sparkling Wines
Friday May 19th through Sunday May 28th!
It's time to celebrate! Congratulations graduates, and best of luck with your future endeavors!
FREE LOCAL DELIVERY FOR ORDERS OVER $50!!
This Thursday May 18th
Enjoy an informative guided tasting by Clay Harpending, Sale Associate – Polaner Wines
SAKE will be the focus of this class.
How To Sign Up: There are a few seats left, so if you're interested please contact karl@triphammerwines.com to confirm availability. Just write "education class" in the subject line.
Save This Date: TUESDAY JUNE 13th 2017
Ensure that no kid goes hungry, whether in Ithaca or across the nation, by joining Upstate New York's finest chefs, sommeliers and mixologists on Tuesday, June 13, 2017 for Taste of the Nation for No Kid Hungry, a remarkable night of dining in support of No Kid Hungry's work to end childhood hunger in the America.
Save $20/ticket using promo code COFFEE (all caps)
Click Here for more information.

Pol Roger, NV Brut Reserve Champagne
Pale yellow. Toasty melon and white peach on the nose, with orange zest and dusty minerals emerging with air. Lively, mineral-laced citrus and orchard fruit flavors show good palate-coating intensity without any excess weight. The clinging finish displays a subtle floral quality and repeating orange and melon notes.
2012 Domaine Carneros by Taittinger Brut, Carneros, CA
A wonderful array of aromas inducing white flower, pear, golden apple, honeycomb and brioche create a bouquet for the nose. The palate flavors are true to the aromas and are enhanced by a texture that is creamy, full and elegantly structured. The long finish hints of the wines aging potential. Pair with rich double and triple cream or goat cheeses, oysters, poultry and Asian cuisine.
$29.99
Dom. De Fontsainte, Corbieres
The Fontsainte vineyards surround the hamlet of Boutenac in the area known as "The Golden Crescent." This swath of land is one of the sunniest in the appellation of Corbières. A sustained and very brilliant ruby colour with beautiful violet tints. On the nose fresh red fruits, such as cherries and black fruits, such as blueberries. Next, the richness develops with notes of cacao powder and a delicate touch of liquorice. On the palatea round and concentrated attack with a balanced structure in the mouth, the tannins are delicate and the acidity luscious. Everything showcases the fruit, which follows up with a long finish.
Reg. Price: $11.99
Sale Price: $9.59
---
Sax, "Zwillingslauser" Gruner Veltliner, Kamptal
The climate in the Kamptal is mild and produces fine wines with a good acid structure. In the nose spicy, peppery with a hint of Steinobst and cool mineral notes. On the palate strong, compact, well structured with an appropriate acid scaffold and subtle minerality. Long, finely interwoven finish, with power and charm. The resonance gives life to life and demands more. A Langenloiser Grüner Veltliner of the extra class with very good potential.
Reg. Price: $13.99
Sale Price: $11.19
---
Silver Thread Vineyard was established in 1982 on the eastern shore of Seneca Lake, at the heart of New York's Finger Lakes region. The winery is named for a local waterfall, Silver Thread Falls, known as one of the loveliest in the Finger Lakes. The turtle image on the label was carved in a rock beside one of New York's woodland creeks by a Native American artist many centuries ago.
Since the winery's first release in 1991, Silver Thread earned critical acclaim for its wines. Riesling, Chardonnay and Pinot Noir were lauded in Wine Advocate, The New York Times, and The World Atlas of Wine during the 1990s, when Finger Lakes wines were virtually unknown outside the region.
Heralded winemaker Paul Brock and wine educator Shannon Brock assumed ownership of Silver Thread Vineyard in 2011. Paul Brock crafted a portfolio of intense and high-quality wines that were immediately well-received by Finger Lakes wine aficionados. General Manager Shannon Brock, who has been a leader in the hospitality industry in the Finger Lakes for over a decade, has put her expertise to work to create outstanding tasting room and wine club experiences.
Silver Thread is staying true to its roots despite new ownership. It remains a boutique winery focused on sustainability and premium estate wines.The vineyard was expanded to 8 acres in 2014 and 2015. In 2014, Silver Thread was recognized for its farming practices that help to protect the water quality of Seneca Lake by New York State's Agricultural Environmental Management Program.
2014 Silver Thread, Dry Riesling, Seneca Lake
Ripe, juicy yellow peaches and cherries lend concentrated fruit flavor to this otherwise brisk, delicately framed Riesling. Dry in style, it's accented by a zesty spray of lime and subtle spice notes that reverberate on the finish. Drink now to enjoy it's racy, fresh feel.
$16.99
2013 Silver Thread, Blackbird, Seneca Lake
68% Cabernet Franc, 21% Merlot, 11% Cabernet Sauvignon. Aromas of fresh raspberry, blueberries and spice. Aged 8 months in smoky American oak. Drink now or cellar for 5-8 years. Made from estate grown grapes and purchased grapes from Ovid and Lodi, NY. Pairing suggestions: lamb, a well-marbled steak or full-flavored cheeses; cigar optional.
$23.99