"We will not be undersold.
We will match all competitors current advertised pricing!"
Triphammer Wines & Spirits
Reserve Cabernet Franc

Honeycrisp Vodka

Cold Brew Coffee Vodka
Premium Batch Vodka
Olivier Leflaive, Bourgogne Blanc "Les Setilles," Burgundy
Santi, Pinot Grigio "Sortesele," Italy
Santi, Valpolicella Ripasso "Solane, Italy
Castello Monachi, Primitivo "Piluna," Salento
Decugnano, Villa Barbi, Umbria Rosso
Saturday March 16th, 3-6pm
Dry Riesling

Semi-Dry Riesling

Rkatsiteli

Cabernet Sauvignon

2016 Yalumba, Old Bush Vine Grenache, Barossa Valley
The wine is fragrant, fresh and full of red cherries, raspberries and crunchy pomegranates. Savory characters evolve into spices and dried herbs. A concise yet fleshy palate with rich red fruits weaving through a juicy, mouth-watering mid palate, with elegant tannins and fresh acidity to finish.

---
Mon to Sat: 9am to 9pm
Sun: Noon to 6pm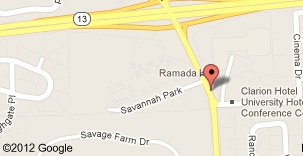 ---
Click on the image above to see what unique and high end wines are offered at Ithaca Coffee Company's Tavern at Triphammer, all at their peak freshness and taste thanks to newly installed WineStation preservation and pouring systems. All wines poured by the glass in the Tavern are also available for purchase as a full bottle next door at Triphammer Wines and Spirits.
ALL IRISH WHISKEY IS 10% OFF FRIDAY MARCH 15th Through SATURDAY MARCH 17th!
Ireland has a long tradition of distillation, beginning with Irish monks distilling perfumes as early as the 12th century. Modifications of this technique lead, in time, to a drinkable spirit and the emergence of widespread whiskey production throughout much of Ireland by the 16th century.

Irish whiskey relies on barley as its primary grain, a characteristic it shares with its neighbor, Scotch. However, unlike Scotch, Irish whiskey traditionally includes both malted and un-malted barley, which adds a fresher, softer grain component to the whiskey's character.

Irish whiskey comes in several forms. The name of the style depends on the grain used, as well as the distillation process. Traditionally, Irish whiskey was produced in pot stills. Two styles—single pot still and single malt—continue to be distilled exclusively in copper pot stills from 100% barley, contributing to a more robust, flavorful whiskey. For a lighter, mellower style, choose a blended Irish whiskey which adds other grain whiskeys, produced on a column still, to the mix.

Written by Andrew Converse, Assistant Store Manager
Incredibly Rare 25-Year-Old Bourbon – One Bottle Available!
We have one bottle of the newly released, super-rare O.F.C. bourbon from Buffalo Trace. Only 822 bottles of the 1993 Vintage O.F.C. Bourbon have been released this year. This is only the second time O.F.C. bourbons have been available to the public.
Kilbeggan, Single Grain Irish Whiskey
The aroma begins with a lemon tart complete with pastry shell. There's a bit of vanilla custard there as well. These flavors continue on the palate where the grain flavors reveal themselves a bit more. It's easy to drink with a gentle cinnamon bite to end the dram. Certainly something you could mix with, but don't overlook drinking it neat especially on a warm day.

---
Proper Twelve, Irish Whiskey
Proper No. Twelve is smooth and balanced with a fine blend of golden grain and full flavored malted barley. It's aged a minimum of three years in bourbon barrel and offers hints of vanilla, honey-like sweetness and toasted wood.

2017 Four Vines, Naked Chardonnay, Central Coast
Luscious aromas and flavors shine bright without being hidden under a heavy cloud of oak. Naked Chardonnay was fermented in stainless steel to preserve the wine's fruit character, while aging on the lees for six months rounds out the mouthfeel and adds a touch of lemon curd to the finish. Fresh aromas of guava and apricot. Juicy flavors of Pink Lady apple and white peach, along with bright acidity and a crisp finish.
Reg. Price: $9.99
Sale Price: $7.99
---
2017 Ca'Donini Montepulciano d'Abruzzo
Deep ruby red in color with an intense, berry-like bouquet. Dry and savory, with hints of blackberry jam and good tannins.


Reg. Price: $5.99


Sale Price: $4.79
Dr. Konstantin Frank ignited the "Vinifera Revolution" a movement that forever changed the course of wine growing in the Finger Lakes and the United States. Dr. Frank's vision, knowledge and determination are credited with elevating the New York wine industry from a state of happy mediocrity to a level that today commands world attention.
A European immigrant, Dr. Frank and his family arrived in the United States in 1951. After a brief stay in New York City, Dr. Frank, a professor of plant sciences who held a Ph.D. in viticulture, moved upstate to take a position at Cornell University's Geneva Experiment Station.
Their approach to great wine making is generational with each Frank family member building upon the foundation that Dr. Konstantin Frank built over fifty years ago. Continuing this legacy means producing the highest quality wines from the highest quality grapes.
They believe that quality starts in the vineyards with careful attention to detail and nurturing of their old vine vineyards first planted by Konstantin in 1958. These old vine vineyards are among the oldest in the United States. While they produce fewer grapes, the quality of the fruit results in more complex wines.
Dr. Konstantin Frank, Blaufrankish, Keuka Lake
Also known as Lemberger, this wine has medium intensity with dominant characters of blackberry, plum, black cherry and chickory and toasted rye. The fresh acidity makes it feel lighter on the palate.

---
Dr. Konstantin Frank, Rkatsiteli, Keuka Lake
Rkatsiteli, introduced to America by Dr. Konstantin Frank, has its origins on the slopes of mount Ararat, where winemaking began. The cool climate of this area produces a fruity wine with a light herbaceous aroma. Chilled, it goes well with salmon and other fish dishes, Chinese food and hearty dishes which might overpower more delicate wines.
Dr. Konstantin Frank, known as "the father of vinifera" in the Eastern United States, pioneered viticultural methods that a generation of Eastern wineries have used to grow these superb varieties of European grapes.