"We will not be undersold.
We will match all competitors current advertised pricing!"
Triphammer Wines & Spirits
Apple Pie Moonshine

Bourbon Cream

TBA

Saturday October 5th 3-6pm

Saint Lawrence Spirits Distillery:
Empire Cream

Kentucky Son Straight Bourbon Whiskey
Treleaven, Cabernet Franc, Cayuga Lake
A vigorous wine with the classic Cabernet characteristics. Hints of cocoa, spice and black raspberry. Moderate oak with a firm tannin structure. Drink now or cellar as it has excellent aging potential.

---
Mon to Sat: 9am to 9pm
Sun: Noon to 6pm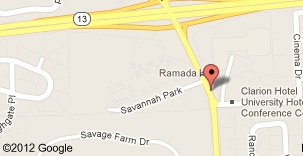 ---
Click on the image above to see what unique and high end wines are offered at Ithaca Coffee Company's Tavern at Triphammer, all at their peak freshness and taste thanks to newly installed WineStation preservation and pouring systems. All wines poured by the glass in the Tavern are also available for purchase as a full bottle next door at Triphammer Wines and Spirits.
The days are getting shorter, red and orange leaves on trees are dotting the horizon and pumpkin spice has made its annual debut. There's no denying it anymore: autumn is here. Fall is also the perfect time to focus less on rosé and stay warm with a nice glass of red wine. The days might be getting shorter but we've compiled a list of wines that will pair perfectly with any fall day. Check out our new seasonal Fall Features selections for some ideas to get you in the spirit of autumn.
Carpineto Dogajolo, Tuscany
A blend of 80% Sangiovese and 20% Cabernet Sauvignon, this informal red has subdued aromas suggesting of dark-berry, violet and a hint of kitchen spice. The light-bodied simple palate shows black cherry, dried plum and a hint of toast alongside soft, rather fleeting tannins.
---
Domaine L'Abbe Dine, Cotes du Rhone

The nose has a stewed plum and raspberry aroma. The palate starts slightly sweet with a velvety texture. Spiced plums are supported by supple tannins and the finish is round and smooth.
Blend: 80% Grenache, 18% Syrah, 2% Mourvedre

2018 Angeline Vineyards, Reserve Merlot, Paso Robles
A quintessential Paso Robles Merlot, this wine opens with fresh blackberry, notes of elderberry and plum, making way for deep black cherry on the midpalate. Balanced with the fruit are soft, supple tannins, backed by hints of chicory and clove, finishing with a touch of cocoa dust.


Reg. Price: $1099
Sale Price: $8.79
---
2017 Kendall-Jackson, Vintner's Reserve Chardonnay, California

Beautifully integrated tropical flavors such as pineapple, mango and papaya, with citrus notes that explode in your mouth. These flavors delicately intertwine with aromas of vanilla and honey to create depth and balance
throughout. A hint of toasted oak and butter rounds out the long, lingering finish.
90 Pts Wine Enthusiast
Reg. Price: $16.99


Sale Price: $13.59
Silver Thread Vineyard was established in 1982 on the eastern shore of Seneca Lake, at the heart of New York's Finger Lakes region. The winery is named for a local waterfall, Silver Thread Falls, known as one of the loveliest in the Finger Lakes.

Silver Thread's seven-acre vineyard and ecologically-designed wine cellar were established by organics enthusiast and author Richard Figiel. Since the late 1980's, the vineyard has followed the principles of sustainable farming. Silver Thread has earned critical acclaim for its wines. Their Riesling, Chardonnay and Pinot Noir were lauded in Wine Advocate, The New York Times, and The World Atlas of Wine during the 1980s and 1990s, when Finger Lakes wines were virtually unknown outside the region.

Heralded winemaker Paul Brock and wine educator Shannon Brock assumed ownership of Silver Thread Vineyard in 2011. Silver Thread is staying true to its roots despite new ownership. It remains a boutique winery focused on sustainable viticulture and premium estate wines. Production is currently 3,000 cases per year

Silver Thread, Blackbird, Seneca Lake
Earth, smoke and herb tones accent aromas of red berries and cherries on this tart, delicately-framed Bordeaux-style blend. A high proportion of Cabernet Franc lends an herbal, brambly tone to crisp cranberry and sour cherry flavors. Finishes moderately long.Blend: 76% Cabernet Franc, 24% Cabernet Sauvignon.



---
Silver Thread, Semi-Dry Riesling, Seneca Lake
Pale straw color. Medium intensity of pear and tarragon aromas. Sweet on the palate with medium acidity and medium alcohol. Ripe, soft fruit flavors with a touch of spices and herbs. Elegant soft and balanced Riesling with a medium length.