"We will not be undersold.
We will match all competitors current advertised pricing!"
Triphammer Wines & Spirits
Friday November 8th 4-7pm
Mud House Sauvignon Blanc, New Zealand

Mezzacorona Pinot Grigio, Italy
Los Cardos Cabernet Sauvignon, Argentina
The Show Malbec, Argentina
J. Lohr Pure Paso Red Blend, California
Saturday November 9th 3-6pm
Honey Mead
Raspberry Isle
Merlot
North Country Red
St Lawrence Red
2017 J. Lohr Vineyards, Pure Paso Proprietary Red, Paso Robles
Classic Cabernet Sauvignon with its savory notes wrapped in the dark fruit character of Petite Sirah. Pairs well with prime rib or tomato rice dishes like creamy risotto.

Blend: 70.5% Cabernet Sauvignon, 26.5% Petite Sirah, 2% Merlot, 0.5% Petit Verdot, 0.5% Malbec

---
Mon to Sat: 9am to 9pm
Sun: Noon to 6pm
(607)257-2626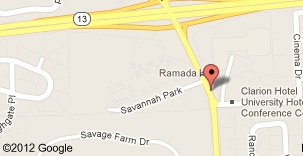 ---
Click on the image above to see what unique and high end wines are offered at Ithaca Coffee Company's Tavern at Triphammer, all at their peak freshness and taste thanks to newly installed WineStation preservation and pouring systems. All wines poured by the glass in the Tavern are also available for purchase as a full bottle next door at Triphammer Wines and Spirits.
Dinners, parties, office gatherings, social events, and unique gifting. Between now and the New Year there are over a dozen holidays, both religious and secular, so there is a lot to be celebrated...and a lot to do! No need to worry, whether you are hosting or attending as a guest, let us help you take one thing off your list.
We'll help you select the perfect wines to pair with your seasonal meals, as well as calculate the right number of bottles to match the guest list. With a wide selection of International, Domestic, Local Finger Lakes, and NY State specialty products to choose from, we can put together cases for any sized gathering and include something that will please everyone around the table.
To make things even easier, we offer free local delivery on orders of $50 or more so you can take one more stop off your to-do list. We also offer gift wrapping, personalized wine or spirits basket arranging, and gift messaging. We specialize in unique and rare finds that make for the perfect gift.
Stop in today and speak with one of our helpful staff members, or submit a request on our events web page: www.ithacaeventplanning.com
Join us

Thursday, November 14th

any time between 4pm and 7pm for an in-depth,

deconstructed tasting of

Laphroaig 10 Year Old, which focuses on the aromas and elements influencing the rich flavour—fresh peat, peat smoke, barrel oak and salty sea air. Taking in the scents, we'll gain a deeper understanding of all that goes into each smoky dram.
Beyond the sensory experience, we invite you to further explore the portfolio, where you'll have the chance to sample a few of their other expressions, such as Laphroaig Select and other surprise marques.
We'll have a local artist on hand to personalize any gifts with custom wood etching. This is a great opportunity to bring home a favorite marque or find the perfect bottle for any of the Scotch lovers on your list. Friends of Laphroaig will also receive personalized bottle stoppers and a peat yule log to help recreate the scents of Islay home.
This open-house event is completely free! All are welcome, so bring some friends. Simply RSVP to karl@triphammerwines.com
2018 Leone de Castris, Five Roses Rosato, Salento
Strawberry and watermelon tones carry the nose and palate, with Mediterranean shrubs in the background. Medium in weight, with a nice balance of acidity, cranberry-skin tannins offer support from start to finish. Blend: 90% Negroamaro, 10% Malvasia Nera di Lecce

---
2018 Vina Leyda, Pinot Noir, Valle de Leyda

A pure and honest reflection of the variety, displaying acidic red fruit aromas such as raspberry and cherry, along with herbal notes typical of the Leyda Valley. In the mouth it is very fresh and juicy with a vibrant acidity and sweet, round tannins. Perfect with grilled vegetables, chicken, or baked fish.

91 Pts James Suckling

2018 Zaccagnini, Rosato, Cerasuolo d'Abruzzo
A wild strawberry and herb aroma carry a slight balsamic edge on the nose. The palate is well rounded and juicy in feel, with delicious red cherry and strawberry flavors that are honed by bright acidity and a tangy slick of wet stone. Cherry skin astringency marks the close, extending the fruit flavors into a medium finish.

91 Pts Wine Enthusiast


Reg. Price: $16.99
Sale Price: $13.59
---
2018 Underwood, Pinot Noir, Oregon
This Pinot works hard for the working people. Telling a truly Oregon story, the wine draws from vineyards across the state. Each site adds its unique mark to the final Underwood blend, which highlights the rich juicy flavors of Oregon Pinot at an extraordinary price. The perfect wine to enjoy anywhere, any day of the week. The palate reveals a pretty classic and smooth Oregon Pinot, full of cola, black cherry and plum with a hint of spice. It ends long with more black cherry and cola flavors.

Reg. Price: $11.99


Sale Price: $9.59
Wagner Vineyards was founded in Lodi, New York by Bill Wagner, a lifelong resident of the area and grape grower for over fifty years. Bill began plans and broke ground for his estate winery even before the passage of the Farm Winery Act in 1976. Construction of the distinctive eight-sided building, Bill's own design, was completed and the winery opened its doors in June of 1979. The winery rapidly developed into a major attraction in the Finger Lakes region and hosts over 100,000 visitors each year.

Wagner Vineyards is one of the Finger Lakes Region's few estate wineries, which means that they grow all of the grapes used to produce their wine. They cultivate 20 grape varieties on 250 acres, all adjacent to or within a few miles of the winery.

The winery's prime location on the eastern shore of Seneca Lake contributes to the superior quality of the grapes. The unique combination of deep water (parts of Seneca Lake are over 600 feet deep) and sloping hillside provides a natural temperature moderator, protecting the vines against extreme temperature changes.

Wagner Vineyards, Semi-Dry Riesling, Seneca Lake
Aromas of fuzzy peach and powdered slate start off this bright, sunny semidry Riesling. The palate brings ripe red apple and dusty minerals to the fore, enlivened by a flowing river of acidity. Ending on a talc-dusted green apple tone, this is a well-balanced, well-priced offering.



---
Wagner Vineyards, Barrel Fermented Chardonnay, Seneca Lake
Fermented in small oak barrels, this rich yet stylish Chardonnay boasts a toasty hazelnut aroma with robust flavors of juicy pears, golden apples and vanilla. Superb with poultry and fish dishes.