"We will not be undersold.
We will match all competitors current advertised pricing!"
Triphammer Wines & Spirits
Rosé

Chardonnay

Pinot Gris

Dry Riesling

Semi Dry Riesling

2014 Machmer, Gewürztraminer Spätlese, Rheinhessen
Lychee and honeysuckle notes are concentrated and pure in this bright off-dry Gewürztraminer. It's elegantly structured, lifted by zesty tangerine acidity and hints of dusty pollen and mineral that linger on the finish.

87 Pts Wine Enthusiast

---
Mon to Sat: 9am to 9pm
Sun: Noon to 6pm
(607)257-2626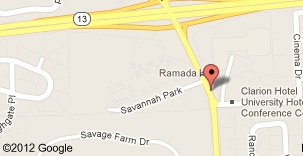 ---
Click on the image above to see what unique and high end wines are offered at Ithaca Coffee Company's Tavern at Triphammer, all at their peak freshness and taste thanks to newly installed WineStation preservation and pouring systems. All wines poured by the glass in the Tavern are also available for purchase as a full bottle next door at Triphammer Wines and Spirits.
In recent years there has been an explosion of innovation and creativity in wine packaging beyond the traditional glass bottle with a natural cork stopper. Benefits of alternative packaging are:



Convenience:

Alternative wine packaging makes enjoying wine convenient for all occasions and situations, such as when you want just a single glass, or wine at the beach. It also works if you're backpacking in the mountains or attending a music festival.



Environmental:

Traditional glass bottles with natural cork stoppers have withstood the test of time. But for most, wine endurance is not necessary- immediate enjoyment is, and glass is heavy, and very breakable. Alternative wine packaging is often lighter, just as recyclable, and creates ecological savings in its production and packaging.





Appropriate:

Glass is strong, but it does break, and with sharp consequences. Alternative wine packaging eliminates the hazards of glass where it isn't appropriate, such as around pools, sand, and excited crowds.

So, no matter where are you or what activities you engage in, alternative packaging allows you to enjoy wines & spirits to the fullest!
Bota Box, Pinot Grigio, California
Lively aromas of nectarine, white peach, and light floral notes. This delightful medium-bodied wine has flavors of ripe peach, nectarine and bright citrus with a refreshing, clean finish.

(Also available in Tetra Packs (500 ml) for $4.99)

---
Bright notes of ripe naval orange fill the nose with hints of cinnamon and clove while on the palate, a light effervescence adds a refreshing quality to the spiced red berry, summer stone fruit and citrus flavors.
2016 Z. Alexander Brown, "Uncaged" Proprietary Red
Dark garnet in the glass, commanding aromas of blueberry, caramel and toasted oak preview a bold, mouth-filling palate stacked with concentrated layers of ripe dark fruit, black cherry and milk chocolate. Robust and full-bodied with excellent weight in the mid-palate, this complex wine leaves a lasting impression with a smooth, round and full finish.

93 Pts Tasting Panel
Reg. Price: $14.99
Sale Price: $11.99
---
2017 Nuraghe Crabioni, Vermentino di Sardegna
Enticing aromas of ripe apple, beeswax, and Mediterranean seaside mingle together on this medium bodied white. Reflecting the nose, the smooth fresh palate offers juicy white peach, ripe pear and citrus alongside a hint of saline. A white almond note lingers on the finish.

91 Pts Wine Enthusiast
Reg. Price: $15.99


Sale Price: $12.79
In 2015, over a few pints of Southern Tier beer, they had an idea. What if they took the same hard work, craft attitude and innovative thinking that helped them grow the brewery, and applied it to the distilling side of things? Not by carting off to Kentucky, but by raising a distillery right next door to their brewery in the woods of Lakewood. They would source local materials, experiment with recipes that shared some of their time-honored brewing traditions, and create a sister company offering craft spirits.

They proudly distill with over 90% of their ingredients coming from New York, earning them a New York State Farm Distiller's license. It's allowed them to create some classic favorites and some tasty "experi-fermentations. " Today, Their bourbons patiently age in oak barrels racked five high along the walls. In the meantime, their master distiller, never one to sit still, is crafting specialty rums, vodkas, gins and whiskies that are sure to warm the soul on a cold winter's day.


Southern Tier Gin With Tonic Water, Notes Of Cucumber & Elderflower

Made with all natural, artisanal ingredients, and our spirits. They're easily enjoyed straight from the can or over ice, and take the guess work and effort out of making a great mixed drink. When making cocktails from scratch is not an option, we present our canned cocktails. Serve over ice or enjoy straight from the can for a perfectly crafted cocktail anywhere.

---
Southern Tier Straight Rye
"Rye never became trendy in Western New York. It's always been beloved here. We start with New York State corn and rye and then age this whiskey in open-air-seasoned Canton Spirit white oak barrels with a #4 char. The result is a smooth butterscotch and oak flavor with a spicy, pepper nose and a classic NY rye peppery finish."- Southern Tier Distillery

AWARDS: Gold 2018 Cigar & Spirits Magazine