"We will not be undersold.
We will match all competitors current advertised pricing!"
Triphammer Wines & Spirits
Thursday December 6th, 4-7pm
Friday December 7th, 4-7pm
Dry Riesling
Semi Dry Riesling
Unoaked Chardonnay
Eclipse Rose
Eclipse Red
Cabernet Franc
Empire Royal

Alamos Chardonnay, Argentina
Whitehaven Sauvignon Blanc, Marlborough
Da Vinci Rosso, Chianti
Carnivor Cabernet Sauvignon, California
Bear Flag Zinfandel, Sonoma Co
Southern Glazer's Transatlantic

Teeling's Irish Whisky
Saturday December 8th, 4-7pm
Hosmer Winery:

Chardonnay

Dry Riesling

Cayuga White

Estate Red

Cabernet Franc

Raspberry Rhapsody


Carpineto Vino Nobile Di Montepulciano Riserva
Brilliant ruby red color, this elegant pinot noir offers soft hints of violet and wood. Dry, harmonic, fruity and velvety, with an elegant texture and long finish. Pairs well with aged cheeses and game, especially wild boar.
---
Mon to Sat: 9am to 9pm
Sun: Noon to 6pm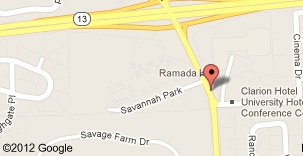 ---
Click on the image above to see what unique and high end wines are offered at Ithaca Coffee Company's Tavern at Triphammer, all at their peak freshness and taste thanks to newly installed WineStation preservation and pouring systems. All wines poured by the glass in the Tavern are also available for purchase as a full bottle next door at Triphammer Wines and Spirits.
Whether hosting a dinner or attending as a guest, let us help take one thing off your list this Holiday season.

We'll help you select the perfect wines to pair with your seasonal meals, as well as calculate the right number of bottles to match the guest list. With a wide selection of International, Domestic, Local Finger Lakes, and NY State specialty products to choose from, we can put together cases for any sized gathering and include something that will please everyone around the table. To make things even easier, we offer free local delivery on orders of $50 or more in Tompkins County. Take one more stop off your to-do list. We also offer gift wrapping, personalized wine or spirits basket arranging, and gift messaging.

Stop in today and speak with one of our helpful staff members, or submit a request on our events web page: www.ithacaeventplanning.com
Born in Zell Mosel, Germany, Winemaker Hans Peter Weis grew up in the vineyards and cellar of his family winery. He spent many years learning and gaining experience in the traditional style of the Mosel. After receiving his degree in wine making, business and agriculture, he decided to travel to the United States on a quest to pursue his wine making passion. He experienced one vintage in the Sonoma region of California before he stumbled upon his home away from home in the Finger Lakes region of New York.
---
Reata,Three County Pinot Noir, California
This is an effusively fruity wine blended from three coastal counties, deep in color and jammy in aroma. Ripe and generous in flavor, it features black cherry, raspberry, pomegranate and boysenberry, moderate tannins and a medium to full body. French oak notes lead to a strong finish that lingers on the palate nicely. A great Pinot Noir for any occasion.
Treleaven, Semi-Dry Riesling, Cayuga Lake
A delicious wine that can be shared by both the dry and sweet wine drinker. Share a bottle today. Fruit forward, peach and pear, crisp and refreshing. A perennial favorite and a Treleaven best seller! Gold NY Wine Classic 2018


Reg. Price: $12.99
Sale Price: $10.39
---
Alhambra, Malbec, Mendoza
Classic lush Malbec flavors of blackberry, mocha, and earth are enhanced by a touch of oak. This has a very balanced palate between fruit and tannin, making it a wonderful everyday wine. We like to pair it with all kinds of meats, beans, and root vegetables. Made from entirely handpicked grapes that come from a single vineyard at an altitude of 4,000. The wine is unfined and unfiltered, matured in French and American oak for 12 months.
Regular Price: $10.99


Sale Price: $8.79
Bright Leaf Vineyard is located near the shore of Cayuga Lake, halfway up the sunny east side. Their 14 acres of vines are planted on a south-west slope in close proximity to the lake, to provide both optimal sun exposure (which hastens the ripening process of the grapes), and strong prevailing breezes that encourage ventilation for the vines. Bright Leaf Vineyard is really two vineyards, including an upper and lower field, divided by a quarry of Tully limestone, which runs north-south through the farm. This creates two different soil types.

The winery operation is designed to provide a platform for the simple processing and development of quality fruit. Most of their fermentation takes place in large stainless steel tanks and all of their aging takes place in French oak. They believe in limited handling of the white wines to ensure fresh fruit flavors; and liberal blending of the red wines to enhance flavor complexity.

Bright Leaf Vineyard seeks to create a small, welcoming environment dedicated to producing unique flavorful wines.

Bright Leaf, Chardonnay, Cayuga Lake
This blend of stainless and slightly oaked Chardonnay is produced from grapes grown in their hillside vineyard. It reveals a nose of red apple and subtle pineapple, balanced with flavors of honeydew and lemon zest.
---
Bright Leaf, Cabernet Franc, Cayuga Lake
This Cabernet Franc blend includes their own lakeside vineyard grapes providing a nose of refreshing raspberry and eucalyptus, with an earthy, red currant mouth finish.