"We will not be undersold.
We will match all competitors current advertised pricing!"
Triphammer Wines & Spirits
Friday January 11th, 4-7pm
"239" Dry Riesling

"90" Extra Dry Riesling

"198" Reserve Riesling

Harmonic Red
Masottina, Prosecco

Tesch, 'Unplugged" Riesling, Nahe

Tussock Jumper, Chenin Blanc, Western Cape

Ciconia, Red Blend, Alentejano

Tussock Jumper, Malbec, San Juan

Finca Bacara, "Time Waits For No One"
Monastrell, Jumilla
2017 Teutonic Wine, Red Blend, Willamette Valley
A beautifully aromatic nose on this blend. Floral, grassy notes, strong minerality, and a light fruity finish. Blend: 80% Gewurztraminer and 20% Pinot Noir 21.99
---
Mon to Sat: 9am to 9pm
Sun: Noon to 6pm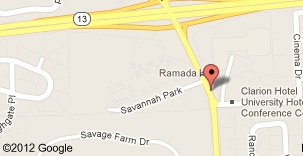 ---
Click on the image above to see what unique and high end wines are offered at Ithaca Coffee Company's Tavern at Triphammer, all at their peak freshness and taste thanks to newly installed WineStation preservation and pouring systems. All wines poured by the glass in the Tavern are also available for purchase as a full bottle next door at Triphammer Wines and Spirits.
Winter is the perfect time to curl up next to the fireplace with a glass of your favorite wine. Nothing chases away winter chills like a big, bold bottle of red. But winter wines are so much more than fortified wines and hearty reds. Our Seasonal page has a few suggested wines and other drinks to mix up the mundane and give your winter more light and warmth.
This straw-yellow wine reveals an intense nose with pleasant citrus notes and hints of yeast. It is a savory wine, harmonious with good acidity that cleans the palate. The balance between flavor and aroma is long and persistent.
$11.99


---
2014 Matchbook Tinto Rey, Super Tinto Red, Dunnigan Hills
Deep color, bold fruit aromas and substantial spicy flavors lend significant power and concentration to this full-bodied wine. It's nearly dry, well-structured and balanced, with appealing blackberries, nutmeg and cinnamon flavors.Blend: 52% Tempranillo, 21%Tannat, 17% Petit Verdot, 10% Graciano
90 Pts Wine Enthusiast
---
The fourth release in Glenfiddich's Experimental Series, Fire & Cane is a bold fusion of smoky and sweet notes. By marrying peated whisky and malts matured in bourbon barrels, and then finishing in Latin rum casks, they created an exquisite whisky with campfire smokiness and toffee sweetness. The Cane opens the nose, with honey lozenges followed by syrupy dates and overripe tropical fruits, brown sugar, and broiled meats. The Fire opens in full on the palate, with a phenolic range from peat and smoke to asphalt, leading to toffee, beeswax, and towards the back, molasses and bitter barrel char. The finish is short, with more rummy notes mixed with the traditional fruits of Glenfiddich. The two halves of influence at times wrestle for power but ultimately play nice together.
---
Masottina, Prosecco Brut, Treviso
Peppy and elegant, with a fine, persistent perlage. It has a fruity hit of fresh citrus with floral notes, which combine to create a light, pleasant flavor perfect for social occasions and intimate moments alike.




Reg. Price: $11.99


Sale Price: $9.59
---
2015 Orin Swift Cellars, Abstract Red, Napa Valley
As soon as a glass is poured, aromatic notes of cherries, ripe black plums and raspberries billow, with intricate hints of coffee, mocha and caramel in the background. The entry is expansive with dark briar fruits, cola and cocoa with tannins that are soft and dusty. The wine finishes with a hint of wild cherry and a lingering sweet oak presence. Blend of Grenache, Syrah and Petite Sirah.
90 Pts. Wine Spectator
Reg. Price: $33.99


Sale Price: $27.19
In 2016, Swedish Hill celebrated their 30th Anniversary of producing quality wines in the Finger Lakes. The winery's story actually began 48 years ago in 1969 when the Peterson family planted their first vines in order to sell grapes to other local wineries. Then in 1985 the first grapes were crushed for Swedish Hill, producing 1,200 cases.

Now in business for three generations, Swedish Hill is proud to produce some of the most award-winning wines in the region. Amongst their accolades they are most honored to have received 3 "Governor's Cups" (the highest award given to a New York State wine) in 1994, 2008, and 2010.

The winery continues to rack in top honors year after year at international wine competitions across the country. In 2015 the winery won 65 gold medals for 22 different wines, including eight "Best of" category awards and "Winery of the Year" for the Eastern United States at two acclaimed California competitions, the Winemaker Challenge and the Critics Challenge. These honors have given Swedish Hill a total of five "Winery of the Year" awards in the past four years including the 2013 & 2014 New York State Fair competitions and the 2012 Riverside International. These awards are attestation of Swedish Hill's dedication to consistently produce award-winning Finger Lakes wines.

Swedish Hill, Cayuga White, Cayuga Lake
Crisp and semi-dry with luscious floral and apple aromas, this wine is great with poultry and ham. The Cayuga White grape was developed especially for the Finger Lakes Region by Cornell University at the NYS Agricultural Experiment Station in Geneva, NY.
---
Swedish Hill, Cabernet Franc-Lemberger, Cayuga Lake
This blend of Cabernet Franc and Lemberger brings together two of the Finger Lakes most promising reds. The richness and tannin structure of the Cabernet Franc is complimented by the berry fruits and black pepper of the Lemberger. The result is a round and rich dry red with a lovely finish.