July kicks off with a bang with Glen Ellyn's much anticipated annual Fourth of July festivities but continues strong all month long! We hope that you will make it out to enjoy the finest in Jazz music at the first ever Jazz Up Glen Ellyn.
And don't miss the Sidewalk Sale, the sale that many consider to be the best of the year!
This summer, our Kid's Camps have been so popular that we have added new sessions for all ages. While the kitchen will be happily abuzz with little ones, there are also several fabulously fresh classes for the adults!
Marché has introduced a superb selection of picnic boxes to-go; enjoying a picnic alfresco or concert under the stars has never been easier or more delicious.
And don't miss a special Q&A with Dana, our fabulous retail manager and tabletop guru!
Celebrate Liberty with Glen Ellyn's Fourth of July festivities! The fun begins on Saturday with spills and chills at the annual Lake Ellyn Cardboard Regatta and great food at the first Food Truck Picnic in the Park - a fundraiser for the 4th celebration. On Monday, enjoy a full day of activities, including the Freedom Four ® Four-Mile Run, the 4th of July Parade, and the Grand Fireworks display. Marcel's and Marché will be closed on Monday, July 4th.


Main Street Glen Ellyn will welcome you and your picnic basket, wine, chairs and friends to enjoy a day of the finest in Jazz music. Nine amazing Jazz ensembles will play continuously as you arrange your picnic spot, pour a glass of wine, stretch your legs and explore the many downtown shops and restaurants open for the event. Don't forget to pop into either Marcel's or Marché for a delicious variety of cheese,

charcuterie, snacks and beverages to complete your evening.

Marcel's and Marché will be open until 10 pm.

It's time for the best sale of the year in downtown Glen Ellyn! Don't miss this once-a-year chance to save big and support your local stores all at the same time. Starting on Thursday, July 21st at 9 am, Main Street will be closed so that all stores can display their best deals and will feature live music and dance performances. Presented by the Glen Ellyn Chamber of Commerce and the Alliance of Downtown Glen Ellyn. Remember to shop where your heart is!

Wherever your summer outings take you – outdoor concert, park or patio, plane, train or automobile – Marché has delicious, convenient picnic boxes befitting an alfresco feast. Each box serves two and is packed with artisan cheeses, accoutrements, a little something sweet and includes flatware, plates and napkins.

French Picnic - Fromage à Trois - Brie Chatelain, Bucheron Chèvre and Ossau-Iraty - Pig+Fig Paté, Duck Rillettes, Cornichons, Mustard, Olive Tapenade Provençal, Baguette and Goat Milk Caramels.

Spanish Picnic -Tres Quesos Españoles Populares – Majorero, Mahon and Manchego cheeses – sliced Jamón Serrano and spicy Chorizo, Piquillo and Pipparas Peppers, Marcona Almonds, Baguette and a Blanxart Spanish Chocolate Bar.

American Picnic - Our coast-to-coast selection of three artisan cheeses – Humboldt Fog (CA), Harvest Moon (NY) and Pleasant Ridge Reserve (WI) – fresh seasonal fruit, Marcona Almonds, Mixed Olives, Baguette and 2 mini Chocolate Twist Bars.

Order online or give us a ring at 630.790.8890
---
The summer camps for kids filled up so quickly we decided to add new sessions!
Sign up for all days or cherry-pick your classes.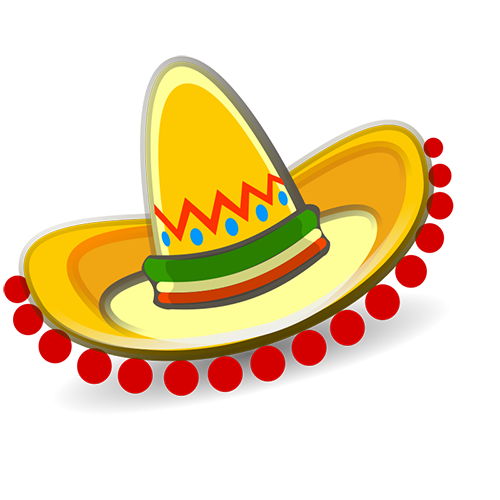 Monday, July 11th - Thursday, July 14th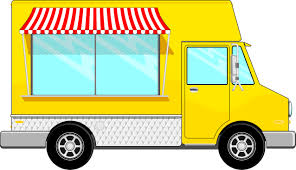 Monday, July 18th - Thursday, July 21st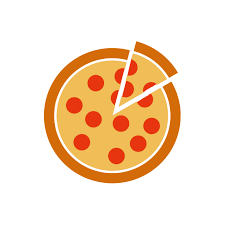 Monday, July 25th - Wednesday, July 27th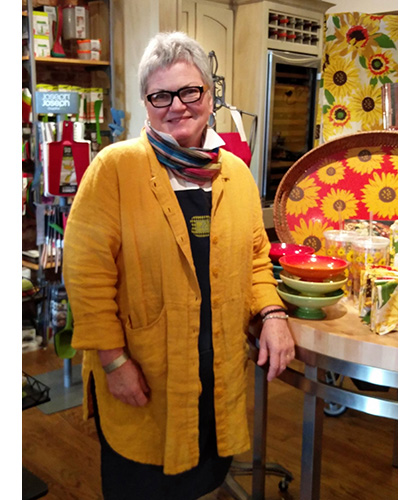 Favorite Summer Activity: Gardening, gardening and then a little gardening!
West Suburban Gem: Seriously?? Marcel's!!
Go-to App: English cukes, sliced about 1/2 " thick and mounded on a Himalayan salt block. Let them rest a minute and when they start to "puddle" turn them. Serve immediately and repeat! They're out of this world!
Favorite Books: I love Wally Lamb and John Irving. Also, I've never met a cookbook that I didn't like!
Favorite Travel Destination: I'm not a fan of flying so Napa now and then is as far as I've made it! But I do love it out there!
3 ingredients always in my fridge: Fresh lemon juice, Dijon, nonfat Greek yogurt and the Fig & Pig paté from Marché. That's four!
Favorite Aspect of Working at Marcel's: Talking recipes and entertaining with my customers and coworkers. Everyone who works at Marcel's has a love of food and entertaining. We never get bored with each other!
Favorite Restaurant: In the city, it's Publican. At home in Wheaton, GIA MIA is consistently fabulous.
Best Entertaining Tip: Prep, prep and then prep! I always try and choose a menu that allows me to do almost everything the day before. It's crucial that I enjoy my own parties!
Go-To Hostess Gift: Colleen's Better Than Breadsticks in a cute glass for serving.
Favorite Quick Summer Meal: Farro with grilled or roasted veggies. It's a great way to use up your CSA produce!
We have just stocked our shelves with amazing products
that will make this summer your most flavorful ever!
Livia's Seasoned Salt

"Good on Everything You Salt and Pepper!"




A magical blend of three ingredients - Kosher Salt, Black Pepper and Garlic Salt.

Rumi Spice Saffron

A team of U.S. Military Veterans is cultivating peace & teaming with Afghan farmers to source the world's most coveted spice - Afghan Saffron.

J.Q. Dickinson Salts




All natural salts hand harvested by a seventh generation salt-making family on their 200 year old farm in West Virginia.

Brilliantly clean, artisinal salt from an ancient ocean trapped below the Appalachian Mountains.
Friday, July 8th 6:30 - 9 pm

Baja California is bordered by the Pacific and the Sea of Cortes and divided into two states, Baja Sur & Baja Norte and it's a land of culinary delights from land and sea. A lesson in culinary contrasts, Baja's food scene runs hip and trendy parallel with traditional Mexican fare. But one thing remains constant; from low rent street-side taco stands to the swankiest seaside five stars, Baja ensures you can eat like a king.

Jamaica (Hibiscus) Margaritas

Shredded Beef (Machaca) Mini Tostadas

Baja Style Steamed Clams (Almejas Brujas)

Mango and Coconut Paletas (Creamy popsicles)

CLEAN EATING

Tuesday, July 12th 6:30 - 9 pm

You've heard the phrase from friends, seen it in print, but just what is clean eating? Clean Eating is not a diet, it's a happy and healthy lifestyle showcasing fresh, unprocessed foods that are seasonal and nutrient dense. Good health and proper nutrition including eating whole foods, eating smaller meals more often, eating well balanced meals and cooking from scratch. It's not hard to eat clean; all it takes is a little preparation. Your body will love you for it!

On the menu:

Cumin Scented Quinoa with Golden Raisins, Almonds and Roasted Chicken

Seared Salmon with Fennel & Radish Melange

Tangled Zucchini with Lemony Lentils and Sweet Spinach Salad

Saturday, July 30th 6:30 - 9 pm

There's no better summer ritual then sharing the weekend with friends. Whether it's a weekend get-together with the neighbors, or sharing special time with out of town guests, half the fun is cooking and eating alfresco! One part excellent food, one part icy beverages, add good music, mix in great friends, and the result is the perfect recipe for a patio party.

On the menu:

Buffalo Mozzarella with Neat and Messy Slow Roasted Tomatoes

Smoked Salmon and Summer Bean Salad

Hot Sauce Butter Grilled Chicken with Roasted Baby Potatoes and Slow Roasted Shallots

Peach & Blackberry Brown Butter Crumble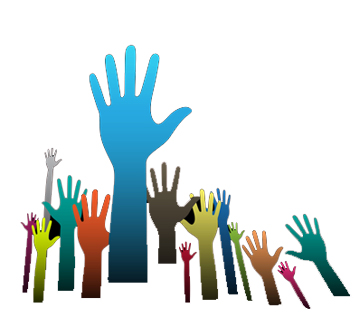 In July we are honored to support the Ed Posh Scholarship Fund Golf Outing on July 15th and the DuPage Mayors and Managers Conference on July 20th.
Cook, Create and Celebrate at Marcel's!
Let us help you plan an exquisite event: company parties, family get-togethers and girl's night out are all fabulous ways to experience the magic of the Marcel's kitchen. Contact us today and we will start crafting the menu, libations and special touches to make the event uniquely yours.
ALSO AT MARCEL'S:

Professional on-site knife sharpening
Exquisite complimentary gift wrapping
Beautiful"gifts to go" all pre-wrapped and perfect for every gift giving occasion!
Personalized wedding registry with expert service

Was this newsletter forwarded to you?

If you would like to be on our email list to get all of the information you need to know about Marcel's,