SATURDAY, APR 9th

(12 - 4 pm):

JULISKA MIX + MATCH EXTRAVAGANZA

Get ready to play! Let's start with the "little white plate" (or your favorite plate) and dress it up by mixing and matching with Juliska's different dinnerware patterns, linens, mats, napkin rings, drinkware and flatware.

Juliska's Rebecca Margolis will show their full line of linens and table accessories, give you entertaining tips and unmatched advice to help you create a unique place setting! Inspiration will be served alongside delicious spring-time hors-d'oeuvres and the kick-off of a very special incentive that will last through Mother's Day on May 8th... Buy 7 of one tableware item and get the 8th free! Throughout this special promotion, your Juliska purchases will enter you into a raffle for a set of Jardin du Monde cocktail plates.

You will also have the opportunity to see how gorgeously the new Puro dinnerware and Carine glasses intermix with their other collections.

Stroll store to store in downtown Glen Ellyn to find the "something new" to embellish your wedding. Begin your adventure at Veiled by Cha Cha and don't forget to stop by Marcel's to let us help you start your dream registry and plan your wedding events.

WEDNESDAY, APR 27th

(4 - 8 pm):

MARKET FRANÇAIS

Say bonjour to an event filled with French food and culture as we celebrate Glen Ellyn's sister city, Le Bouscat! Bring the entire family to enjoy games and prizes for children, wine, beer, food (including fromage from Marché!) & music. This free event is held at the Glen Ellyn Civic Center.

MEET ME AT MARCEL'S - SPRING GARDENS WITH MODERN SPROUT

Meet Me At Marcel's is back with Modern Sprout! Stylishly bring all of the benefits of hydroponic growing to your home with their Herb Garden Kits and start sprouting indoors with their eco friendly Seed Starters. Join Modern Sprout founder and Glen Ellyn native Sarah Burrows for a fun afternoon with treats and herb infused cocktails from 10th Avenue Tea!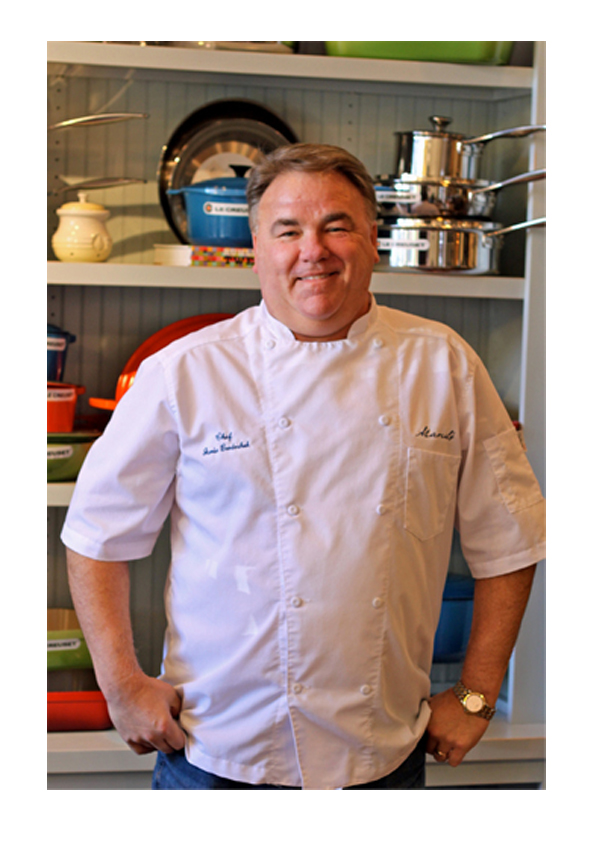 with CHEF JAMIE BORDOSHUK
Three Consecutive Wednesdays: Apr 13, 20 & 27
$200 for all three classes
Join Chef Jamie for our first ever Family Cooking Series! This series will feature a different menu each week and will concentrate on not only preparing a great meal together, but basic cooking equipment, knife skills, menu planning, dividing tasks for efficiency, and cooking once to create multiple meals for the family. Young adults 14-21 years old may attend with an adult for $175 for all 3 sessions. Give us a call at 630.790.8500 to take advantage of that option.
Whether you like your pizza with a thick or a thin crust, with tons of sauce or no tomato at all, this class will give you a repertoire that will make any nonna proud.

Basic Homemade Pizza Dough and Pizza Sauce

Chicago Style Deep Dish Butter Crust Pizza

Italian Chopped Salad with Creamy Italian Dressing

SESSION II: MEXICAN FIESTA!

Enjoy the flavors of Mexico with these colorful meal ideas that are great for a midweek or weekend meal. Chef Jamie is taking you on a trip south of the border with no passport required.

Fiesta Chicken and Black Bean-Corn Salsa Salad

Fresh Homemade Salsa and Guacamole

Baked Cinnamon-Sugar Tortilla Chips with Ice Cream

SESSION III:

COOK ONCE, EAT TWICE

Everyone has a busy schedule; it's time to cook smarter, not harder. This class will feature two main proteins that, once cooked, will be shaped into four different meals.

Chicken and Leek Cavatappi

Couscous Salad with Last Night's Roast Beef

Sweet and Sour Leftover Mongolian Beef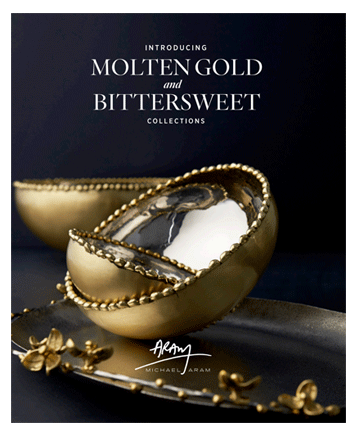 The new collections from Michael Aram are breathtaking and are perfect together.
Molten Gold's classic, timeless shapes are finished with molten brass beads which are individually welded onto the pieces. These pieces will add a luxurious glow to any setting.
The Bittersweet Collection is inspired by the twining perennial vine, native to North America. Its delicate yet powerful stems are accented with tiny clusters of jewel-like pods that open to reveal a berry inside. Interpreted by Aram in metal, these exquisitely detailed vines wrap themselves around the silhouette of each piece within this timeless collection.


Register today for the Nichol's Farm CSA to take advantage of summer and fall's freshest and tastiest produce; truly bring the farm to your table! CSA stands for Community Supported Agriculture and it means that you are buying a share of the crops that are grown on the farm. Every Wednesday, from the first week in June through the last week in October, Nichols Farm delivers a box for each shareholder directly to Marcel's chock full of just-picked vegetables and fruit. Additionally, you will receive weekly emails from both Marcel's chefs and CSA meal planning service Local Thyme sharing delicious recipes and storage tips for the contents of your box. Nichols Farm serves some of the finest restaurants in Chicago including Perennial Virant, The Publican, Spiaggia, Frontera Grill, Girl and the Goat and many more.
Thurs, Apr 7th 6:30 - 9 pm

Asian cuisine is comforting, flavorful, and often simple to prepare. So next time you have friends over, why order in for Chinese, Korean, Thai, or Japanese, when you can create a fabulous Asian meal that's fresh, uncomplicated, and creative? Here's the perfect menu for exploring new Asian flavors and techniques.

On the menu:

Edamame Dip with Veggie Chips

Traditional Gyoza with Spicy Dipping Sauce

Malaysian Laksa with Shrimp (Yellow curry base stew with rice noodles, Asian vegetables, shrimp and egg)

Sweet Milk Ice Cream with Macerated Fruits

Friday, April 8th 11 am - 1:30 pm

Acquaint yourself with some of the most fragrant and distinct dishes of this country's rich and varied cuisine, emphasizing a bevy of toasted spices. You'll learn all about the vegetables and other featured ingredients, with a range of geographic and climatic origins, from hearty masalas to spicy curries to cooling raitas.

On the menu:

Raw Mango and Papaya Salad

Aloo Tiki (Crisp Potato Cakes)

Coconut Ladoos (Coconut/Almond Sweets)

Wed, April 13th 12:30 - 2 pm

Tapping maple trees, exuding their sap, and evaporating much of the water yields the luscious, thick elixir known as maple syrup. Over pancakes and waffles is just the beginning for this golden sweet syrup. Maple syrup brings a nuance to dishes, appetizers, entrees, and dessert that you can never achieve from white sugar.

On the menu:

Bruschetta with Ricotta and Maple Roasted Rhubarb

Maple Glazed Pork Medallions with Apples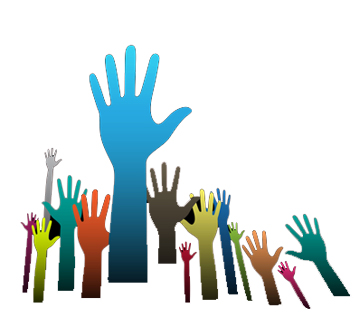 Supporting charitable organizations is how we are nurturing our community. Here are some of the great causes we are supporting this month:
April 14 CommunityHealth Celebration of Care Gala
April 15-16 Wheaton Warrenville South High School Show Choir Show Silent Auction
April 16 Washington Elementary PTA Trivia Night
April 22 Avery Coonley School Auction
April 23 Family Shelter Service "Oh, What A Night" 40th Anniversary Celebration
Professional on-site knife sharpening

Exquisite complimentary gift wrapping

Beautiful"gifts to go" all pre-wrapped and perfect

for every gift giving occasion!

Plan your next event at Marcel's -- call us for details

Was this newsletter forwarded to you?

If you would like to be on our email list to get all of the information you need to know about Marcel's,