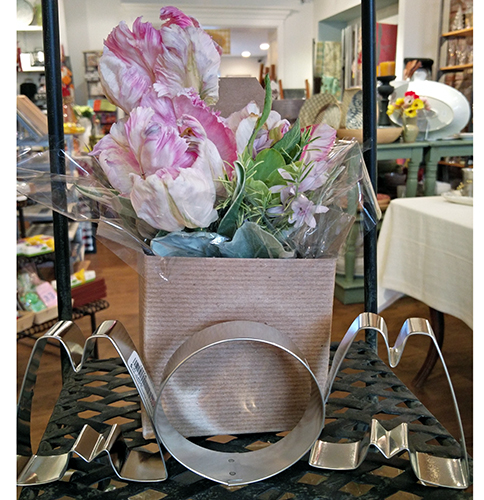 Enjoy quality time with Mom touring the homes on Glen Ellyn's annual Housewalk, sign up for a cooking class together and check out our fresh picks for a special Mother's Day gift. If you want to be sure to get a Tussie Mussie (or two or three) for Mother's Day, give us a call at 630-790-8500 by Wednesday, May 4th to place your order.
May is also the month to pay tribute to your teachers - go to the top of the class with our A+ gift selections. Mid-month, keep your eyes out for alfresco dining at Marché! And acquaint yourself with a lovely addition to our retail team, Julie Busteed.
Tour five distinctive homes from 10 am - 2 pm & 5 pm - 9pm at the 32nd Glen Ellyn Infant Welfare's Annual Housewalk! Be inspired by beautiful interiors, including stunning tables designed by Marcel's own Dana Williams and Anne Farnum. Tickets are available for $35 at Marcel's and benefit local children in need. Visit www.glenellyinfantwelfare.org for more details.

Gather the family and celebrate all that Glen Ellyn has to offer during 4 days and nights of satisfying food, excellent music and bunches of fun! A full line-up of live acts, food and beverages from your favorite Glen Ellyn restaurants, and the Village Fair Carnival will fill your weekend with fun for all. Admission is free!

OUTDOOR SEATING AT MARCHÉ!

A little slice of "Paris in the Springtime" is arriving soon in Glen Ellyn. Keep an eye out for our sidewalk seating mid to late May. Enjoy dining alfresco with a cheese plate and glass of wine for a leisurely lunch or casual dinner.
Gorgeously scented soy wax candles from

Hudson New York. - Dana

Le Creuset Tea Cup, Felt Coaster, Harney & Sons Tea.

Tuck in a few tulips. - Julie
| | |
| --- | --- |
| An assortment of Juliska's Jardins du Monde accent plates and bowls. - Kelly M. | A fun pick for Mom's brunch - Floral Placemats (also comes in a Table Runner) with Colored Pencils. - Amy |
Don't forget about our special Mother's Day promotions that run through the 8th!
$50 OFF

all Vitamix
Machines
20% OFF

all Nespresso Machines
5" Wüsthof Santoku

$59.99
Juliska Place Setting Completion (Buy 7, get the 8th free)
Visa Gift Card

with purchase of Kitchen Aid Mixer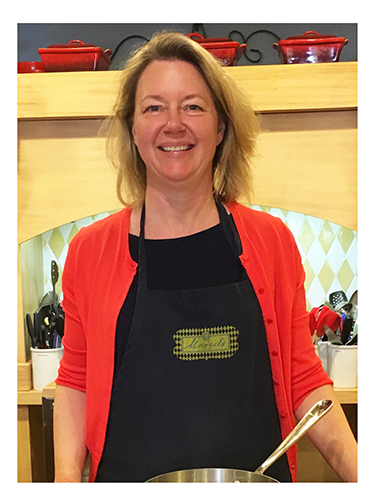 If you have popped into the store recently, we hope that you have had the pleasure of meeting the newest addition to our retail team, Julie Busteed! A longtime customer of Marcel's, Julie crossed over to the other side of the register this past October. She has been married to her husband Todd for 27 years and they love sharing their home with a delightful Wheaten Terrier named Bob. A passionate home cook, she serves her creations at frequent dinner parties for her friends. Julie also stays active with her church and a charitable organization that helps exploited women.
Favorite Spring Activity: Bike rides on the prairie path
West Suburban Gem: Hugo's Frog Bar in Naperville
Go-to Appetizer for Entertaining: Avocado, cucumber and fennel salsa with chips
Favorite Aspect of Working at Marcel's: It's a happy place…a beautiful store with wonderful people (co-workers and customers)
3 Items Always in Fridge: Cream for my coffee, butter, and cheese!
Favorite Travel Destination: It's hard to choose, but Paris in the springtime is good!
Best Entertaining Tip: Get as much done ahead of time so you can enjoy your guests.
Treat your favorite teacher to one of our fabulous Invisible Chef breakfast mixes paired with Honeycomb or Jam. Extra credit - wrap in a cheery kitchen towel!

What every teacher needs - a Desktop Bell!

A cute & kitschy gift paired with a Report Card towel.

Be the apple of your teacher's eye when you gift a Fluf Lunch Tote with an insulated thermos tucked inside.
CINCO DE MAYO CLASSES

Tuesday, May 3rd 6:30 - 9:00 pm

Mexican cuisine conjures up images of beef fajitas, chili and chicken tacos, but this cuisine also has big, fresh, seasonal fruits and vegetables at the heart of many traditional offerings. Prepare for your meatless celebration a couple days early with fresh squeezed citrus, spiced soup, roasted peppers and potatoes, sweet bananas and more.

Thursday, May 5th 6:30 - 9:00 pm

Bring your best amigos and join Chef Paul for an evening of sipping and sampling festive cocktails, small plates and mingling among friends both known and new.

BREAKFAST FOR MOM

Saturday, May 7th 11 am - 1 pm

Get ready to prepare breakfast for Mom on her special day. Chef Cherise will help you whip up a special meal that you can recreate at home to make Mother's Day (or any day) truly a special morning for your mom on her special day.

On the menu:

Vegetable and Gruyere Frittata

Stuffed French Toast Triangles with Cinnamon Butter and Strawberry Spice Compote

FARM TO FORK CLASSES

Wed, May 11th 12:30 - 2 pm

Nature's seasonal stars are popping up into your local markets, making pulling together a fresh spring meal that combines simplicity, satisfaction, and fresh ingredients a breeze. Start with a high-quality protein, pair it with colorful greens, fruits and vegetables and the result is delicious!

Friday, May 13th 11 am - 1 pm

Spring peas, early radishes, knob onions, tender baby asparagus; nothing beats spring in Illinois! Chef Cherise has a bushel full of fresh picked flavor to build a tasty array of dishes that satisfying for lunch, dinner, or as a side to a main dish.
Free Demos - Tuesdays 11 am - 2 pm
May demos feature recipes from an assortment of favorite cookbooks. Remember that our demos are always free, include a sample and a printed recipe to take home!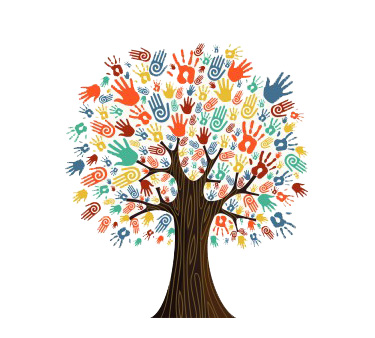 In May, Marcel's is proud to support the Wheaton Montessori Silent Auction, NAMI DuPage Shine a Light Gala and the Briar Glen Elementary 3K Bulldog Run.
Cook, Create and Celebrate at Marcel's!
Let us help you plan an exquisite event: company parties, family get-togethers and girl's night out are all fabulous ways to experience the magic of the Marcel's kitchen. Contact us today and we will start crafting the menu, libations and special touches to make the event uniquely yours.
Professional on-site knife sharpening

Exquisite complimentary gift wrapping

Beautiful"gifts to go" all pre-wrapped and perfect

for every gift giving occasion!

Plan your next event at Marcel's -- call us for details

Was this newsletter forwarded to you?

If you would like to be on our email list to get all of the information you need to know about Marcel's,