Stop by this Saturday for our Garnier-Thiebaut trunk show, maker of fine French linens. Be inspired by the beautiful fall and holiday patterns that are sure to make a statement this season, and take advantage of the 20% off sale for all in stock and special orders on this day only; all orders will arrive in time for your Thanksgiving table.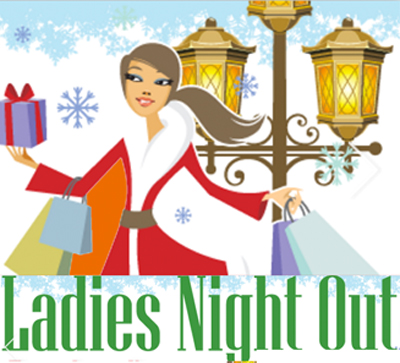 Gather your girlfriends and kick-off your holiday shopping in style at over 20 Glen Ellyn boutiques. Stop by Marcel's for beautiful gifts for the kitchen, home, table and pantry. Be the first to see all that's new for the holidays at Marcel's and receive a special Gift With Purchase (while supplies last). The evening will be overflowing with music, cocktails and appetizers from Chef Kelly! Tickets available in advance at Enchantments, Jayne, Papier Girl, and online.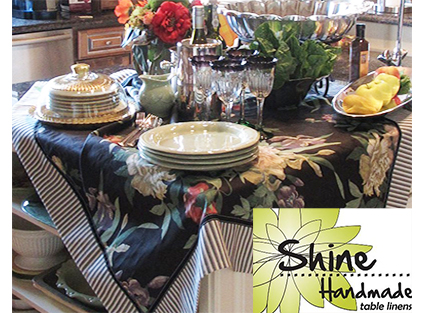 SAT, NOV 18th (11 am - 4 pm): SHINE HANDMADE TRUNK SHOW
Join us for an afternoon with Janet Catlow, talented designer behind Shine Handmade table toppers and runners. Uniquely beautiful fabric combinations, expert craftsmanship and small-scale local production make Shine linens simply spectacular! Enjoy 20% OFF all designs the day of the trunk show!
Inspired by the vast honey selection available behind the Honey Bar at Asheville Bee Charmer in Asheville, NC, chef Carrie Schloss of Wilmette has created The Asheville Bee Charmer Cookbook, a collection featuring 130 recipes, 20 honey varietals, and 8 special Bee Charmer blends. Writing with the home cook in mind, Carrie packs complex, surprising flavors into recipes written in clear, accessible prose, and accompanied by beautiful full-color photography throughout.
Join Carrie at Marcel's for a demonstration and tasting followed by a book signing. $5 of the registration fee is good towards the purchase of the book at either Marcel's or The Bookstore. Register online or call (630) 790-8500 to reserve your spot.
Kick off the holiday season by joining the Glen Ellyn Chamber of Commerce at the annual Holiday Walk! The downtown comes alive with thousands of villagers awaiting the arrival of Santa and the lighting of the Christmas tree at this treasured Glen Ellyn tradition. Join Santa at 6 pm at the corner of Main and Crescent to watch him light the tree. Afterwards, join us at Marcel's for Chef Kelly's mini grilled cheese sandwiches, roasted tomato soup, hot mulled cider and an assortment of homemade cookies. Both Marcel's + Marché will be open until 9 pm.
Keep watch via emails and Facebook for Black Friday specials!

GIVE GIFTS OF GOOD TASTE
This season, give the gift of good taste with a Marcel's Holiday Gift Box. All three boxes available in regular and deluxe sizes. Order online or call (630) 790-8500 to place your order. Get your order in by November 30th and receive 10% OFF! Use Promo Code GIFTBOX10 when ordering online.
For the Family

A gift not just for the kids but for mom, dad, grandma, or grandpa. Our For The Family gift box has something special for everyone, taking you from breakfast to dinner, with snacks in between.

Ready to be shared with a team of three or ten, our For The Team gift box is filled with snacks and sweets any group of colleagues would sneak into the break room to munch on.

The perfect gift for the gourmand in your life, this box says more than happy holidays. It's personal, thoughtful, and filled with artisan made goodies and specialty ingredients any home cook or aspiring chef would relish.
Add a bottle of wine to any box. Ask us for our selections. Buy local, ship anywhere!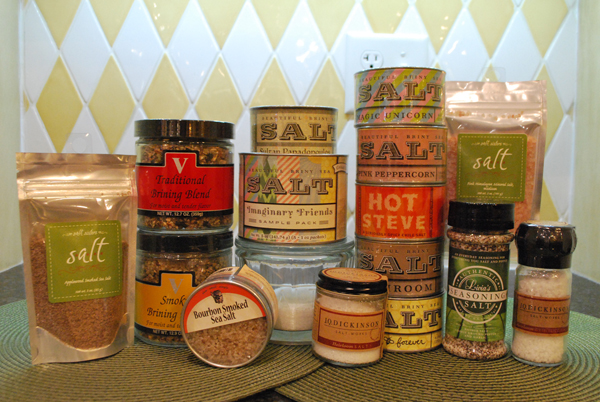 There's no better time to try brining than for Thanksgiving. All month long, pick up any two or more salts, including flavored, ready-to-go brines, or spices and receive 20% off. Stock up on your favorite blends or try a new salt combination from Beautiful Briny Sea. There's more to salt than simply iodized or Kosher.
Place Setting
Completion Event

November 20th - December 24th

Purchase 7 pieces of dinnerware, glassware or flatware and receive the 8th, to complete the set, with our compliments. Take advantage of this promotion to explore Juliska's romantic collections inspired by centuries of European design. Come in to browse our selections!
MID DAY CLASSES

Wednesday, Nov 15th 11:30 - 1 pm $50

Escape the hustle and bustle with a delicious lunch, and learn the basics of wine tasting, as Chef Robin walks you through the wine label and the wine we'll be pouring. Savor a delicious lunch meant to be lingered, shared with great friends, and enjoyed.

Thursday, Nov 16th 10:30 am - 12 pm $50

Treat yourself and those around your table to a leisurely brunch, that marvelous culinary invention that combines breakfast and lunch. We'll manage the menu, break it down into make ahead customizable dishes that will look like you spent all day preparing them. Brunch bundles two meals in one and caters to the savory and sweet with everything from breakfast eggs to creamy dessert all in one meal. The result will be delicious, effortless entertaining!

FOR THE KIDS

Saturday, Nov 11th 11 am - 12:30 pm $40

Add your spin to the holiday table this year with Italian dishes that fit perfectly into the Thanksgiving menu. Pasta, risotto, and traditional Italian desserts fit right in next to the turkey and the stuffing.

Saturday, Nov 11th 2 - 3:30 pm $45

Thanksgiving as we know it in Italy would be the harvest celebrations held throughout the fall. However, Italians who have immigrated to North America have embraced Thanksgiving, and every family of Italian heritage has their own unique traditions to celebrate this North American holiday. Chef Jamie is whipping up a few Italian dishes designed with a twist to this holiday meal.
SOUL WARMING SOUPS

(HANDS ON)
Wednesday, Nov 15th 6:30 - 9 pm $80
Soul warming, hearty, budget friendly and with recipes yielding multiple bowls for sharing, soup says grab a bowl and stay awhile. Nourish yourself with a ladle full of these dishes guaranteed to cure colds, mend broken hearts and erase bad days.
On the menu: Chilled Beet & Buttermilk Soup, French Onion Gratin, Portuguese Bean & Sausage Soup, Roasted Poblano Soup with Pepitas, and French Apple Tart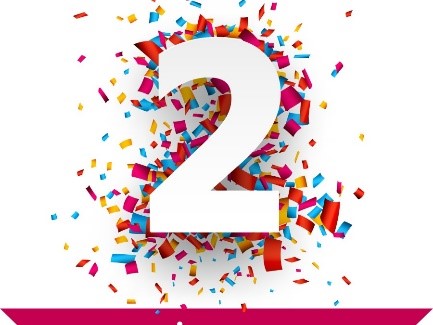 Marché turns TWO on Sunday, November 5th!
Cook, Create and Celebrate at Our Place or Yours!
Whether in Marcel's kitchen, or your own home or off-site location, Marcel's and Maison are here to help you plan an exquisite event: company parties, team building events, family get-togethers, special occasion dinners, casual gatherings, girl's night out; all are fabulous ways to explore firsthand the magic of the Marcel's experience. Contact us today and we will start crafting the menu, libations and special touches to make the event uniquely yours. Call (630) 790-8500 to book your next event with us.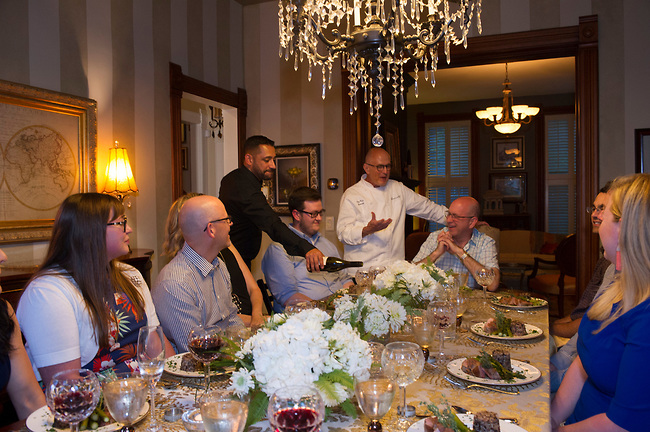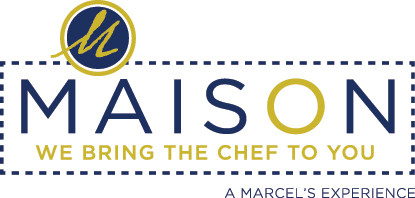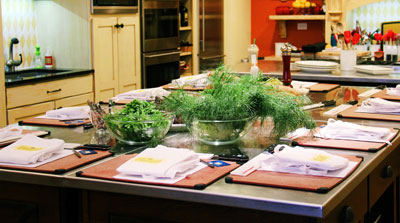 ALSO AT MARCEL'S:

Professional on-site knife sharpening
Exquisite complimentary gift wrapping
Beautiful"gifts to go" all pre-wrapped and perfect for every gift giving occasion!
Personalized wedding registry with expert service

Was this newsletter forwarded to you?

If you would like to be on our email list to get all of the information you need to know about Marcel's,