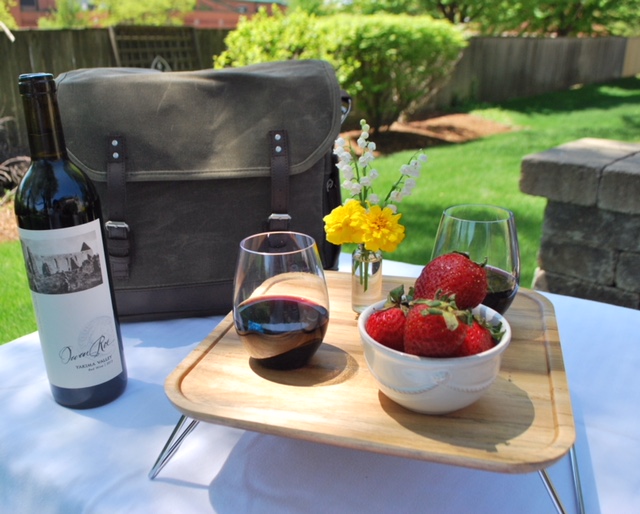 Summer is here and school is out, which means lazy summer days give way to impromptu fun in the sun or relaxing evenings around the fire pit. At Marcel's, we believe summertime is the perfect opportunity for those casual backyard get-togethers in the neighborhood, park, or lake house. And we have the perfect accessories to help those gatherings be special. With picnic baskets from PicnicTime to the Juliska Al Fresco Melamine collection or new linens from Couleur, we know how to make summertime entertaining easy and carefree.
Father's Day is June 17th and what better way to make dad feel special than with a spice blend that the kids make just for him. Or stock up on your own special spices and rubs with our June Food Promotion.
June is filled with fun summertime activities from Wines and Finds to the Farmer's Market, remember to take advantage of all that summer in Glen Ellyn has to offer.
And don't forget our kitchen is always bustling with activity all summer long. Take a look at some of this month's fabulous classes and grab a friend or two for a fun afternoon or evening out!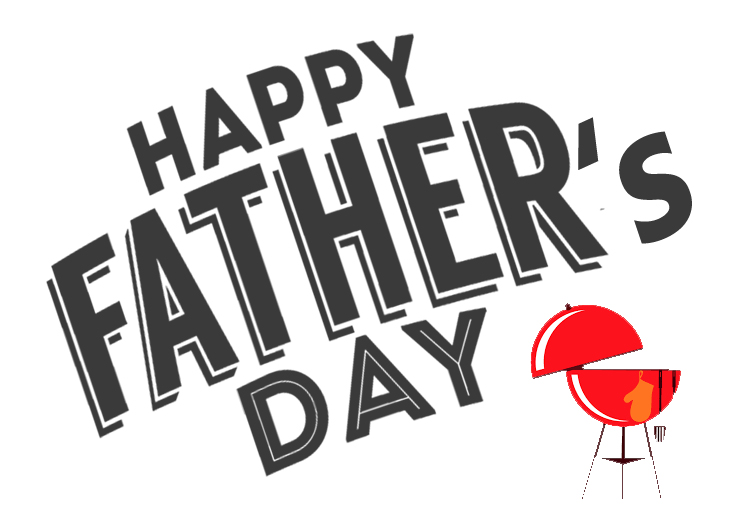 Stop in Saturday, June 16th anytime from 11 am to 2 pm for a drop-in Dad's day activity the kids (ages 4-12) can enjoy and gift dad for Father's Day. We will be spicing up Dad's day with a specialty spice rub the kids will make on site and package in a sturdy, functional glass Weck jar with lid. Kids can personalize a card to attach to the spice jar. Each assembled spice jar is $8 each or 2 for $15. Be sure to drop in on the 16th so you can spice up dad with something he'll be sure to enjoy!
MARCHÉ @ THE GLEN ELLYN FARMER'S MARKET
Starting this Sunday, Marché will be at the Glen Ellyn French Market every week at the Main St. Train Station South parking lot (between Main St. and Forest Ave.) Stop by for a delicious selection of cheese, baguettes, and accompaniments from Marché along with locally grown produce, fresh flowers, and baked goods from many other vendors. New this season just for the farmer's market, handmade quiche from Marché. Stop by and try one of our delicious breakfast quiches perfect for a Sunday morning or afternoon.
Che Figata in Naperville's CityGate Centre brings "Italy to Table" to the western suburbs. The Italian concept is rooted in a deep passion for the cuisine and authenticity of the culture, offering an honest, yet unique dining experience in Naperville. Helmed by Chef Mark Grimes, Che Figata's menu showcases a modern take on regional Italian classics while championing seasonal, quality ingredients and robust flavors in simple preparations. Join founder and executive chef Mark Grimes in the Marcel's kitchen as he prepares some of Che Figata's specialties paired with specially selected wine, giving you the behind the scenes scoop on Naperville's newest culinary destination. Register today!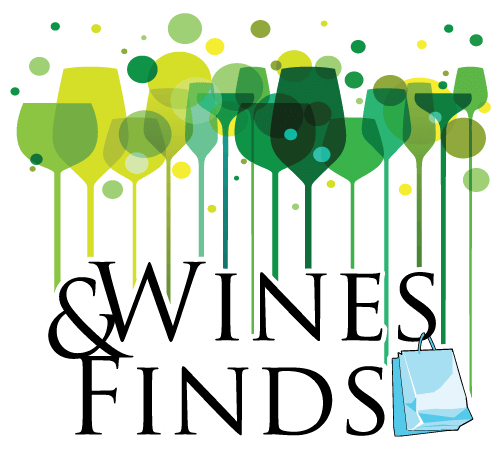 Taste, Explore & Celebrate! Glen Ellyn hosts its annual Wines & Finds, a unique shopping and wine tasting experience. Receive two samples of wine to taste in every location on your map while you shop in some of Glen Ellyn's amazing downtown stores. Tickets are $30 in advance and can be purchased by visiting the Alliance of Downtown Glen Ellyn or $35 at the door.
JUNE 1ST THROUGH 30TH
Purchase 7 pieces of dinnerware, glassware or flatware and receive the 8th, to complete the set, with our compliments. Take advantage of this promotion to explore Juliska's romantic collections inspired by centuries of European design, including their Al Fresco melamine collection that is perfect for outdoor entertaining!
JUNE 22ND & 23RD 10 am - 5 pm
Join us for the Couleur Nature and Caravan Home Décor Trunk Show. Keillan Mullin, of Couleur, will be here with new linens, tablecloths and fabulous kitchenwares. All items will be 20% off during the trunk show, including special orders. These colorful linens are made from high quality materials that reflect the most amazing vintage look.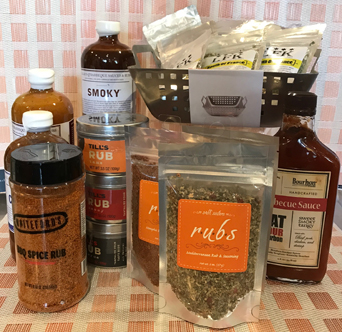 Purchase any two or more rubs, bbq sauces, or spice blends and receive 20% off. It's the perfect time to try something new for the summer bbq and grilling season!
Tuesday, June 19th 7 - 8:30 pm

Chef Kelly Sears

$45 (demo)

Menu: Shaved Radish with Mixed Herb Butter Schmear on Grilled Toasts, Early Summer Frittata, Grilled Zucchini with Tomato & Ricotta Pesto, and Warm Blueberry Brown Betty

AL FRESCO: SPANISH PINCHOS

Sunday, June 24th Noon - 2:30 pm

Menu: Ham and Cheese Bocadillos, Piquillo Pepper Confit with Goat Cheese, Shrimp and Jamon Brochette, and Pincho de Tortilla (Spanish Omelette), and Magdalenas (Spanish Lemon Cakes)

Friday, June 29th 6:30 - 9:00 pm

On the menu: Edamame and Herb Salad with Lemon, Pan Roasted Pork Tenderloin with Tomatillo- Apple Sauce, Creamy Polenta with Cotija, and Butter-Sugar Crepes with Seasonal Berries

PRIVATE EVENTS
Cook, Create and Celebrate at Our Place or Yours!
Whether in Marcel's kitchen, your own home, or off-site location, Marcel's and Maison are here to help you plan an exquisite event: company parties, team building events, family get-togethers, special occasion dinners, casual gatherings, girl's night out, are all fabulous ways to explore firsthand the magic of the Marcel's experience. Contact us today and we will start crafting the menu, libations and special touches to make the event uniquely yours. Call (630) 790-8500 to book your next event with us. And check out our newly launched website for Maison!
Cook, Create and Celebrate at Marcel's!
Let us help you plan an exquisite event: company parties, family get-togethers and girl's night out are all fabulous ways to experience the magic of the Marcel's kitchen. Contact us today and we will start crafting the menu, libations and special touches to make the event uniquely yours.
Professional on-site knife sharpening

Exquisite complimentary gift wrapping

Beautiful"gifts to go" all pre-wrapped and perfect

for every gift giving occasion!

Plan your next event at Marcel's -- call us for details

Was this newsletter forwarded to you?

If you would like to be on our email list to get all of the information you need to know about Marcel's,