We are thrilled to welcome back cookbook author and journalist Anupy Singla to the Marcel's kitchen. Anupy is fast becoming one of the country's foremost authorities on Indian food and cooking. She is the author of three books, all filled with recipes that are authentic with a healthier, lighter, and even vegan and gluten free twist. Anupy's approach is Indian food from an American point of view - the essence of her company name, Indian as Apple Pie. This class focuses on Biryani. It's the classic one-pot meal and perfect comfort food in October as we head into winter. Loads of spicy inspiration, Anupy style!

HALLOWEEN CLASSES & FESTIVITIES

Unleash your little ghouls and goblins in the kitchen! Kids of all ages can whip up dishes that are spooky, kooky and full of fall flavors in our classes leading up to Halloween!

And don't forget to join the spooktacular Glen Ellyn Halloween Parade for children and parents on the 29th, sponsored by the Glen Ellyn Chamber of Commerce. Parade steps off at 10:00 am from Prairie Path Park. Then trick or treat at participating merchants up and down the streets of downtown Glen Ellyn until 1:00 pm.
AT THE STORE

It's time to turn a new leaf and decorate your homes and tables to celebrate the chill in the air and the vibrant colors of fall. We've had fun unpacking oodles of new fall items that will add touches of elegance and whimsy!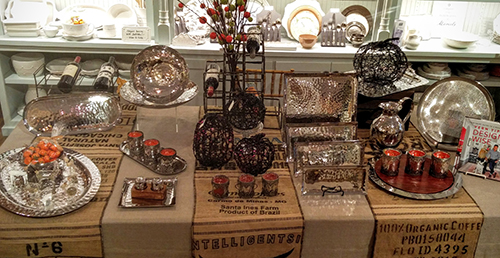 A gorgeous table created by Dana featuring the beautiful Mary Jurek serving pieces (a stunning gift!) and Juju burlap coffee sack runners.

The colors in the fall collection from Terrafirma intermix gorgeously with both the Juliska Forest Walk pieces and the Mauviel copper cookware.
We are excited about this new-to-Marcel's line of housewares! Fearlessly mix and match all the patterns in the tableware collection. And don't forget about the pooch - canisters for biscuits, food and water bowls.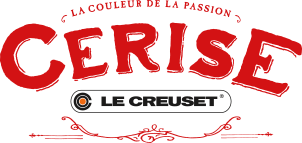 Le Creuset's bold red embodies the legendary passion, confidence and vitality of France.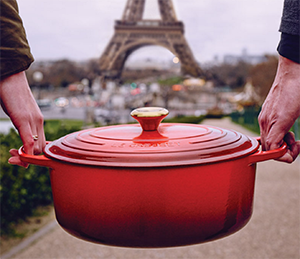 When the best-selling hue was introduced decades ago in France, the master enamelers who crafted the now-iconic shade of red called it Cerise (suh-rees). Years later, when the color arrived stateside, the color was translated to Cherry, which – although a literal translation – never quite captured the passion of its authentic French name. The cookware will remain the vibrant, stunning red that you've always loved - just with a new (old) name.
Among the first classes to fill up each fall are Chef Kelly's Fall Soup offerings. This year, Soul Warming Soups has two sessions:
Here is a well-loved recipe from her class a few years back.
A bowl of comfort on a chilly fall night!
Sweet Potato & Chicken Chowder
1

red bell pepper

1

jalapeno pepper

2 tablespoons

olive oil

1-1/2 pounds

boneless

skinless chicken breasts, medium dice

1 large

onion,

medium dice

1 large

sweet potato,

medium dice

3 tablespoons

flour

2 teaspoons

cumin

1 teaspoon

chili powder

1 teaspoon

smoked paprika

1 teaspoon

oregano

1 teaspoon

salt

1 teaspoon

pepper

3 cups

chicken stock

1 cup

heavy cream

Roast the bell and jalapeño peppers until blistered and charred. Cool in plastic to loosen the skin. Peel the skin from the peppers and purée in a food processor. Set aside.

In a large Dutch oven over medium-high heat, add the chicken pieces, cooking until just browned but not cooked through. Remove the chicken and keep warm.

To the Dutch oven, add the onions and sweet potatoes; sauté for about 5 minutes. Add the flour, cumin, chili powder, oregano, salt and pepper and cook for about 3 minutes. Add the pepper purée and the chicken stock. Bring to a boil and then reduct to low and simmer.

Before serving, gently stir in heavy cream.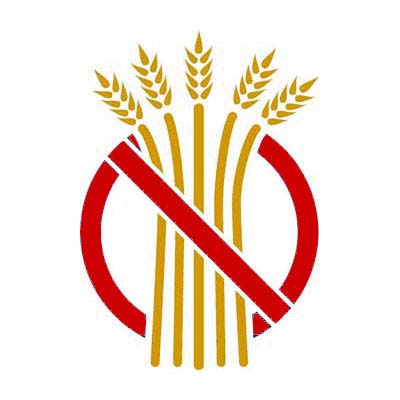 Hold the Gluten!
Taking advantage of seasonal produce makes eating Gluten Free
much easier and incredibly delicious! This month, we are offering three classes; choose one that fits into your schedule - morning, midday or evening!
MORNING DEMO

Thurs, Oct 13th 9:30 - 11:00 am

What could be easier than shopping for 15 ingredients and producing 7 deliciously easy meals? Lynn is demonstrating three main dish recipes from a packet of seven dishes, all comprised from 15 main ingredients. Each class attendee will receive the "dinner solution" packet for all seven menus and sample dishes of the three made in class.

On the menu:

Black Bean Veggie Burgers with Spicy Yogurt Sauce

Warm Sweet Potato, Lentil and Apple Salad Bowl

Lentil Portobello Tomato 'Risotto'

MIDDAY DEMO

Wed, Oct 12th 12:30 - 2 pm

Fall is harvest season in Sonoma County, and farmers are picking more than just grapes. Squash, pumpkins, apples, chestnuts, potatoes, and more are ready to be harvested. During the autumn months when the vineyard foliage turns from green to gold to red, enjoy Sonoma on a plate.

On the menu:

Caramelized Pears with Prosciutto and Balsamic Reduction

Ricotta and Herb Stuffed Breast of Chicken on Sautéed Chard

Chocolate Merlot Truffles with Toasted Pine Nuts

EVENING HANDS-ON

Cool & Crisp Napa Fall

Thurs, Oct 13th 6:30 - 9 pm

The finest memories begin with a single glass. Fresh, seasonal, and simple preparations are the hallmark of Northern California wine country. This California inspired harvest menu paired with wine selections will have you raising a glass to toast the taste of autumn.

Warm Sauteed Pears with Arugula & Pinot Noir Vinaigrette

Boneless Short Ribs with Zinfandel

Sautéed Brussel Sprouts with Mushroom and Shallot
PRIVATE EVENTS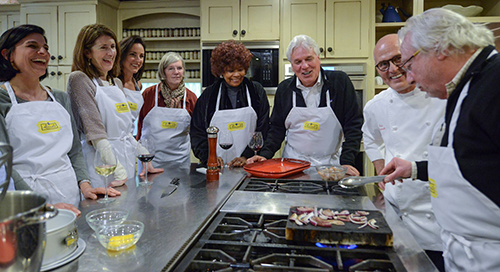 The holidays are approaching; let us help you plan an exquisite event! Company parties, family get-togethers and girl's night out are all fabulous ways to experience the magic of the Marcel's kitchen. Contact us today and we will start crafting the menu, libations and special touches to make the event uniquely yours.
"I can't thank you enough for such a beautiful night of food, family and laughter. Robin, along with the rest of the staff at Marcel's, was so fantastic in every way, giving our group such an amazing experience that we will truly never forget." - Daina Welsh
ALSO AT MARCEL'S:

Professional on-site knife sharpening
Exquisite complimentary gift wrapping
Beautiful"gifts to go" all pre-wrapped and perfect for every gift giving occasion!
Personalized wedding registry with expert service

Was this newsletter forwarded to you?

If you would like to be on our email list to get all of the information you need to know about Marcel's,