SAT, MARCH 4th (noon - 3 pm):

MISS DOTTIE'S POUND CAKES

POP-UP SHOP

It's National Pound Cake Day! Join Tassie Tagarelli, creator of Miss Dottie's Pound Cake, for a super delicious pop-up shop to sample her luscious creations in her signature flavors of vanilla, chocolate cherry, and dark chocolate marble.

Miss Dottie's Poundcakes are made locally with all natural ingredients and ship all over the globe.

The Glen Ellyn Newcomers Club presents the 6th annual Celebration of Tables at Glen Oak Country Club to benefit the Glen Ellyn Food Pantry. Dana and Anne will be styling one of the twenty gorgeous tables! Enjoy a lovely brunch while you relax and enjoy this time to celebrate the art of entertaining at the table. Tickets are $20 prior to the event, $25 at the door and can be purchased at Marcel's.

This collection takes you to the great outdoors where durability meets design. Mix and match the vibrant Oceanica with the Indigo Splatter and Spin melamine plates to add a bit of flair to your al fresco entertaining.

Add a little adventure to your table with the patterns in the Wanderlust collection:

Indigo Sitio Stripe mixes beautifully with the cobalt blue Iberian Journey pieces, inspired by the painted tiles of the Portuguese coast.

Between layers of rich Acacia wood are stripes of hand-marbled resin; a juxtaposition of rustic and refined artisanal materials.

Each piece is shaped by hand and crafted into unique entertaining pieces.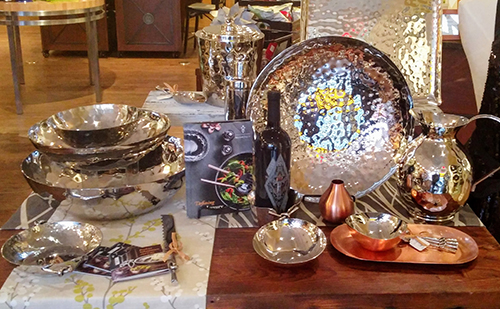 Founded in 1997 by award winning jewelry and watch artisan Mary Jurek, the company juxtaposes hand-hammered stainless steel with a soft, organic flare, creating an "old world meets modern day" style that appeals to luxury lifestyle enthusiasts everywhere. We just got a sizeable new shipment into the store - including the stunning Helyx and Arroyo collections. Treat yourself or make it your next gift - it is a beautiful choice for weddings and will last a lifetime.
You must get your hands on these magically whimsical salt and sugar blends from Beautiful Briny Sea! Each tin is hand-blended with artisanal ingredients including pure sea salts, herbs, foraged mushrooms and organic spices.
Arriving any day now!

Put a smile on your face with Mr. Gigglepants (hibiscus sugar), Friends Forever (honey + pure ocean salt) and Magic Unicorn (savory salt featuring smoked paprika). Many more blends in-store!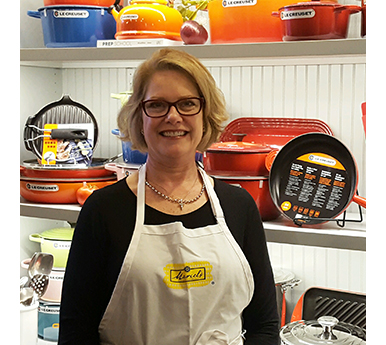 Please join us in extending a very warm welcome to the newest member of our retail team! Andrea, a West Suburban native, grew up in Lombard, raised her family in Glen Ellyn and now calls Wheaton home. She and Marty, her husband of nearly 37 years, have 2 daughters who live in Chicago and another daughter who lives in Wheaton with her husband and 3 children - a perfect location for frequent babysitting! Andrea worked for the Village of Glen Ellyn for 15 years, most recently as elected Village Clerk.
Andrea already feels at home at Marcel's as she is an avid cook and baker. Please stop in soon to welcome her to the store!
Favorite hobbies: Cooking, baking, traveling and spending time with family. I received a new camera for my birthday and am learning how to take beautiful pictures.
West Suburban Gem: Morton Arboretum
Favorite Cookbooks: I love the Barefoot Contessa books
Favorite Restaurant: North Pond in Chicago
Favorite Sports Team: I am a huge Blackhawks fan!
Favorite Travel Destination(s): Marty and I went on a river cruise to Paris last August and are currently planning a summer trip to Alaska.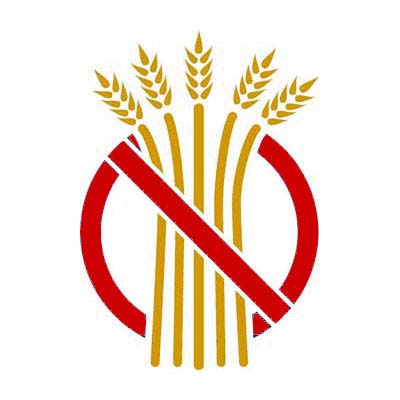 Gluten-Free Classes
Gluten is a specific type of protein, but one you won't find in meat or vegetables. Instead gluten is found in wheat, rye, and barley. Going gluten-free may mean avoiding grains but it doesn't have to mean expensive gluten free alternatives or diet deprivation. Along with wine, potatoes, fruits, and vegetables, the list of delicious foods that are safe to enjoy on a gluten free diet is long and satisfying. Here are a few gluten-free classes we are featuring in March!
Chef Kelly Sears

Thursday, March 9th

6:30 - 9 pm

Caramelized Shallot Dip with Crudité

Grilled Swordfish with Herbs and Charred Lemon Salsa

Citrus Scented Toasted Jasmine Rice

Brown Buttered Greens with Garlic and Almonds

Caramelized Pears in Port and Orange Sauce

Chef Lynn Dugan

Monday, March 13th

1 - 2:30 pm

Of all the requests we get in the Marcel's kitchen, cooking for kids with allergies leads the pack; dairy free, gluten free, nut free, allergen-free recipes and meal planning are in demand and Lynn is here to help.

Potato Pancakes with Applesauce

Gnocchi with Marinara and Meatballs

Chef Paul Lindemuth

Tuesday, March 21st

6:30 - 8:30 pm

Fish is the new chicken; it's easy, versatile, and up at the top of the nutritional hit parade. Inherently fast cooking and healthy it's perfectly suited for a quick mid-week meal or a feast with friends.

Wood Roasted Scallops with Lemon/Dill Cream Sauce

Mustard-Glazed Cod with Fingerling Potatoes & Chive Purée

Salmon Rice Bowl with Ginger-Lime Sauce

If your family is "stay-cationing" over Spring Break, take a look at our camp options!
Little Kids just has a few seats open on Tuesday and Mid Kids has seats open all week. Sign up for all days or cherry-pick your classes.

Sure, cooking utilizes measuring cups and spoons, whisks and spatulas but what to use for the big jobs? Spring break camp focuses on the kitchen essentials designed to help get the big jobs done in the kitchen to ensure big results every time: Waffle Iron, Stand Mixer & Skillets!

Mon, March 27th - Thurs, March 30th

With TV shows like Master Chef Jr., it's no wonder more kids are interested in the culinary arts. Cooking teaches about where their meals come from and incorporates school subjects like math and chemistry. The kitchen also has its own set of tools designed to help take the skills of a budding young chef to the next level!
Cook, Create and Celebrate at Marcel's!
Let us help you plan an exquisite event: company parties, family get-togethers and girl's night out are all fabulous ways to experience the magic of the Marcel's kitchen. Contact us today and we will start crafting the menu, libations and special touches to make the event uniquely yours.
ALSO AT MARCEL'S:

Professional on-site knife sharpening
Exquisite complimentary gift wrapping
Beautiful"gifts to go" all pre-wrapped and perfect for every gift giving occasion!
Personalized wedding registry with expert service

Was this newsletter forwarded to you?

If you would like to be on our email list to get all of the information you need to know about Marcel's,