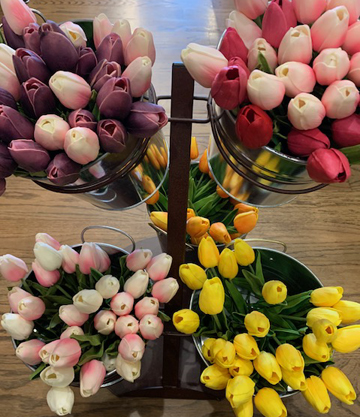 It may not look or feel like spring outdoors but it certainly doesn't mean we don't long for it! That's why we try our very best to make sure spring is in our store, on our tables, shelves and in the gifts we suggest.
We have beautiful new spring linens to share with you from Garnier-Thiebaut at the annual trunk show and even more stunning floral dinnerware from Juliska, as well as new patterns from Terrafirma that is sure to make your spring tables bloom.
And don't forget to purchase your tickets for the Glen Ellyn Newcomer's Celebration of Tables supporting the Glen Ellyn Food Pantry. What better way to find inspiration than at this annual event
. Mark your calendars for a Meet Me at Marcel's: Drop in Event, highlighting the Vitamix and the newest accessory to the Vitamix collection, the Aer Disc container.
Be sure to check out our demonstration classes this month and remember we always have new classes and activities going on in our kitchen.
The Glen Ellyn Newcomers Club presents the annual Celebration of Tables at Glen Oak Country Club to benefit the Glen Ellyn Food Pantry. Marcel's will be styling a beautiful table that will celebrate all things Spring. Enjoy a lovely brunch while you relax and celebrate the art of entertaining.
Tickets ($40 each) are available at Marcel's through March 5th.
Garnier-Thiebaut Spring Trunk Show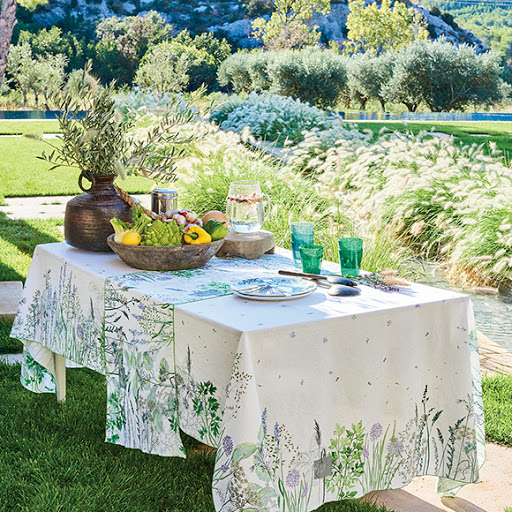 Join us for a Spring Trunk Show with the maker of fine, high quality French linens, Garnier-Thiebaut. Bring your dinnerware, fabric swatches, flatware or photos and we'll help you find the perfect linen to dress your table this spring. All Garnier-Thiebaut table linens will be 20% off (in stock and special orders) and all orders will arrive in time for Easter.
Meet Me at Marcel's: Drop In Vitamix Event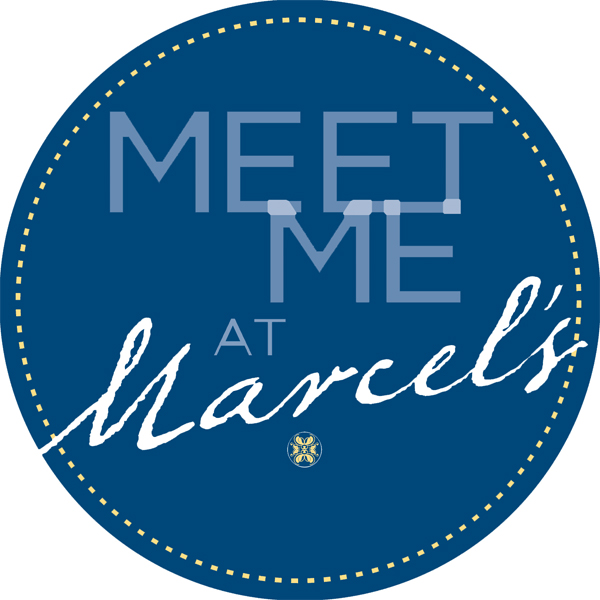 Join us for a drop in Meet Me at Marcel's event where we will feature the Vitamix blender and Aer Disc container. If you have never seen or tried the Vitamix in action, make sure to mark your calendars for this FREE demonstration. We will show, not only how the Vitamix can do the work of multiple kitchen appliances, but also demonstrate how the Aer Disc container can muddle, whip, foam and emulsify in seconds. Take advantage of the Vitamix promotion that is going on during this time (March 13-29) and receive a $75 Marcel's gift card with every Ascent Series Vitamix you purchase. Be sure to stop in and discover the ease of the Vitamix blender and accessories.
Offers and Promotions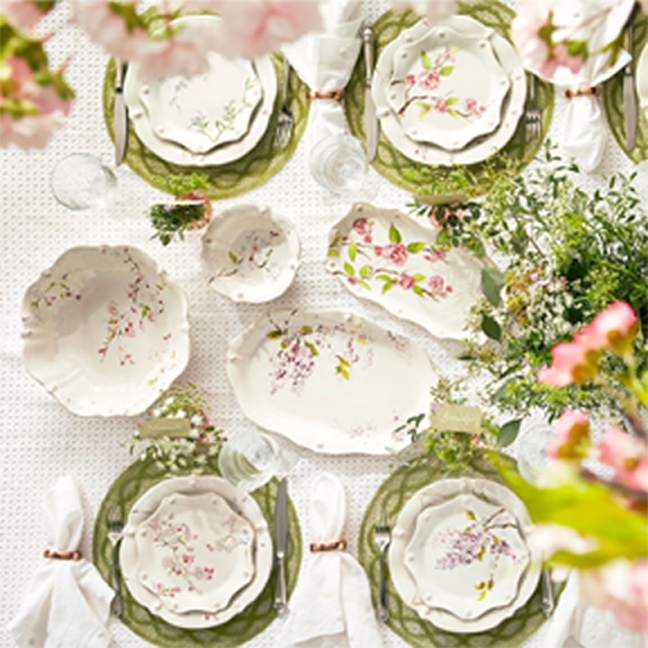 Introducing the Spring 2020 Juliska​ dinnerware collection, Floral Sketch! Juliska has added to the already wildly popular Berry & Thread collection with the romantic beauty of four floral motifs: Cherry Blossom, Jasmine, Camellia and Wisteria. Perfect for spring gatherings, garden parties, ladies lunches or afternoon teas, these lovely floral patterns make your table come alive with romance that only spring can bring. See, touch and be inspired by the new Spring collections from Juliska!

New Terrafirma Ceramics are here! Artist made in New York City, these hand-made, oven and dishwasher safe pieces are perfect for serving food and enjoyed as stunning pieces of decor. Patterns are created by painting through textiles and lace using liquid porcelain to produce a distinctive "one of a kind" look. Stop in and see all the new patterns, colors and styles of ceramic pottery that are new for this season!
If you have never taken a demonstration class at Marcel's, you are missing out. These 90 minute classes include a chef driven three course meal, recipes and tips for a tasty menu. Whether for a weekday lunch or weeknight dinner, these classes are a wonderful way to enjoy a fabulous meal with excellent company. Take a browse at our demonstration classes available this month and invite a friend to dine with you in our kitchen. It'll be a midday or evening out you won't forget!

PRIVATE EVENTS
BOOK YOUR SPRING AND SUMMER EVENTS TODAY!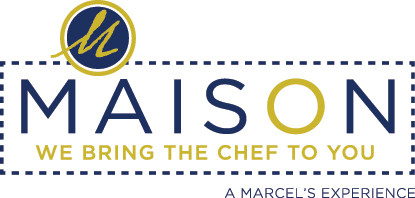 As the year gets under way, our weekend calendars see a flurry of wedding and shower activity. Saying your "I Do's" and the details surrounding wedding planning can feel overwhelming. Maison, our in-home/off-site chef experience, can be that special, unique touch that makes your day feel EXTRA-ordinary. With a chef on-hand to ensure the details surrounding the decor, table setting, menu, dessert, cheese course and libations are taken care of, your event is sure to be a smashing success. Contact us to book your spring/summer events TODAY or to learn more,
visit us online!

ALSO AT MARCEL'S:

Professional on-site knife sharpening
Exquisite complimentary gift wrapping
Beautiful"gifts to go" all pre-wrapped and perfect for every gift giving occasion!
Personalized wedding registry with expert service

Was this newsletter forwarded to you?

If you would like to be on our email list to get all of the information you need to know about Marcel's,