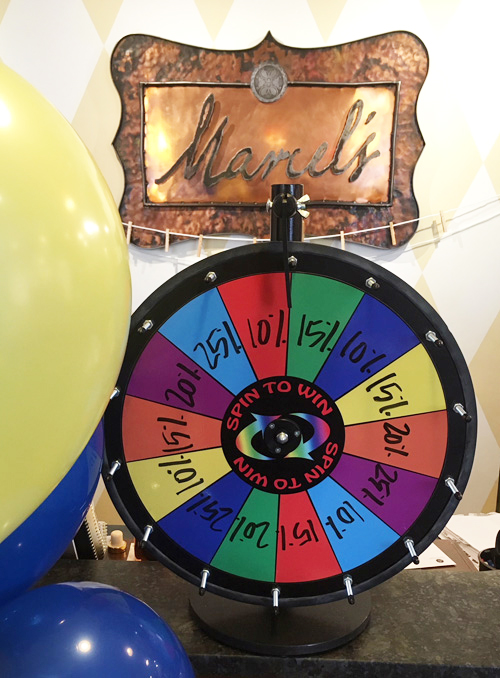 At Marcel's we love this time of year when the weather finally cools and the evenings are prime for low and slow cooking. We dust off the cookbooks and resurrect those fall baking recipes that fill our kitchens with the scent of all things nostalgic. And September is the month of our 9th anniversary! We love celebrating with all of you and as always have lots of fun activities planned!
Be sure to read about the arrival of a new line of cookware from Viking Products below and remember to visit us online whenever you can't make it into the store because our online shopping categories are growing and we're expanding our product offerings every week.
Check out the fall classes and the return of our Tuesday FREE walk-in demos we have for September and October. There are many wonderful classes that are perfect for families and friends to gather, connect and cook all in our fabulous and safe kitchen!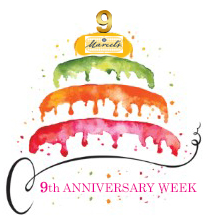 Cheers to 9 Years - We're Still Cooking!
September 26th marks the 9 year anniversary of the opening of Marcel's and as in years past, we plan to have many exciting happenings for the entire week in the store and online. We'll be sending out detailed information as we get closer - keep an eye on your
email, Facebook and Instagram pages for promotions and raffle prizes and other special events.
Mark your calendar for Glen Ellyn's 12th Annual Backyard BBQ.

This year, for social distancing measures, the event is held in backyards all in support of Bridge Communities. And to help you prepare for this fun backyard soirée, a few Glen Ellyn businesses have come together with two kits (Sip & Sizzle and Family Fun) that will make celebrating this year's event even easier. The Sip & Sizzle kit in particular includes a Marcel's exclusive Bourbon Barrel Woodford Reserve Bourbon Cherries along with numerous other local goodies. Click on the link to order your kit TODAY and remember your purchase is helping to support families through Bridge Communities. To learn more about this year's Backyard BBQ, click here.
INTRODUCING VIKING STAINLESS STEEL COOKWARE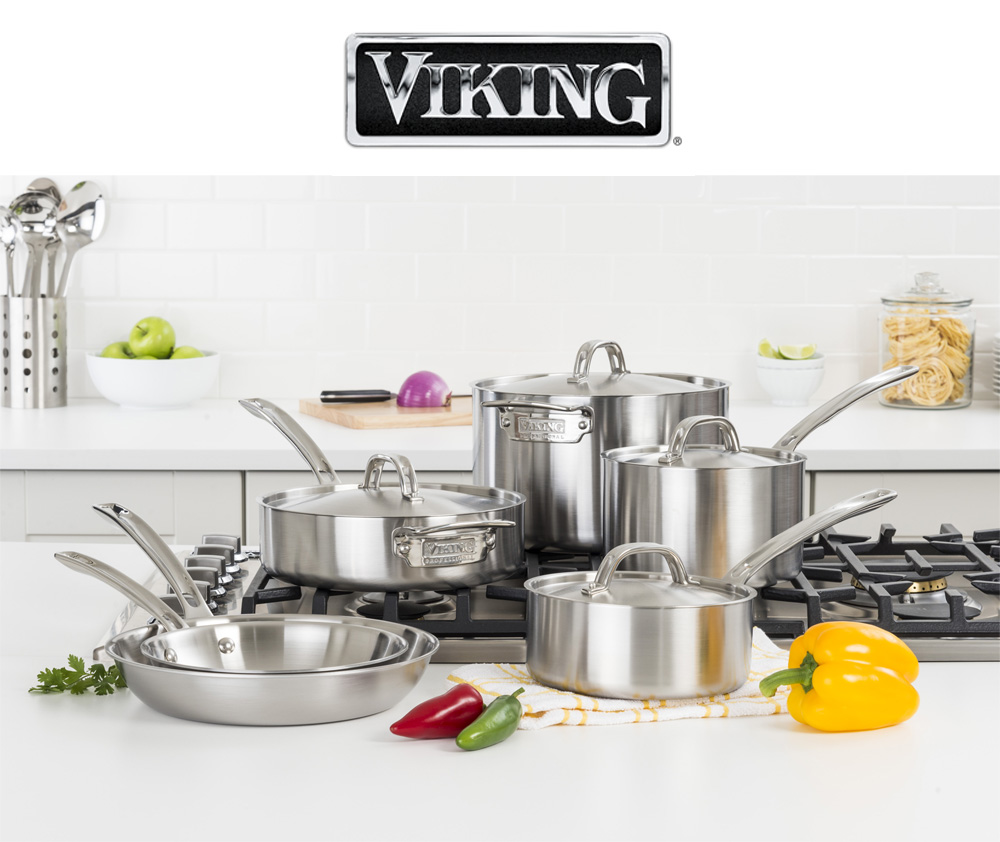 When we knew we were going to bring in a new line of Stainless Steel cookware, we had a few criteria in mind. First and foremost, our chefs had to love it enough to stock the entire Marcel's kitchen with it. Second, it had to support our principle of offering the best in class cook's tools. And lastly, we wanted a brand you know and trust.
After several months of research, testing, and comparing, we are very happy to introduce Viking 5-ply Stainless Steel cookware. Made in the USA and renowned for state-of-the-art design and professional results, Viking stainless cookware with its 5-ply construction provides commercial grade quality for in-home use. Stop in and see the quality and craftsmanship for yourself.
ONLINE SHOPPING MADE EASY AT
marcelsculinaryexperience.com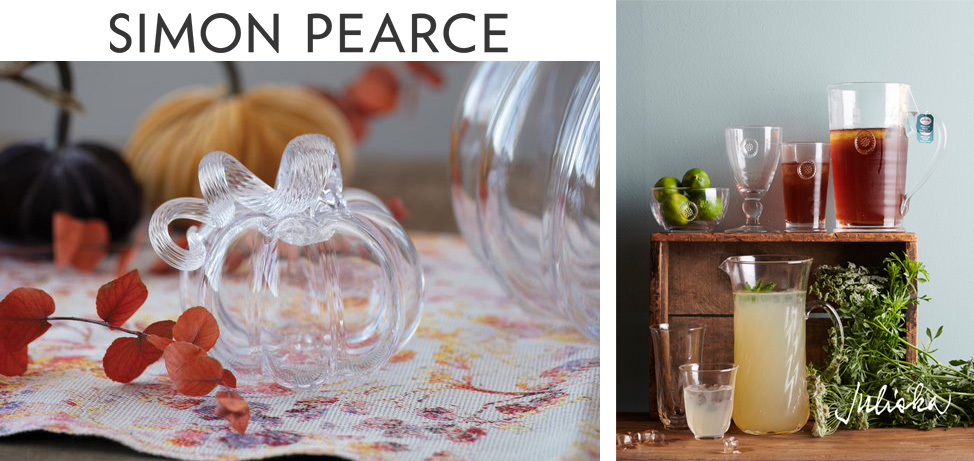 We are adding many more items to the online shopping section of our website with the inclusion of glassware and home decor. Now you can shop for hand-blown collections from both Simon Pearce and Juliska right from the comfort of your own home and have items shipped to a location within the continental US or you can pick up in-store when convenient for you.
Simply visit us online and scroll over to the SHOP drop down menu to see the categories (
cookware
,
electrics
,
cutlery
,
tableware
, glassware, home decor,
gifts
)
available.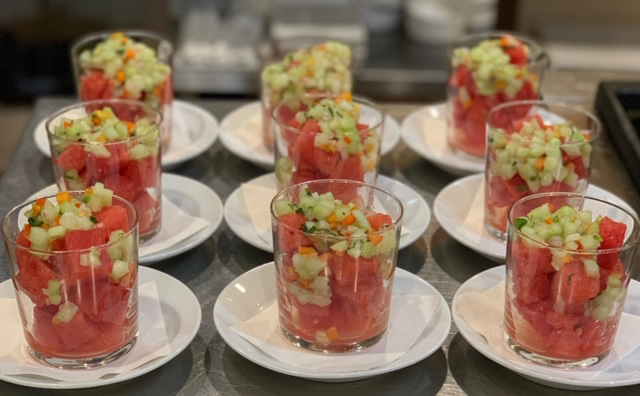 We're taking extra precautions to ensure your safety while still providing you the quality instruction and delicious food you have come to expect from Marcel's. Following are a few ways we are making your safety our top priority:
Masks will be worn throughout the class by attendees, staff and chefs

Class sizes will be limited to adequately allow for space between guests

Protocols will continue to be in place for food preparation and handling, dish and waste management, sanitation of frequently touched materials and surfaces, and customer interaction to keep everyone as safe as possible.
For fans of our Tuesday Walk-in Demonstrations, we are bringing them BACK! Our FREE Tuesday Demos will resume beginning September 15th from 11 am to 2pm. Stop in, receive some casual instruction and leave with a small taste and copy of the recipe. To see our full calendar of Tuesday demonstrations, click here.
PRIVATE EVENTS

Private Events at Marcel's
Looking to book an intimate event for your family? Need something easy and fuss-free? Consider a private cooking class at Marcel's. Our kitchen is an excellent way to spend time with family and friends in a fun, lively and safe manner. With extensive protocols in place for food preparation and handling, we are confident that our kitchen and staff will put you at ease so you can enjoy your event with peace of mind.
Call (630) 790-8500 to book your next event TODAY!

ALSO AT MARCEL'S:

Professional on-site knife sharpening
Exquisite complimentary gift wrapping
Beautiful "gifts to go" all pre-wrapped and perfect for every gift giving occasion!
Personalized wedding registry with expert service

Was this newsletter forwarded to you?

If you would like to be on our email list to get all of the information you need to know about Marcel's,