June is here and we have many exciting happenings at Marcel's!
First up is our launch of Maison - where we bring the chef to you! Whether you're planning a casual dinner party at home or a lavish affair for a large group, Maison is a great new solution with the experience you have come to expect from Marcel's!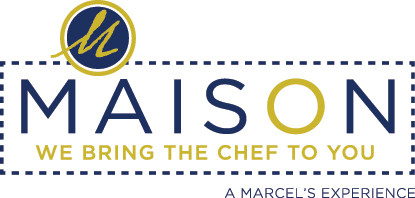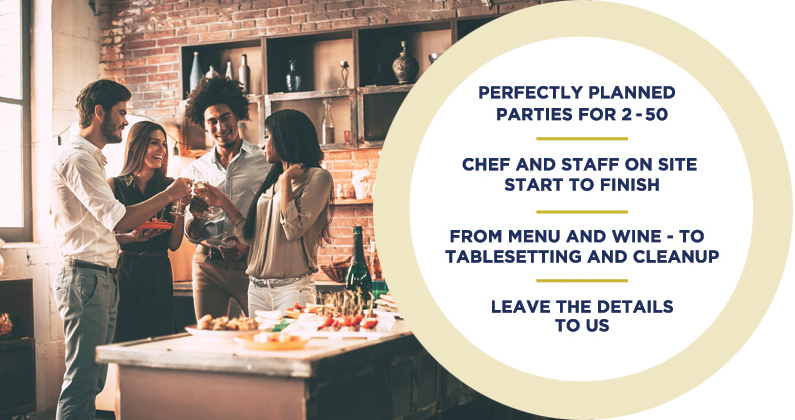 To help you find that perfect Father's Day gift, we have put together a few great ideas. Of course, the crème de la crème is the new and improved
Kamado Joe
- arguably one of the best grills on the market.
Don't forget to stop by and visit Marché at the Glen Ellyn Farmer's Market every Sunday beginning June 4th.
Enjoy all that downtown Glen Ellyn has to offer and join us for Wines & Finds Thursday, June 15th from 5 - 8 pm.
June classes are filling up fast but there are still spots available to fill your summer nights. We've highlighted just a few, including Chef Robin's Poke class and Chef Dave's Aperitivi: Snacking on Rome or the Farmer's Market Fresh class. Check out the details and sign up today!
MARCHÉ @ THE GLEN ELLYN FARMER'S MARKET
Starting this Sunday, Marché will be at the Glen Ellyn French Market every week in their new location at the Main St. Train Station South parking lot (between Main St. and Forest Ave.) Stop by every week for a delicious selection of cheese, baguettes, and accompaniments from Marché along with locally grown produce, fresh flowers, and baked goods from many other vendors.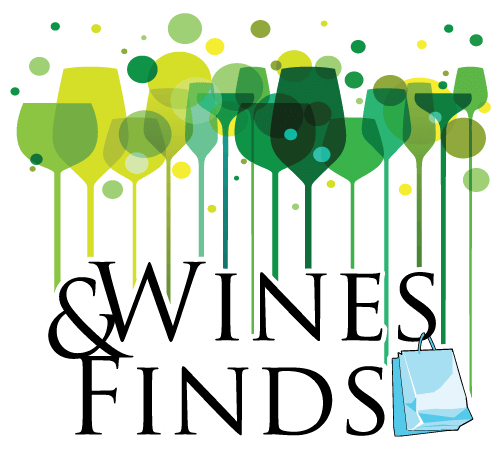 Taste, Explore & Celebrate! Glen Ellyn hosts its annual Wines & Finds, a unique shopping and wine tasting experience. Receive two samples of wine to taste in every location on your map while you shop in some of Glen Ellyn's amazing downtown stores. Tickets are $30 before June 10th and can be purchased by visiting the Alliance of Downtown Glen Ellyn or $35 at the door.
The Adult PB & J

Give Dad an adult version of the classic PB & J with Eliot's Adult Nut Butters and Quince & Apple preserves. This time-honored favorite is sure to be a winner.

Big Bad Breakfast

For the dad who loves to wake up on a lazy weekend morning and cook the meanest, baddest breakfast around. Or course, no breakfast would be complete without Nueske's bacon and McCluskey's maple syrup.

Bourbon Curious

Bourbon anyone? For the bourbon loving Dad, the Bourbon Curious recipe book, Woodford Reserve bourbon soaked cherries, spiced cherry bitters and the Simon Pearce double old-fashioned hand blown glass. Perfection!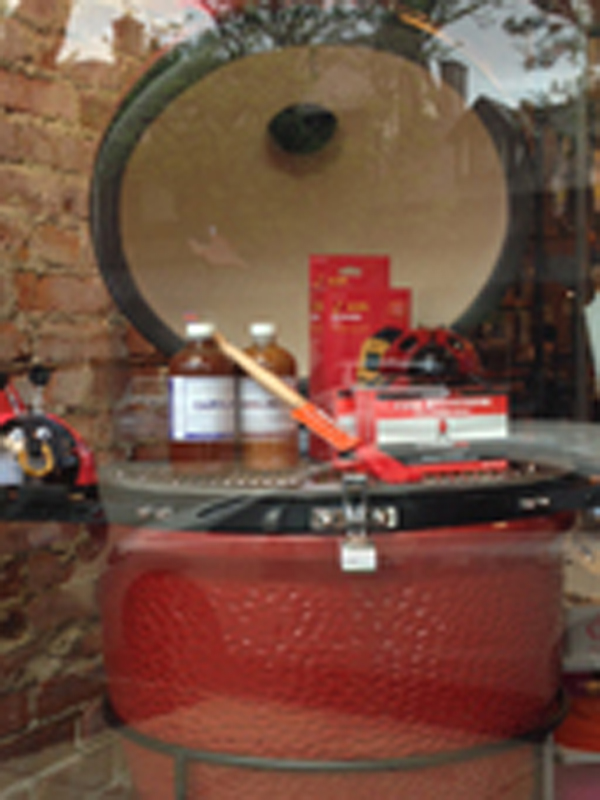 The Kamado Joe is back and just in time for summer grilling & BBQ season! This year, the Kamado Joe includes some new features that are sure to be a hit with your outdoor cooking aficionado.
Air Lift Hinge - making it easier to open and close with it's counterbalanced air lift hinge. The breakthrough hinge reduces dome weight by 96%. It's easy as lifting it with your finger.
Kontrol Tower Top Vent - this element proof, ultra-precise top vent allows more improved smoke and temperature control.
Divide & Conquer

®

Flexible Cooking System
- provides different heat zones and an expanded cooking space, allowing you to cook different foods in different styles with different temperatures all at the same time.
Fiberglass Pyrolytic Oven Gasket - this double thick gasket is designed to withstand extreme temperatures and maintain a superior air-tight seal.
Classic Joe (18" diameter cooking surface) is $1199 plus tax
Big Joe (24") is also available.

Kamado Joe comes with a
Lifetime Warranty
on ceramic parts and free shipping on all warranty parts.
Free local delivery and set up included!
Thursday, June 15th 6:30 - 9 pm

Poke, is a traditional Hawaiian raw fish dish served everywhere from grocery stores to gas stations, surf shacks and beyond. This simple dish is being discovered the world over and gaining in popularity. Join Chef Robin as she takes you on a journey of raw fish. All that's required is a no fuss attitude and the freshest of ingredients!

On the menu:

Ahi Tuna Poke with Bean Thread Noodles and Lemon-Chile Shoyu

Salmon Poke on Greens with Wasabi Peas

Homemade Pork Potstickers

Chef Robin's Famous Ice Cream

APERITIVI: SNACKING ON ROME

Friday, June 23rd 6:30 - 9 pm

"Aperitivo" comes from the Latin word meaning "to open," that sensation you get when you smell garlic sizzling in butter or your favorite cake baking in the oven, something that literally "opens your stomach." Chef Dave will join you to make a meal out of the classic Roman aperitivo.

On the menu:

Cocktail: Bitter Giuseppe

Bites: Marinated Olives, Artichoke, Cacio e Pepe Suppli, Foccacio Pizza Amatriciana, Pizelle

Digestivo: Averna

June 25th 11:30 am - 2 pm

To Chef Dave, the beauty of cooking at home is that you can let the market drive your menu. And this class is designed to do just that; help you build an arsenal of technique, flavor and amass an education of fresh products available during the summer season at the market.

On the menu:

Cocktail, Crostini, Salad, Fresh Pasta, Sgroppino - all derived from the freshest ingredients obtainable at the market that day
Cook, Create and Celebrate at Marcel's!
Let us help you plan an exquisite event: company parties, family get-togethers and girl's night out are all fabulous ways to experience the magic of the Marcel's kitchen. Contact us today and we will start crafting the menu, libations and special touches to make the event uniquely yours.
ALSO AT MARCEL'S:

Professional on-site knife sharpening
Exquisite complimentary gift wrapping
Beautiful"gifts to go" all pre-wrapped and perfect for every gift giving occasion!
Personalized wedding registry with expert service

Was this newsletter forwarded to you?

If you would like to be on our email list to get all of the information you need to know about Marcel's,