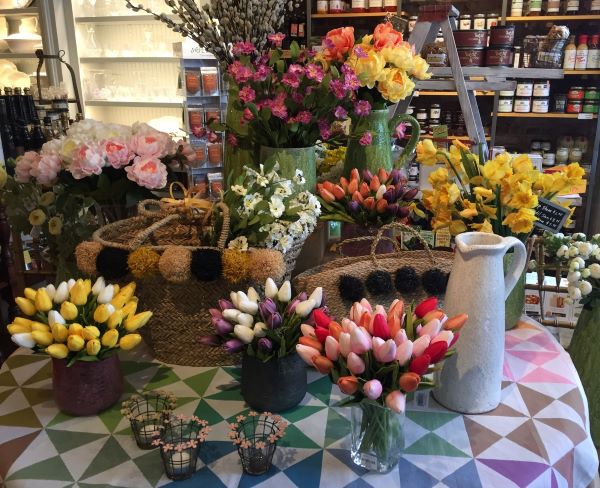 Spring is almost here, we promise! At the very least, it's here inside Marcel's and our shop shows it. We have flowers galore and accessories to match. We've set our tables with new spring colors from Juliska and others, and we have a fabulous gift from Simon Pearce! We're all about the change of the season and are ready to help you transform your homes and tables into spring.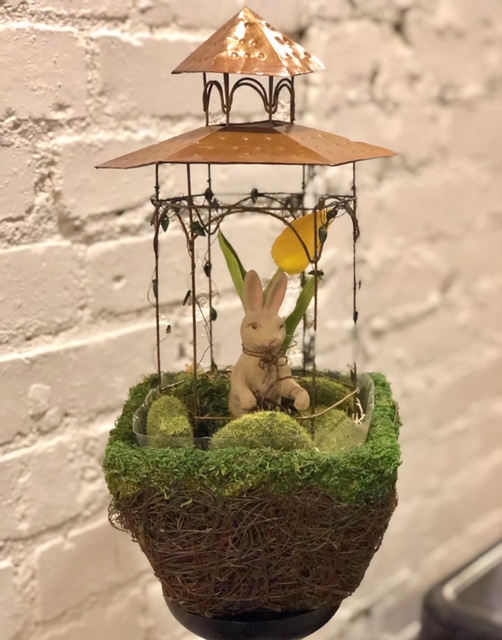 We start off the month with the annual Glen Ellyn Newcomer's Celebration of Tables supporting the Glen Ellyn Food Pantry. It's
the
perfect way to get inspired with ideas f
or how to decorate for spring and beyond. Next, we're hosting a St Patrick's Day Meet Me at Marcel's:
Neighborhood Happy Hour! It's free (but please register so we know you're coming). And the events don't stop there, we have more on the horizon including our spring Garnier-Thiebaut trunk show the first Saturday in April.
It's a wonderful time to stop in and peek around Marcel's. Be sure to ask us what's new because we have lots to share with you!
MARCH 1st - 31st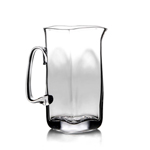 Throughout the entire month of March, spend $150 or more in Simon Pearce glassware or dinnerware and receive this stunning Small Woodbury Pitcher ($70 retail value) as our complimentary gift to you*. Known for beautifully hand-crafted glassware and pottery, Simon Pearce brings simplicity, quality, and artisan craftsmanship to every piece they make. Handmade in the USA, Simon Pearce represents generations old tradition that comes to life in any home.
The Glen Ellyn Newcomers Club presents the 8th annual Celebration of Tables at Glen Oak Country Club to benefit the Glen Ellyn Food Pantry. Marcel's will be styling a beautiful table themed Rhapsody In Blue! Enjoy a lovely brunch while you relax and enjoy this time to celebrate the art of entertaining at the table. Tickets are available at the door for $30/person.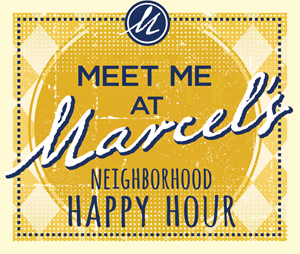 We're bringing back our Meet Me at Marcel's events for a Neighborhood Happy Hour. It's the perfect opportunity to gather the neighbors, friends or simply to step out and enjoy an afternoon in town. Stop into Marcel's for a a couple of bites and a sip and an opportunity to catch up with friends while you shop around downtown. And because our first Neighborhood Happy Hour is on St. Patrick's Day, we're celebrating all things Irish. So come down, step inside, and join us for our first Meet Me at Marcel's Neighborhood Happy Hour! Register here for this FREE event or call us at (630) 790-8500.
Garnier-Thiebaut Spring Trunk Show
Maker of fine, high quality French linens, Garnier-Thiebaut has some of the most luxurious linens in the world. Bring your dinnerware, fabric swatches, or photos and we'll help you find the perfect linen to dress your table in style this spring! All Garnier-Thiebaut table linens will be 20% off (in stock and special orders) and all orders will arrive in time for Easter.
The Spring 2019 Juliska​ dinnerware patterns are here! Juliska has updated the iconic Berry & Thread collection with the sublime blue hue of Chambray and added the enchanting floral pattern of Floretta. Perfect for spring gatherings and garden parties, both of these beautiful dinnerware patterns with their pretty pastels and floral motif make spring feel like it's just around the corner. These are just two of the new items we have in. See, touch and be inspired by the new Spring collections from Juliska!
Check Out These Great Offers!
| | | |
| --- | --- | --- |
| On the menu: Bloody Mary Martini, Smoked Fish Stuffed Mushrooms, Iceberg Wedge with Blue Cheese Dressing, Beer Battered Fish with Tartar Sauce, and Peanut Butter Pie | On the menu: Roasted Squash Salad with Mixed Greens and Maple and Black Pepper Pecans, Roast Chicken with Mustard Maple Thyme Butter, Sourdough and Bacon, and Warm Spice Cake with Maple Cream Cheese Frosting | On the menu: Crispy Tostones with Avocado Crema, Cuban Braised Pork with Mojo and Congri Rice (Rice with Black Beans), and Creamy Mango Panna Cotta |
This month, Marcel's is proud to support Longfellow and Churchill Elementary Schools, along with the following organizations: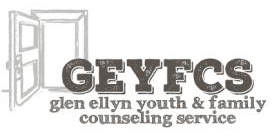 PRIVATE EVENTS
BOOK YOUR NEXT EVENT WITH US!
Whether in Marcel's kitchen, your home or off-site location, Marcel's and Maison are here to help you plan an exquisite event: company parties, team building events, family get-togethers, special occasion dinners, casual gatherings, girl's night out; all are fabulous ways to explore firsthand the magic of a Marcel's experience. Contact us today and we will begin crafting the menu, libations and special touches to make the event uniquely yours.
Call (630) 790-8500 to book your next event.

ALSO AT MARCEL'S:

Professional on-site knife sharpening
Exquisite complimentary gift wrapping
Beautiful"gifts to go" all pre-wrapped and perfect for every gift giving occasion!
Personalized wedding registry with expert service

Was this newsletter forwarded to you?

If you would like to be on our email list to get all of the information you need to know about Marcel's,