OCTOBER EVENTS + HAPPENINGS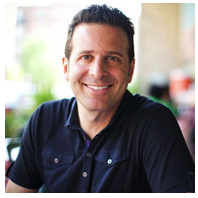 Always hungry, seldom speechless, Steve Dolinsky a.k.a. ABC 7's The Hungry Hound is appearing at Marcel's! Steve has won 12 James Beard Awards for his TV and radio work featuring Chicago's best restaurants, bars and food shops. Join him for a fun evening of cocktails and sweet & savory crostini while he shares his experiences and stories from around world.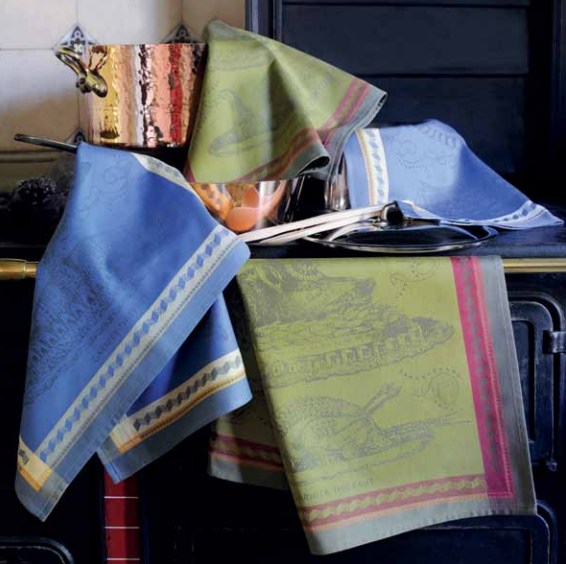 SUNDAY, OCT 26:

GARNIER-THIEBAUT TRUNK SHOW
Design a stunning holiday table with highest quality table linens from Garnier-Thiebaut. Marcel's is proud to host a Garnier-Thiebaut Trunk Show on Sunday, October 26th from noon to 5 pm. You are invited to come by to see the luxurious, unique and vibrant designs from their new fall and winter collection. Everything in stock and all special orders will be 20% off plus you will receive a gift with purchase; all orders will arrive in time for your Thanksgiving table.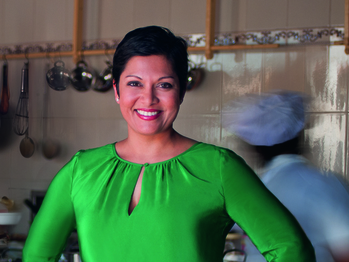 Anupy Singla, best-selling author of The Indian Slow Cooker and Vegan Indian Cooking, returns to Marcel's following the release of her newest cookbook, Indian for Everyone. Her latest opens up the pleasures of Indian cuisine for any home cook, regardless of dietary restrictions, level of expertise, or prior familiarity with Indian food. Join Anupy as she demonstrates, talks about dishes from her new book and hosts a book signing.
---
Cook, Create and Celebrate at Marcel's this holiday season! Let us help you plan an exquisite event: company parties, family get-togethers and girl's nights out are all fabulous ways to experience the magic of the Marcel's kitchen. Contact us today and we will start crafting the menu, libations and special touches to make the event uniquely yours.
FEATURED CLASSES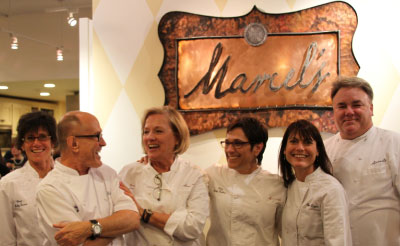 Handling raw chicken can be daunting even for the adventurous, but it's a great skill to have. Use the whole bird for stocks, soups, braising, saut

é

ing and grilling. Chef Jamie will also cover the difference between dry rubs, marinades, and the best way to season the bird. Buttermilk Fried Wings and Legs, Grilled Chicken with Turkish Shish-ka-bob rub and Tzatziki, Chili Rubbed Chicken Breast Planks
If you've ever wondered if spices really matter, try cooking without them. Lior Lev Sercarz is a spice purveyor to some of the best chefs in New York. His book, The Art of Blending, takes spices to new heights. Join Kelly and experiment with his magical blends. Cinder Cocktail, Grilled Vegetable Israeli Couscous Salad, Poached Halibut with Sweet and Spicy Eggplant Relish, Piquillo Pepper Savory Financiers, Chocoalte Pots de Creme with Cinnamon Speculoos
We're taking the dishes that most of us are too intimidated to cook at home and removing the mystery. Robin's menu will quell your fears and reveal the hidden mysteries that lurk in the unknown. On the menu: Mussels in Saffron and White Wine, Seared Duck Breasts with Herbed Fig Vinaigrette, Creamy Corn Grits, Honey Vanilla Ice Cream with Sea Salt Caramel Sauce
Instead of going to yet another costume party, celebrate Halloween by competing in Marcel's very own version of "Chopped". Each team will receive three mystery baskets filled with ingredients and no recipes. Teams will strategize, plan, cook, create, and turn out an appetizer, main course, and dessert using the ingredients in the basket and available pantry items. A bit of friendly competition, creative cooking, and unique results are all in store. You may open your baskets!