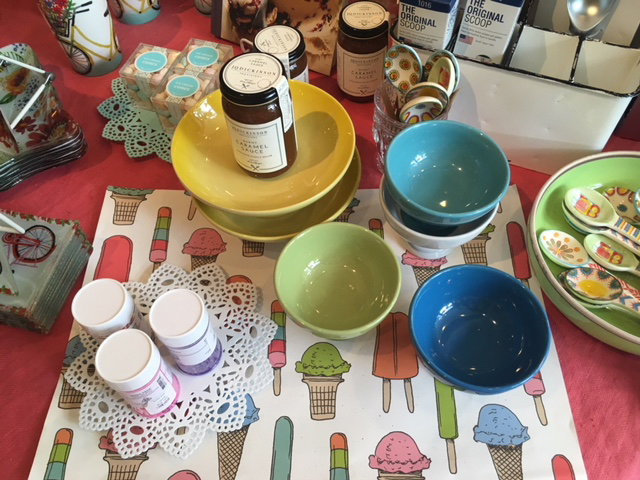 August signifies the end of lazy days and the return of school, schedules, and routines. However, that doesn't mean we don't have exciting things still happening around town and in the store! Mark your calendars for some fun and exciting classes, events, and sales.
Sidewalk sale may be over but there are still a few deals you won't want to miss. If you've been eyeing the Kamado Joe all summer long, now is the time to pick one up. And with the kids going back to school, you'll want to take advantage of our August food sale. The transition to busy school schedules will be smoother than ever with these meal solutions.
We are excited to share an exclusive opportunity with Marché to visit one of our favorite local dairy farms. Be sure to read about it below. And we end this month with the Sounds on the Street outdoor music festival presented by the Alliance of Downtown Glen Ellyn. Bring your friends and neighbors out to this annual event and soak up the last of our warm summer nights with fabulous music.
There's still lots to learn in the kitchen this month, so be sure to check out our featured August cooking classes too!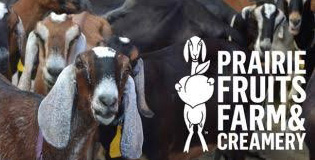 Join Marché for an amazing day trip to Prairie Fruits Farm & Creamery. This sustainable farm and creamery, owned by Wes Jarrell and Leslie Cooperband, makes artisan, farmstead goat cheeses and goat milk gelato from its herd of 80 milking goats. They also host Slow Food, farm-to-table meals, and other agri-tourism events.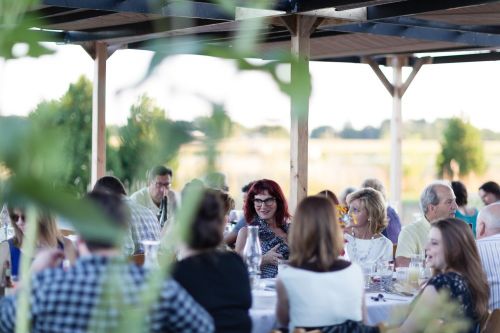 Our day will begin on a luxurious coach bus with a light continental breakfast and screening of "A Farmer's Road", the 2016 documentary about Leslie, Wes and Prairie Fruits Farm. When we arrive, we will meet the goats and be led on a tour featuring the farm and cheesemaking operations. Later, we'll enjoy a delicious, chef-prepared farm to table lunch with a selection of Marché wines, and have the opportunity to buy cheeses right from the dairy before we head back to Glen Ellyn. The all-inclusive cost for the entire trip is $150 per person.
Space is limited for this amazing day and we want to accommodate as many people as possible so if you are interested, register today! No refunds or credits will be available for this event after Tuesday, August 21st. Feel free to call us with any questions (630) 790-8890.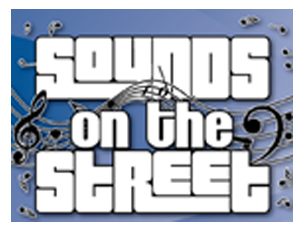 FRIDAY AUGUST 31ST 7 - 10:30 PM: SOUNDS ON THE STREET FEATURING SEMPLE BAND
Come out on Friday, August 31st for a free LIVE concert on Main Street (between Hillside and Duane) and stop into Marcel's for pre-packaged snacks and goodies, and Marché for one of our picnic boxes for 2 (advance notice requested). It's a fun night of music and sound, and a fabulous way to squeeze out the last of lazy summer nights.
AUGUST PROMOTIONS

There's no better time to shop for grills than during the month of August! We're putting the ultimate grill on sale this month (while supplies last). The Kamado Joe, ceramic grill (plus all the accessories) is 20% off all month long! This grill does it all. From smoking brisket to a high temperature pizza oven, the Kamado Joe is top notch. Stop in and see why this grill is the only grill we sell!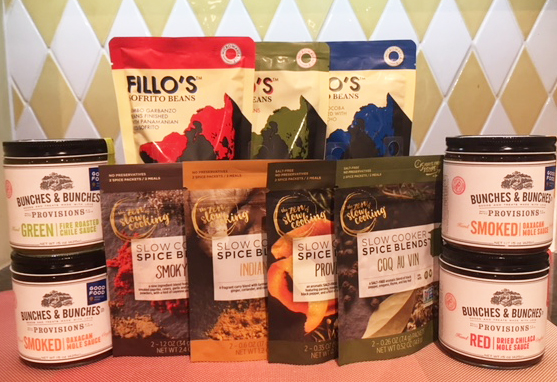 Back to school is right around the corner which means it's back to routines and cooking on the go. To help make the transition smooth, we're putting our dinnertime meal kits on sale! Buy any two or more packages of the Zen of Slow Cooking meal packages, Bunches & Bunches moles and sauces, Tiberino pastas, or Sofrito beans and receive 20% off! These meal kits are a great way to get dinner on the table with ease. Try them TODAY and stock up all month long!
Tuesday, Aug 21st 7 - 8:30 pm

Chef Lynn Dugan

On the menu: Rice Noodle Summer Salad with Spicy Peanut Dressing, Papaya Lime Shrimp in Lettuce Wraps, and Coconut Macadamia Nut Blondies

This class is also gluten-free.

Thursday, Aug 23rd 6:30 - 9:00 pm

Chef Kelly Sears

On the menu: Petite Heirloom Tomato Sandwiches on Grilled Biscuits with Homemade Basil Mayonnaise, Soft Egg and Fresh Greens, Grilled Portobello Steak and Potato Salad, Summer Squash Ribbons with Picked-from-the-Garden Sauce, and Warm Peach Hand Pies


This class is vegetarian.

Thursday, Aug 30th 6:30 -

9:00 pm

Chef Paul Lindemuth

On the menu: Sparkling Tarragon Gin Lemonade, Lavender Marcona Almonds, Roasted Salmon Salad Nicoise, Orzo with Charred Corn, Zucchini and Feta, and Strawberry Buckwheat Bars

This class highlights cooking using the Kamado Joe grill.
PRIVATE EVENTS
Cook, Create and Celebrate at Our Place or Yours!
Whether in Marcel's kitchen, your own home, or off-site location, Marcel's and Maison are here to help you plan an exquisite event: company parties, team building events, family get-togethers, special occasion dinners, casual gatherings, girl's night out, are all fabulous ways to explore firsthand the magic of the Marcel's experience. Contact us today and we will start crafting the menu, libations and special touches to make the event uniquely yours. Call (630) 790-8500 to book your next event with us or drop us a note on our Maison website!
ALSO AT MARCEL'S:

Professional on-site knife sharpening
Exquisite complimentary gift wrapping
Beautiful"gifts to go" all pre-wrapped and perfect for every gift giving occasion!
Personalized wedding registry with expert service

Was this newsletter forwarded to you?

If you would like to be on our email list to get all of the information you need to know about Marcel's,