MARCH EVENTS + HAPPENINGS




TUESDAY, MARCH 4: MISS DOTTIE'S POUNDCAKE 11am - 2pm

Our Tuesday Demo takes a sweet departure as Tassie Tagarelli, creator of Miss Dottie's Poundcake, comes to Marcel's to talk about and sample her incredible poundcakes. What better way to celebrate National Pound Cake Day than joining us between 11 and 2 to meet Tassie, hear her story, and sample her creations. Miss Dottie's Poundcakes are made locally with all natural ingredients, and ship all over the globe.Tassie has even set up an "Operation Poundcake" mission to send poundcake to our soldiers in Afghanistan. Come meet this remarkable businesswoman turned baker and sample her delectable desserts.

SATURDAY, MARCH 22: GARNIER-THIEBAUT TRUNK SHOW 10am - 4pm

While the Vernal Equinox on March 20 is the meterological start to Spring, may we suggest March 22, Marcel's Garnier Trunk Show, as the "true" first day of Spring? With the vibrant new color and pattern combinations, the G-T linens warm up any table, any dining space, any home. Come join us from 10 am - 4 pm and receive 20% off all G-T linens, including special orders.

SUNDAY, MARCH 23: MEET ME AT MARCEL'S 4:00 - 6:00pm

Ricky Nelson went to the Garden Party and now you can, too! Round up your friends or come solo to the year's first Meet Me at Marcel's event. Sip on a fabulous spring cocktail, savor a fresh bite and come away with a gift that you will create with some friendly instruction. Our GARDEN PARTY theme will introduce you to some fun ways to welcome the season that we have all been longing for. Tickets are $15 and $10 is good toward any Marcel's purchase during the event. Tickets are limited, so act now to assure a seat at the table! Click here to register.

Did You Know?





The Alliance of Downtown Glen Ellyn

is an independent organization supported by the Village of Glen Ellyn whose goal is to increase foot traffic and sales in the central business district by planning events and heightening awareness and visibility of downtown Glen Ellyn as a destination for shoppers and diners not only for Glen Ellyn residents, but also for visitors from surrounding communities and Chicago.




To reach this goal the Alliance of Downtown Glen Ellyn is working with the retail community to market and promote Glen Ellyn as a welcoming community open on weekday and weekend evenings for shoppers, diners and strollers. From the green banners signaling a store is OPEN, to the fun events throughout the year, including Ladies Night Out, the Wedding Walk, Sounds on the Street, and many others, the Downtown Alliance is working with your favorite store owners to make Glen Ellyn a place to be.




Carol White is the Executive Director of the Alliance of Downtown Glen Ellyn and Jill serves as Vice President of the Board. Marcel's is proud to be a member of both the Alliance and the Glen Ellyn Chamber of Commerce.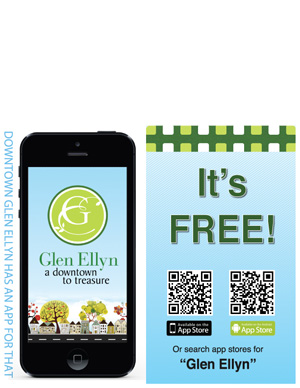 NEW GLEN ELLYN APP OFFERS!
Calling all smart phone users! Make sure you download the Glen Ellyn App on your phone and check it for local promotions. We are happy to announce Marcel's latest PERK and PUNCHCARD deals. The new PERK: Buy $50 of bakeware and get a baking mix free. The new PUNCHCARD: Get 4 knives sharpened and the fifth knife is sharpened for free. To take advantage of these promos, simply show us the promo on your phone and the transaction is complete! These special promotions will expire at the end of March. Look for new perks and punchcards throughout the year.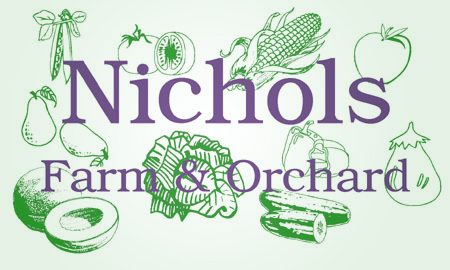 Last year, Marcel's became one of the 26 Chicagoland pickup locations for Nichols Farm CSA. This allowed Marcel's patrons to subscibe to the Nichols Farm CSA and receive fresh farm raised vegetables and fruits at peak freshness and flavor. CSA stands for Community Supported Agriculture, and it means that you become a shareholder in what is being done on the farm. Once a week, from the first week in June through the last week in October, Nichols Farm delivers each shareholder the week's supply of whichever vegetables and fruits are ripe. This is a wonderful way to sample farm fresh produce and conveniently get it from "farm to table." Our Marcel's chef staff will also share interesting recipes utilizing the vegetables and fruits in the week's box of produce via email to each Marcel's shareholder. Nichols Farm serves some of the finest restaurants in Chicago including Perennial Virant, Publican, Table 52, Frontera Grill, Girl and the Goat and many more. Click here for more information and to bring the farm to your table.
Professional on-site knife sharpening

Exquisite complimentary gift wrapping

Beautiful "gifts to go" all pre-wrapped and perfect

for every gift giving occasion!

Plan your next event at Marcel's -- call us for details

Was this newsletter forwarded to you? If you would like to be on our email list to get all of the information you need to know about Marcel's,