FEBRUARY EVENTS AND HAPPENINGS
For a short month, February is chock full of action, and so is Marcel's! While our favorite furry forecaster, Punxsutawney Phil, just predicted lots more winter, we say more time to stay indoors to cook, create and celebrate!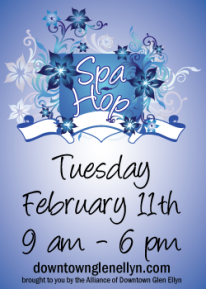 TUESDAY,
FEBRUARY 11: GLEN ELLYN SPA HOP
Yes, we are tired of the cold and weary from all the shoveling. Get reenergized and put a hop back into your step by attending the annual Glen Ellyn Spa Hop presented by the Alliance of Downtown Glen Ellyn. Book an appointment at one of the many salons in town for a new or favorite service at a fraction of the cost of a typical appointment. In your complimentary swag bag, you will recieive a Marcel's $10 coupon good towards any item in the store. Stop in before, after, or in between your appointments and enjoy a special treat! For more information, go to www.downtownglenellyn.com.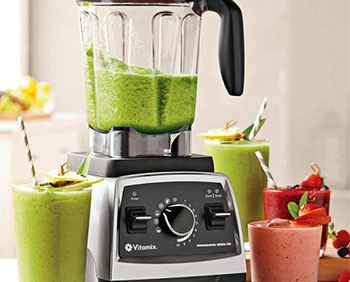 SATURDAY, FEBRUARY 15: BEYOND THE SMOOTHIE: A VITAMIX CULINARY DEMO
Join Erin Dobesh, Vitamix Demonstrator, as she shows how the Vitamix may become your favorite piece of kitchen equipment. Taste the Vitamix difference in a 90 minute interactive experience where you will sample every course of a meal - from appetizer to dessert - and receive an exclusive 12 recipe booklet. Two sessions are available, at 11:00 am and 1:30 pm. Your $30 fee is good towards the purchase of a Vitamix on that day. Already own a vitamix? Bring a friend with you, and your fee is waived. Call now or visit our website to sign up. Space is limited.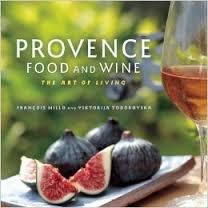 FRIDAY, FEBRUARY 28: PROVENCE FOOD AND WINE COOKBOOK AUTHOR EVENT
Come and hear Award-winning photographer & Director of Provence Wine council Francois Millo and sommelier & cookbook author Viktorija Todorovska, who will crack the code of Provence and share its legendary Art de vivre with you! Join Francois and Vikotrija for a presentation, demonstration of some of their favorite dishes from the new book and discussion of Provence Food and Wine, followed by a book signing. This special event begins at 12:30 pm and reservations are $30. Copies of the cookbook will be available at Marcel's for purchase. Come and learn why the foods and wines of the Provence region are thought to be some of the world's finest.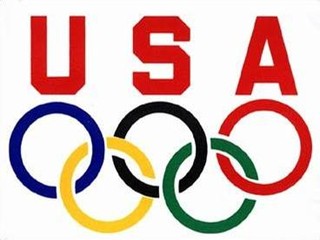 GO TEAM USA!
Join Marcel's as we cheer on our USA athletes in the Winter Games during our February Go for the Gold Program!
Each time you shop at Marcel's you can draw for a Marcel's cookie with your purchase. Each cookie will have a label on the back identifying an event category and either a gold, silver or bronze sticker. Should the US earn a medal in any event in that category, you will receive a discount off one item commensurate with the medal color on your cookie. Gold medals will be worth 20% off, Silver medals will be worth 15% off, and Bronze medals will be worth 10% off. We will have a medal board in the store so you can quickly find out whether your cookie is good for a discount.
To redeem, simply turn into us the package from your cookie (we encourage you to eat the cookie - they are delish!). Shop on mulitiple days and draw for multiple cookies, but only one cookie per day per person, please. All cookies must be redeemed by February 28, 2014.