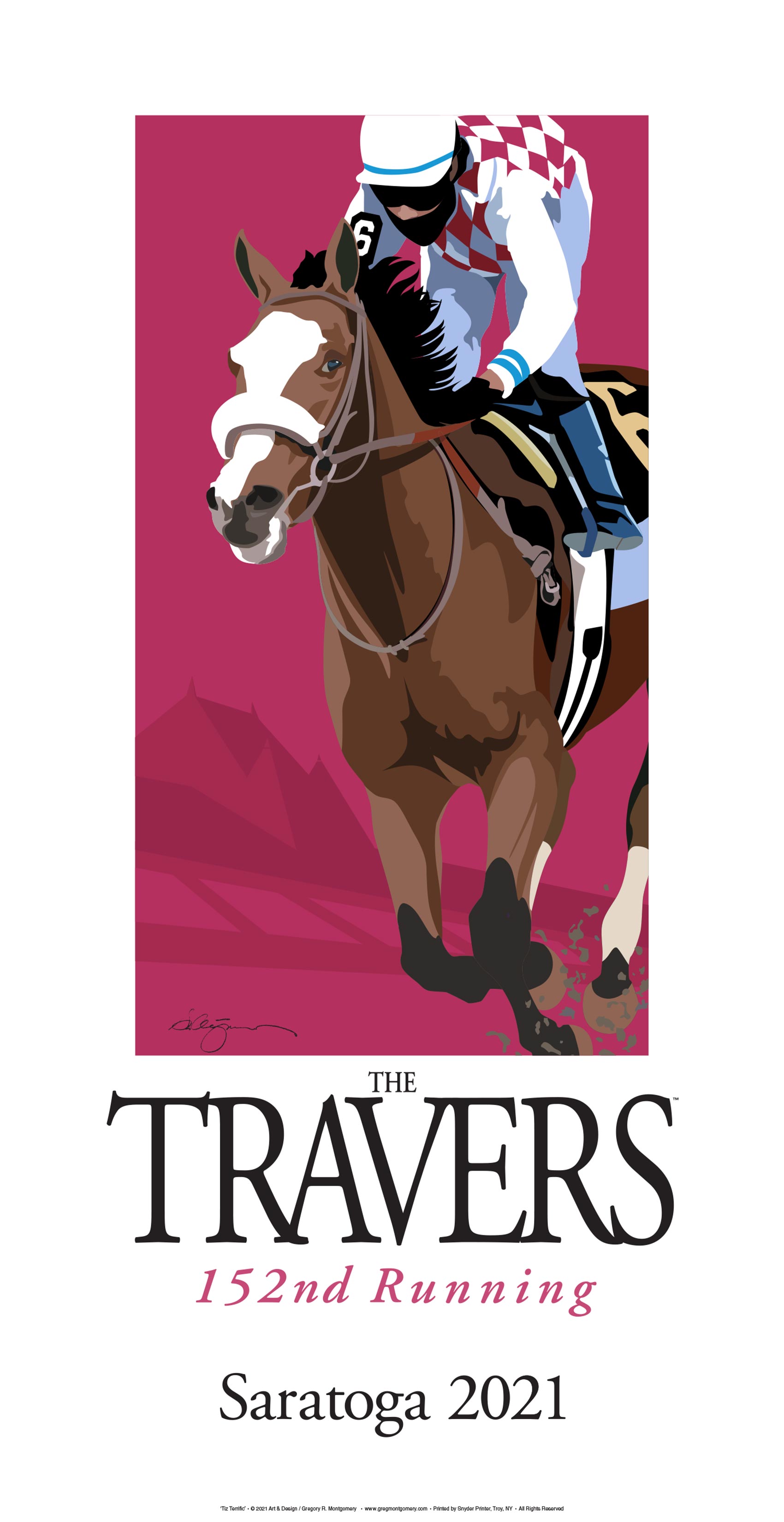 Be one of the first to get one of Greg Montgomery's renowned Travers' Posters!
2020 was a very strange year. Even with a global pandemic, the incomparable Travers Stakes still took place. It was just very different.

For 36 years we have been creating posters that reflect the unique racing and social atmosphere that is Saratoga in season. Often, we feature stylish ladies and gents along with world-famous horses, jockeys and fans. This year we found out what racing without socializing looks like. Great racing, but we all really, really missed the people.

This year's poster is titled "Tiz Terrific," featuring Tiz the Law with Manny Franco up. Seen from the infield, the grandstand seats are empty and our intrepid jockey wears his CoVid mask. Brilliant victory, but without the roar of the crowd.

The poster background color is that of the diamonds on the silks of Sackatoga Stable.
Each poster is the "Standard Travers Size" of 17"x 33" and is signed by Greg Montgomery and comes rolled in a protective plastic wrap.
Plus Greg will be at Impressions on Saturday July 17 to sign!