---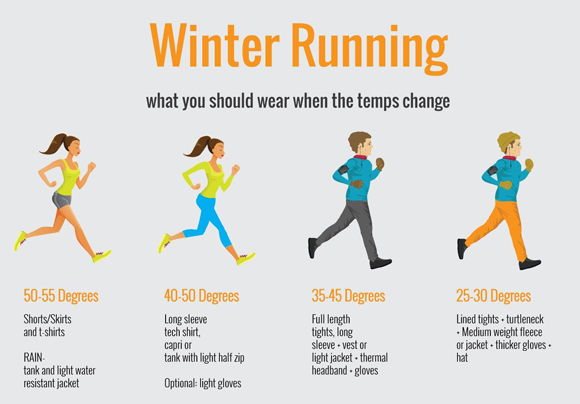 Is the cold weather keeping you from running? If you have the proper gear and layer properly, you'll be comfortable on your run and stick to your running goals. Above is a guide you can use to help determine what you should wear based on various temperatures. Keep in mind that some people feel chilly in 70-80º weather while others run hotter. Another basic guide is to dress like it's 20º warmer than it shows on the thermometer.
Tips:
Skip the cheap athletic wear. Invest in good quality running clothes.

For base layers, consider a snug-fitting merino wool blend top. Merino wool is light and has warming properties.

Have a good light jacket that offers wind-blocking panels and is water-resistant.

Look for merino wool blend socks. Your feet will thank you.

Optional - a lightweight vest that will keep the core warm. If it has wind-blocking material, even better.

Gloves with wind-blocking panels or coverings, bonus if they have reflective features.

Hat/skull cap or headband (fleece-lined for really cold temps)

Tights for 35-45º temps/fleece-lined tights with wind-blocking panels for 32º and below.
Recently, Rich Kenah, Executive Director of Atlanta Track Club, and our Founder, Mike Cosentino, sat down for a conversation to discuss diversity in the running community. Common Ground is an initiative from Atlanta Track Club that allows for conversations around diversity and inclusion. All 7 of our locations were gifted a bench to symbolize the common ground we all share. We welcome you to watch the video and come to our stores. We welcome all discussions that help us work towards more diversity and inclusion within our stores and our running community. Click the image below to watch.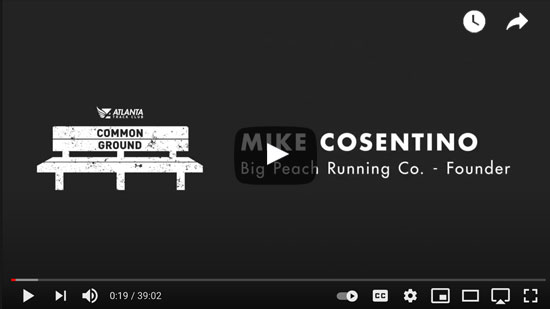 ---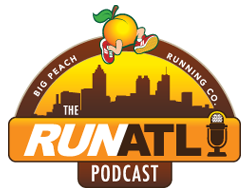 Ep. 100 - The RUNATL Podcast 2020 Year In Review
The RUNATL Podcast is hosted by Big Peach Running Co. Founder, Mike Cosentino, and Director of Marketing, Dave "D2" Martinez. This week on the RUNATL Podcast we sit down with our own team of Store Managers. We discuss lessons learned in 2020 and how we can apply them towards resolutions and goals in the new year. Listen to the latest episode here.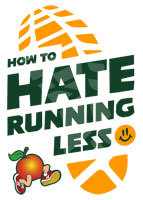 How To Hate Running Less
Marietta - Wednesdays, 6:30 pm

We get it. Some folks don't like running. At times, it can feel clunky, jarring, and uncomfortable. That's why we're offering "How to Hate Running Less," a 30-minute FREE class with basic instruction, simple drills, and light running designed to change the way running feels and, hopefully, make it feel lighter, smoother, and EASIER. It's open to everyone (Walkers, Runners, Kids). Come ready for light drills and running outside in our East Cobb location.
---
Trail Run - Yellow River
January 17th, 9:00 am
Come run some trails with our Brookhaven team at Yellow River Park! Beginner and experienced trail runners are welcome on these easy to moderate trails. The park is east of Stone Mountain Park with trails for beginners and intermediate levels. Parking is FREE with an option of 3 miles & 6 miles. Trail shoes are not required but there is a water crossing and your shoes will get wet. We'll meet at the mountain bike parking lot (second entrance on the left). We'll practice social distancing at the start and ask that you wear a mask before the start of the run.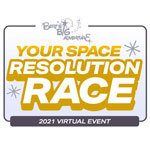 Your Space Resolution Race
It's a New Year, so let's celebrate by going the social distance together on Saturday, January 30th with the Bert's Big Adventure Your Space Resolution Race! Choose your distance of 1 mile, 5k, or 10k. You can walk or run in YOUR SPACE and at YOUR PACE. Your $25 race registration is tax-deductible. All registered participants will be entered into a raffle for a variety of prizes! Register now!
---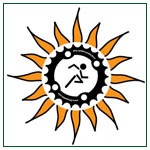 Dirty Spokes - Heritage Park
February 6 - Watkinsville, GA
Race #2 of the series is at Heritage Park in Watkinsville, GA. Register here.
Big Peach Running Co. is proud to be back as a sponsor to this race series and we're offering a FREE entry* into any of the Dirty Spokes Trail Run Series with the purchase of any trail shoe! We're also offering In-store registration or you can register

online.
*Applies to the January - July Dirty Spokes Trail Run Series.
You must race 6 of the 8 races to qualify for the championship. The more races you run, the more points you accumulate.