---
Global Running Day!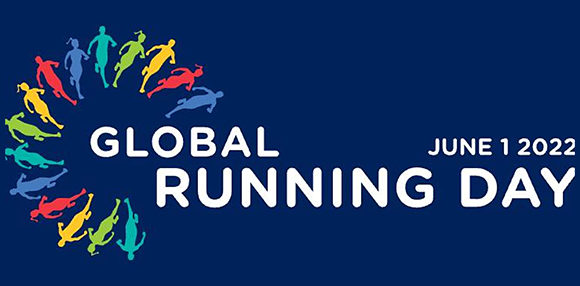 Global Running Day is June 1st! One of our favorite days of the year to celebrate our sport, our passion, our hobby. The weather is expected to be great on Wednesday so there's no excuse not to get outdoors and get your run or walk in. There are several ways to celebrate especially if you want to enjoy it with others. Here are a couple:
Big Peach Running Co. - Cumming: Our newest location is having a special Wednesday night group run for Global Running Day! They're also taking gently used shoes to donate to a local charity, Connection, an organization that help rehabilitate men and women recovering from drugs and alcohol. Run starts at 6:30 pm.
Global Running Day with Movers+Pacers and Atlanta Run Club:

The event starts at 6:30 pm at Monday Night Garage with a 3 mile group run. There will be fitness related vendors, food, fun, and music. This is a free community event with the run starting at 7 pm. Click here for more details.
---
Ep. 129 - The Big Peach Ride + Run Podcast
with Rich Kenah, Atlanta Track Club - CEO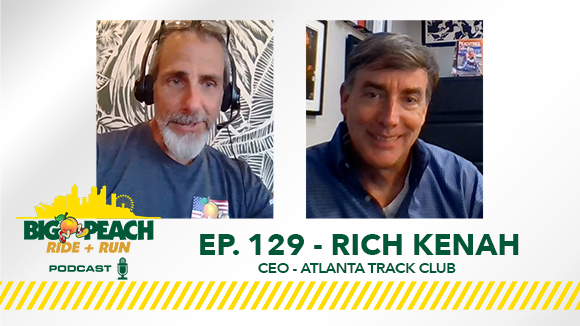 This week's Big Peach Ride + Run Podcast is hosted by Big Peach Running Co. Co-founder, Mike Cosentino. Mike talks to Atlanta Track Club CEO, Rich Kenah, about the upcoming Atlanta Journal-Constitution Peachtree Road Race and other issues around the Atlanta running community.

The Cartersville Thursday night run is at Drowned Valley Brewing. Our Cartersville location also offers a Sunday morning run on the 2nd Sunday of every month at 6:30 am.
Join us every Wednesday night for a group ride around the Brookhaven area. The ride will be led by members of our team and the Brookhaven Bicycle Alliance. The rides are open to all abilities with 13-mile & 20-mile routes. Post-ride, we'll gather at Hob Nob in Town Brookhaven for some post-ride food and drinks. Come on out and meet members of our team and the Brookhaven Bicycle Alliance. With warmer temps and longer days, it's a perfect time to enjoy a ride outside!
---
Hotlanta Course Preview Run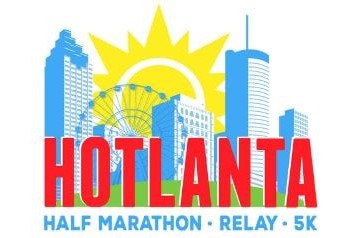 Midtown - Saturday, June 4th - 7:30 am
The Hotlanta Half Marathon is back and it's time to preview the course and get a group training run together (everyone is welcome even if you're not registered). Our friends and co-sponsor of the Hotlanta Half Marathon, New Balance will be on-site with Vongo & Rebel demo shoes for you to try out on the run or post-run. We'll have some treats as well. Don't miss on what has been one of the best preview runs from our Midtown location. Arrive by 7:15 am. There is free parking behind the store but spaces are limited. Paid street parking is available on 5th & 6th streets.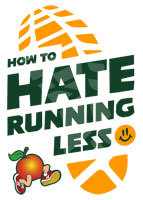 How To Hate Running Less
Marietta - Wednesdays, 6:30 pm

We get it. Some folks don't like running. At times, it can feel clunky, jarring, and uncomfortable. That's why we're offering "How to Hate Running Less," a 30-minute FREE class with basic instruction, simple drills, and light running designed to change the way running feels and, hopefully, make it feel lighter, smoother, and EASIER. It's open to everyone (Walkers, Runners, Kids). Come ready for light drills and running outside in our East Cobb location.
---
Altra Demo Run & Plogging
Sawnee Mountain Preserve - June 5th, 8 am
Join our Big Peach Running Co. crew from our Cumming location with our friends from Altra! Get a chance to preview the Altra Timp 4 and Monte Blanc on the Sawnee Mountain trails. Anyone that tries out a pair will be entered in a drawing for a free pair. We're also going to use this opportunity for some plogging (running and picking up trash) to help keep our community clean. Meet at the parking lot at this address: 2505 Bettis Tribble Gap Rd,
Cumming, GA 30040
---

Lakepoint Run Camp
Emerson, GA - June 20 - 22
Student-Athletes join us for a fun, highly-active, informational/instructional camp on all things running. Sessions during each day of the three-day camp include teaching the fundamentals of both cross-country and track & field, and of course, a workout. Additionally, beginner-level instruction will be given on the technical aspects of track and field events as well as key training attributes that all aspiring young runners need to know. Be ready to run! For more information visit the event site.
---
Run Free Cross Country Camp
Young Harris, GA - July 11th-15th
Middle School and High School athletes, come join this fun-filled, epic week on some of the most iconic trails in North Georgia and North Carolina! Workshops on form, race strategy, goals, nutrition, and more. There will be adventure challenges, local outings, and some really cool time with an elite coaching staff! Register now!


Kilometers For Kindness 5k & Family Fun Run
Join our new Big Peach Running Co. - Cumming location on June 4, 2022, for our Kilometers for Kindness 5K & Family Fun Run benefiting Creative Enterprises Forsyth. Everyone is welcome to run or walk our 5K, or Family Fun Run (1K). Community Rehabilitation Program is a non-profit 501 (c)(3) that started in 1979, that provides Employment opportunities along with social and life skills training to individuals with disabilities. Register online.
---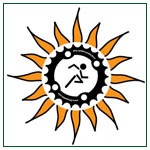 Dirty Spokes - Haw Creek Park
June 11th - Cumming, GA
This is race #7 of the Dirty Spokes Trail Run Series! The course is beautiful and offers something for every runner truly wishing to "ditch the city". Nestled in the woods of suburban Atlanta lies a true gem. A well-groomed system of trails with gentle slopes and beautiful scenery will leave you breathless.
---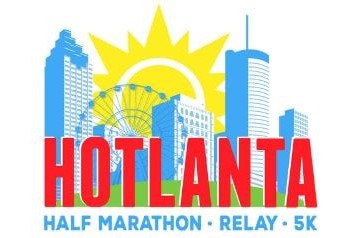 Hotlanta
June 12th - Atlanta, GA
Experience the unique HOTLANTA Course spotlighting some of Atlanta's most iconic locations. Conquer the hills and embrace the warmer temps of early June to earn your Custom Finisher Medal.
Celebrate your success with music, refreshments, and more during the post-race party in beautiful Pemberton Place at the World of Coca-Cola, one of Atlanta's premier event venues.
It's not too late to take advantage of pre-season pricing. Prices go up on June 2nd! REGISTER online.
---
Who's Your Daddy? Beer Mile
Celebrate Dad with a run and our team at Big Peach Running Co. – Cumming! The race begins with participants drinking one beer in a designated beer-drinking area, participants must finish their craft beer prior to leaving the drinking area and beginning the race. The race is four laps and between each lap, craft beer is consumed before beginning the next. The race will be divided into 5 waves of forty runners and begin every thirty minutes starting at 10:30 AM. Register online.

Hotlanta 5k/Half Marathon/Relay

Kilometers For Kindness 5k




Cumming - June 5th, 12 pm - 5 pm

Hotlanta 5k/Half Marathon/Relay