Dress For Success
Suwanee - September 16, 6:30pm

Time for the September installment of BPRC Suwanee's

Wednesday

Wisdom Clinic Series! You found your perfect pair of shoes. You've taken (and mastered) TransFORMed Running. Now you need to dress for running success. Join our BPRC Suwanee crew for a casual evening talking about:
Technical fabrics

Different types of apparel available

How to dress for all weather conditions

Support top fittings

More!
We'll have special savings during the event, and as always, a whole lot of fun!
---
Foam Roller & Core Workout
Brookhaven - September 23, 6:30pm

This month's Brookhaven Fit

Wednesday

Clinic offers a chance to learn about and how to use helpful products from Trigger Point. The GRID foam roller is used as a self-massage tool to roll through the tight muscles, knots, and kinks that may prevent us from feeling right and running well. Our good friend, Lauren Blankenship, will lead us in a foam rolling and core workout showcasing Trigger Point products. Dress comfortably for a workout and roll your ouches away! (Rumor has it there will be special savings on these items during the clinic too!)
Register Now!
---
Group Run Fun
Here are a few highlights of upcoming store group runs. Check out our full
group run schedule
. There's always fun on the run for everyone.
Suwanee:

Tues. 9/15 6:30pm

- Test drive the latest from Asics
Decatur:

Thurs. 9/17 6:30pm

- Atlanta 10 Miler & 5K Kick Off Party
Midtown:

Thurs. 9/17, 6:30pm

- Test drive the latest from Hoka One One
Suwanee: Thurs. 9/17, 6:30pm - Anything Is Possible Barnstorming Tour
---
Anything Is Possible
Barnstorming Tour

We always have fun on the run, especially when our race director friends bring a party to our doors! The Anything Is Possible 5K takes off at 1:50AM - 10 minutes before we set the clocks back for fall on November 1st, so you kind of finish before you start! To kick things off, Race Director Mark is brining his super cool glow box (think photo op), tons of giveaways, food & drink, some amusing "games of chance", music, and more! We may just have a few deals on Nathan reflective gear and blinkie lights to not only keep you safe on the run, but help light you up at the race!
Join the fun:
•September 17, 6:30pm Suwanee
•September 26, 6:30pm Alpharetta
•October 5, 6:30pm Marietta
•October 13, 6:30pm Kennesaw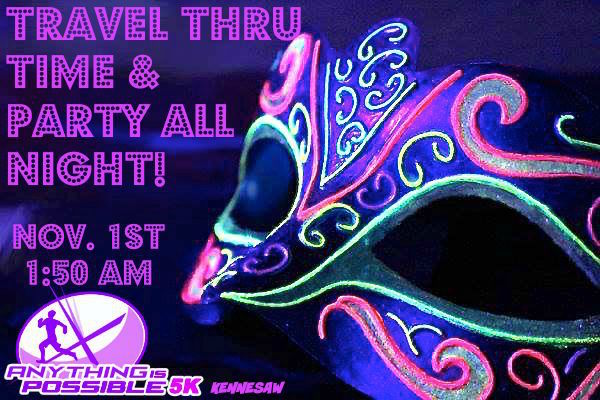 ---
Run Around The Park Relay
October 3, Grant Park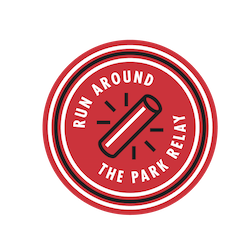 Do you like to run with friends? Do you take part in our group runs? Do you like a little friendly competition?
The Atlanta Track Club's Run Around The Park Relay race is a total blast. Teams of up to 5 members will complete 5 legs of the ~5K course. You'll have a total blast as you compete for awards for overall time, best costume, best team name, and best tent.
Our Alpharetta run group is putting together a team or 2, so we're throwing down a challenge to all of our store group runners. Set up a team, enter the race, and have Peachy Bragging Rights!

4-Hour Workshops:
Delivered in two
2-hour sessions - $60
Marietta

:

Sept. 15 & 29

, 10am-12pm


Suwanee

:

Sept. 26 & Oct. 3, 8-10am

:

Sept. 5 & 19, 8-10am


Brookhaven:

Oct. 10 & 24

, 8-10am


Decatur:

Oct. 10 & 24

, 8-10am


Kennesaw: Oc

t. 10 & 24

, 8-10am


Marietta:

Oct. 10 & 24

, 8-10am


Midtown:

Oct. 10 & 24

, 8-10am
Suwanee: Oct. 14 & 28, 10am-12pm
Alpharetta:

Oct. 17 & 31, 8-10am




To register for the preview clinics or classes, just click on the location of your choice.
Learning these principles will help transform your running to a more efficient & injury free experience! You'll have fun while you learn in a friendly, relaxed, and non-intimidating atmosphere. Perfect for runners of all paces and abilities.
---
---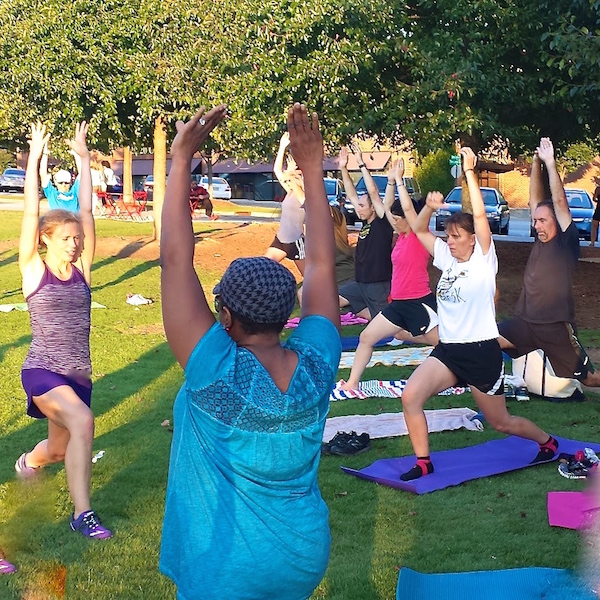 Join us each week for
a free
Skills & Drills Workout
designed
to help you run stronger, run better, and be the best
runner you can be. The workout addresses core strength, balance, flexibility, form drills, and
is perfect for
all abilities and ages. (Bring the kids!)

Mondays:
Brookhaven 6:30pm
Midtown 6:30pm
Suwanee 6:30pm
Decatur 6:30pm
Kennesaw 6:30pm
Marietta 6:30pm


Alpharetta 6:30pm

---
---
Peachy Express
Free Same Day Local Delivery
Need new running shoes and time is not on your side? We want fresh kicks on your feet so you can get a good stress buster run in when you need to.
Peachy Express

is available in 80+ zip codes around Metro Atlanta. Check to see if your zip code is on the list, choose your shoes, and you're good to go! Fresh kicks will reach you in a few hours*, and delivery is on us! If your favorite pair of shoes is not on the list, just call your neighborhood BPRC. If the shoe is in stock, it will be on it's way! (If it isn't, there's always a plan B.)
*Orders must placed by 6:00pm weekdays, and 4:00pm Saturdays. Sorry, this service is not available on Sundays.