---
Hop To It!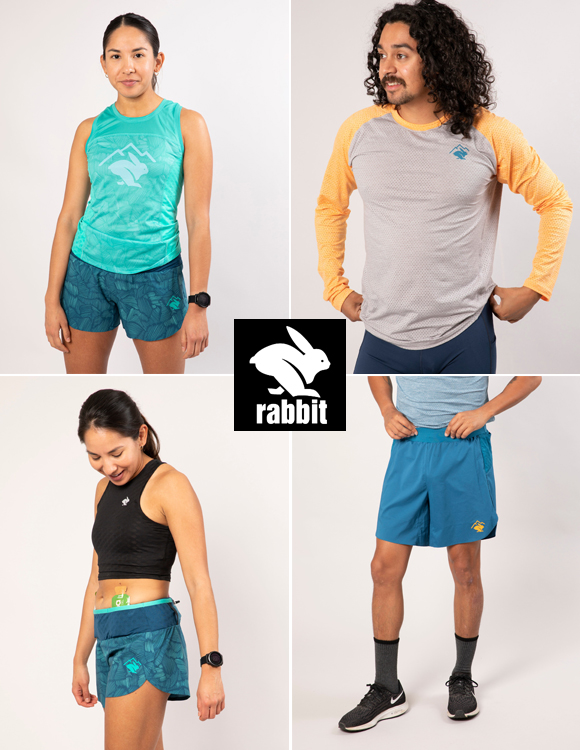 Check out the new Rabbit Trail collection that has arrived in stores! While designed for trails, the durability, breathability, and storage capabilities are worthy for road running, especially for those running 13.1 & 26.2 distances or any distance where you need to carry something extra without adding additional accessories. Ladies, the Flash sleeveless top has a high neckline with a loose fit and is made with rabbitLITE material that'll keep you cool on those long runs. Pair the Flash top with the Smashems 2.5" shorts to complete the look. These shorts are so comfy with the rabbitDRT and rabbitKNIT ICE fabric. This ultimate high-performance trail short has built-in storage around the entire flat, wide, mid-rise waistband, and 6 pockets to be exact. These are perfect for road or trail. If you've wondered how to carry gels, a phone, and other small items, here's your answer!
The men's EZ Tee Perf shirt is "perf-ect" for those cool mornings and

the perforations throughout the entire shirt allow it to be breathable and improve airflow, keeping you cool when it warms up.

The FKT 5" shorts are a favorite for those running roads as well as trails. With side pockets to hold gels and a rear pocket that fits most phones, you'll simplify your runs allowing you to enjoy the miles no matter the pace.
---
Ep. 127 - The Big Peach Ride + Run

Podcast with Guest Alex & Stephanie Rodriquez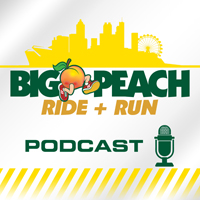 This week's Big Peach Ride + Run Podcast is hosted by Big Peach Running Co. Co-founder, Mike Cosentino. Alex and Stephanie "Fe" are the Owners of North GA Running Company and the North GA Running Race Series. Hear from Mike as he officially announces the news of North GA Running Co. joining the Big Peach family! Our conversation with Alex & Stephanie Rodriguez will leave you celebrating the way we think about diversity in the Running industry, and how a family business works best. Their partnership extends from the footwear wall to the finish line of some of the most notable ultramarathons. Alex is an immigrant from Mexico and a Guest Services guru who is acutely and beautifully aware that he is living "his American dream".
---
The Big Peach Ride + Run Podcast with Jim Weber, CEO of Brooks Running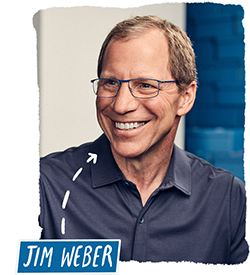 May 11th, 6:00 pm

You're invited to join us live (via Facebook) as we have a conversation for our next podcast with Jim Weber, CEO of Brooks Running. For those joining us, we'll be raffling his new book "Running With Purpose". We'll dive deep into how a small company took on the bigger brands to become the leader in the highly competitive global running market. This is a great opportunity to take a peek at one of the dominant running brands in the world.
If you wish to participate in this episode, send your comments or questions to podcast@BigPeachRunningCo.com. We may either use your submission in the broadcast or connect with you beforehand to weave you into the conversation itself!

The Cartersville Thursday night run is at Drowned Valley Brewing. Our Cartersville location also offers a Sunday morning run on the 2nd Sunday of every month at 6:30 am.
Join us every Wednesday night for a group ride around the Brookhaven area. The ride will be led by members of our team and the Brookhaven Bicycle Alliance. The rides are open to all abilities with 13-mile & 20-mile routes. Post-ride, we'll gather at Hob Nob in Town Brookhaven for some post-ride food and drinks. Come on out and meet members of our team and the Brookhaven Bicycle Alliance. With warmer temps and longer days, it's a perfect time to enjoy a ride outside!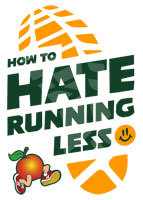 How To Hate Running Less
Marietta - Wednesdays, 6:30 pm

We get it. Some folks don't like running. At times, it can feel clunky, jarring, and uncomfortable. That's why we're offering "How to Hate Running Less," a 30-minute FREE class with basic instruction, simple drills, and light running designed to change the way running feels and, hopefully, make it feel lighter, smoother, and EASIER. It's open to everyone (Walkers, Runners, Kids). Come ready for light drills and running outside in our East Cobb location.
---

Lakepoint Run Camp
Emerson, GA - June 20 - 22
Student-Athletes join us for a fun, highly-active, informational/instructional camp on all things running. Sessions during each day of the three-day camp include teaching the fundamentals of both cross-country and track & field, and of course, a workout. Additionally, beginner-level instruction will be given on the technical aspects of track and field events as well as key training attributes that all aspiring young runners need to know. Be ready to run! For more information visit the event site.
---
Run Free Cross Country Camp
Young Harris, GA - July 11th-15th
Middle School and High School athletes, come join this fun-filled, epic week on some of the most iconic trails in North Georgia and North Carolina! Workshops on form, race strategy, goals, nutrition, and more. There will be adventure challenges, local outings, and some really cool time with an elite coaching staff! Register now!


Chick-Fil-A Big Peach Half Marathon & Duck Dash 5k
May 14th - Cartersville, GA
Want to be a part of Cartersville's first-ever Half-Marathon?! PLEASE JOIN US for what will amount to one of the most amazing days in NW GA Road Racing history! This Half-Marathon/5K tandem promises to deliver a first-class running environment that you and your friends will want to be a part of. The Half-Marathon will be combined with the 17th running of the legendary "Duck Dash 5K," with proceeds from BOTH races going to benefit Advocates for Children! Register here.
---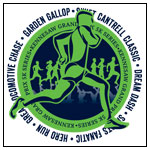 Swift Cantrell Classic 5k
---

Go Loco 5k Road Race & 1k Fun Run
Go Loco at Town Center Mall with the first race of the 2022 Locomotive Race Series! The course is super fast and there will be great music, refreshments, and fun at the finish. All finishers will receive an awesome shirt and finisher medal! Register here.
---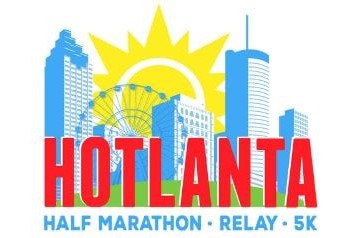 Hotlanta
June 12th - Atlanta, GA
Experience the unique HOTLANTA Course spotlighting some of Atlanta's most iconic locations. Conquer the hills and embrace the warmer temps of early June to earn your Custom Finisher Medal.
Celebrate your success with music, refreshments, and more during the post-race party in beautiful Pemberton Place at the World of Coca-Cola, one of Atlanta's premier event venues.
It's not too late to take advantage of pre-season pricing! REGISTER online.

| | |
| --- | --- |
| Kirkwood Spring Fling 5k | Swift Cantrell Classic |
| Brookhaven Bolt | Chick-fil-A/Big Peach Half & 5k |
| Go Loco 5k | |