---
Here We Grow Again!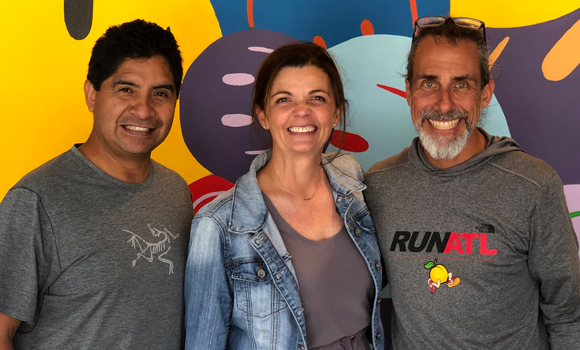 After several months behind the scenes, we can finally share the news. If you live in Cumming, GA, and have shopped with North GA Running Co., you'll be happy to know that Alex & Stephanie Rodriguez (and their team) will be joining the Big Peach Running Co. family. We are thrilled to have them join our family and grow our locations to 9 across the metro Atlanta area. The transition will take a few months before you see the store sign change.
Of course, if you've not visited North GA Running Co., we want to introduce you to Alex & Stephanie and invite you to visit them. Alex is an immigrant from Mexico living the "American Dream". Both Alex and Stephanie are runners and are training for the Cruel Jewel 100 in just a few weeks. We had them both on the latest podcast and we hope you take a listen to learn more about them.
---
Ep. 127 - The Big Peach Ride + Run

Podcast with Guest Alex & Stephanie Rodriquez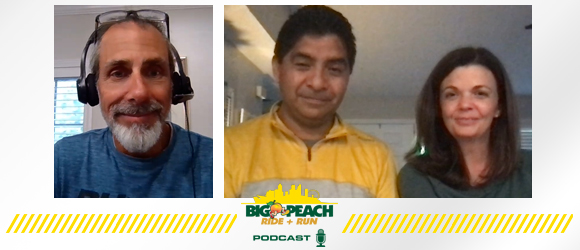 This week's Big Peach Ride + Run Podcast is hosted by Big Peach Running Co. Co-founder, Mike Cosentino. Alex and Stephanie "Fe" are the Owners of North GA Running Company and the North GA Running Race Series. Hear from Mike as he officially announces the news of North GA Running Co. joining the Big Peach family! Our conversation with Alex & Stephanie Rodriguez will leave you celebrating the way we think about diversity in the Running industry, and how a family business works best. Their partnership extends from the footwear wall to the finish line of some of the most notable ultramarathons. Alex is an immigrant from Mexico and a Guest Services guru who is acutely and beautifully aware that he is living "his American dream".
---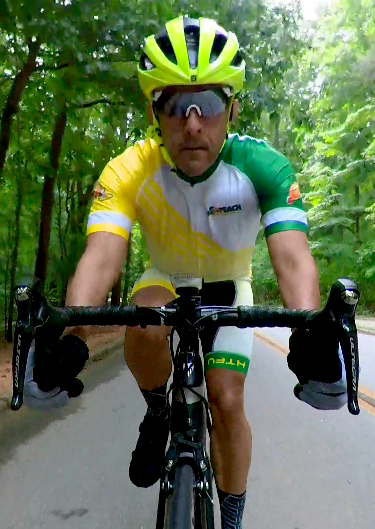 Help Support Grady's Frontline Heroes!
Hey, it's Dave "D2" and I'd appreciate your support no matter how small. I'm riding 62 miles (100K) at VeloCity Atlanta on May 7th. They treat every person who comes through their doors regardless of insurance, wealth, or zip code.
PLEASE Click the donate button to make a donation to my fundraising page today. Thank you in advance for considering this request.

Dave "D2" Martinez
Director of Marketing, Co-Host - The Big Peach Ride + Run Podcast

The Cartersville Thursday night run is at Drowned Valley Brewing. Our Cartersville location also offers a Sunday morning run on the 2nd Sunday of every month at 6:30 am.
Join us every Wednesday night for a group ride around the Brookhaven area. The ride will be led by members of our team and the Brookhaven Bicycle Alliance. The rides are open to all abilities with 13-mile & 20-mile routes. Post-ride, we'll gather at Hob Nob in Town Brookhaven for some post-ride food and drinks. Come on out and meet members of our team and the Brookhaven Bicycle Alliance. With warmer temps and longer days, it's a perfect time to enjoy a ride outside!
Suwanee - May 3rd, 6:30 pm
Join our regular social run and demo the new On Cloudmonster & Cloud Runner, the latest releases from On Running. Post-run adult beverages and giveaways for those in attendance!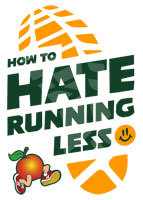 How To Hate Running Less
Marietta - Wednesdays, 6:30 pm

We get it. Some folks don't like running. At times, it can feel clunky, jarring, and uncomfortable. That's why we're offering "How to Hate Running Less," a 30-minute FREE class with basic instruction, simple drills, and light running designed to change the way running feels and, hopefully, make it feel lighter, smoother, and EASIER. It's open to everyone (Walkers, Runners, Kids). Come ready for light drills and running outside in our East Cobb location.
---

Lakepoint Run Camp
Emerson, GA - June 20 - 22
Student-Athletes join us for a fun, highly-active, informational/instructional camp on all things running. Sessions during each day of the three-day camp include teaching the fundamentals of both cross-country and track & field, and of course, a workout. Additionally, beginner-level instruction will be given on the technical aspects of track and field events as well as key training attributes that all aspiring young runners need to know. Be ready to run! For more information visit the event site.
---
Run Free Cross Country Camp
Young Harris, GA - July 11th-15th
Middle School and High School athletes, come join this fun-filled, epic week on some of the most iconic trails in North Georgia and North Carolina! Workshops on form, race strategy, goals, nutrition, and more. There will be adventure challenges, local outings, and some really cool time with an elite coaching staff! Register now!

VeloCity - 10, 25, 50, 65 Mile Ride - 5K/9-Mile Trail Race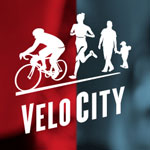 May 7 - Bouckaert Farm, Chattahoochee Hills

This event is a fundraiser for the Grady Health Foundation that supports Grady's Frontline Heroes. Cyclists have the option of 10, 25, 50, & 60 miles routes along some of the best places to ride a bike around Atlanta. The trail races take place on private property with plenty of wide-open spaces. Both courses are relatively flat and on easy trails. Perfect for beginners. This is an all-day family event with plenty of post-race activities. Whether you run, walk, or bike, you don't want to miss this event!
Big Peach Running Co. Kids Dash
New this year! Bring the kids and also have them participate in the Kids Dash. The kids run starts at 11 am after the trail race with participants receiving a medal. Then hang out for fun post-race activities including a rock climbing wall!
---

What could be better than celebrating Cinco de Mayo with Tacos & Tequila? The inaugural Tacos & Tequila 5k hosted by Performance Race Services will
feature great food and drinks sponsored by Beto's Tacos of Suwanee. This race supports the Lawrenceville Co-op. Register here.
Great Strides Atlanta
May 21st - Suwanee, GA
Great Strides is the Cystic Fibrosis Foundation's largest national fundraising event. Each year, more than 125,000 people participate in hundreds of walks
across the country to support the Foundation's mission to cure cystic fibrosis. Great Strides Atlanta includes a 5K walk, kid's corner activities and DJ entertainment throughout the day to celebrate fundraising efforts. Register online.
---

Brookhaven Bolt
May 14th - Brookhaven, GA
The course runs through the beautiful hills of Ashford Park in Brookhaven. Beginning and ending at Village Place Brookhaven, the course is a challenging yet fair test for runners of all abilities. This race is perfect for all levels of running ability including strollers and walkers. This event is a fundraiser for Ashford Park Elementary School! Register online.