---
No Tricks. Just Treats!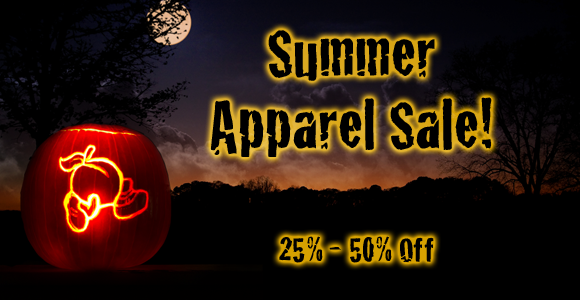 Dave "D2"
With the cooler temps finally, here, it's time to clear out the Summer apparel and make room for new Fall apparel. With items reduced 25% - 50%, we're sure you'll find some treats. Visit any of our 7 Big Peach Running Co. locations to treat yourself to these savings! *Can not be combined with other offers.
Halloween Hours
Thursday, October 31st: 10 am - 6 pm
---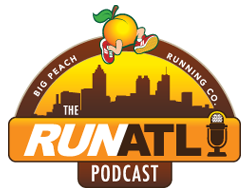 Ep. 65 - The RUNATL Podcast with Guest Jacob Geisler
This week on the RUNATL Podcast "D2" took over the mic to cover the topic of sport/race-day nutrition with Jacob Geisler. Jacob is not only a Tech Rep for GU Energy but has a Masters Degree in Exercise & Nutrition Science which makes him an expert on how to properly fuel for races ranging from 5K distances all the way to Ultra events.
More details and show notes are available here.

Annual Halloween Costume Run
Midtown - October 29th, 6:30 pm
Join our Midtown crew for our annual Halloween Costume run. Wear your favorite costume and prepare for some fun miles. No tricks just treats after the run with some candy for participants! RSVP here!
---
Flu Clinic - Get The Shot
Marietta - October 29th, 5:30 pm
- 8:00 pm
Make sure you stay healthy and keep running through the winter! Don't let the flu slow you down. Flu shots will be given on-site at Big Peach Running Co. *Cost is free through most insurances or $25 out of pocket for the quadrivalent flu vaccine. RSVP here.
---
Thanksgiving Day Half Marathon Course Preview
Midtown - November 2nd, 7:30 am
Join us for the first of two Thanksgiving Day Half Marathon course preview runs! The runs begin at the Midtown store and are approximately 11.7 miles. These course preview runs, which also finish at the store, are an outstanding way to prepare you physically and mentally for the big race. Arrive by 7 am and be ready to run at 7:30! RSVP here.
---
Georgia Sports PT Assessments
Midtown - November 5th, 6:30 pm
Do you have an injury or another issue that needs some attention? Come in for a complimentary assessment from Dr. Phillip Wyatt with Georgia Sports Physical Therapy. He'll be available to answer your questions and he'll provide sandwiches for those in attendance. RSVP here.
---
Go Ahead, Stop & Pee: A Guide To Running During Pregnancy & Postpartum
Kennesaw - November 6th, 6:30 pm
Join us on for a Q&A and book signing with Dr. Blair Green PT, DPT and Dr. Kate Mihevc Edwards PT, DPT for their new book, Go Ahead, Stop and Pee: A Guide to Running During Pregnancy and Postpartum. This is a guide written by women, for women! Go Ahead, Stop and Pee is a fresh voice that empowers women to maintain their running lifestyle during pregnancy and postpartum. Combining first-hand experience as well as science. RSVP here.


| | |
| --- | --- |
| FREE Fundamentals Class | TransFORMed Running Engaged ($50) |
| | |
Learning these principles will help transform your running into a more efficient & injury-free experience! Perfect for runners of all paces and abilities.

---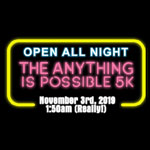 Anything Is Possible 5K
November 3rd - Kennesaw, GA - 1:50 am/8:00 am
Travel through time and party all night! Enjoy an amazing light, sound and special effects show on the course then finish to the biggest post-race party you have ever seen! With the time change, you'll finish before you started. If you'd rather run in the morning, sign up for the Anything Is Possible After Party 5K! Both races include breakfast from First Watch. Register online.

---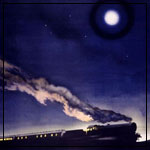 Locomotive Half Marathon & 5K
December 15th - Kennesaw, GA - 7:30 am
This is the crown jewel of the Locomotive Race Series! Long Sleeve shirts, custom finisher medals and FREE pasta party for half marathoners! Two amazing courses that both finish to a huge post party! Both courses are USATF certified! Register online.

Cowart YMCA 5K

Brookhaven

- October 31st, 4 pm - 8 pm

Anything Is Possible 5K

Alpharetta Women's Half Marathon
Alpharetta Women's Half Marathon