---
A Different Kind of

MONSTER

!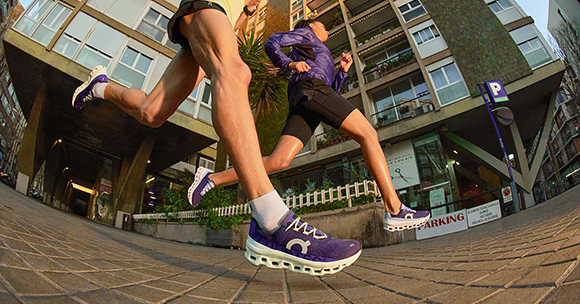 The On Cloudmonster has finally arrived! We got a preview of this model last Summer and it's a unique feel with its rocker outsole. With it's massive cushioning, it's still very light with On's cloud element midsole design. If you want a lot of protection from impact underfoot without sacrificing a quick and responsive ride, you should come in and check out the On Cloudmonster. Better yet, check out one of our demo runs at our Alpharetta and Midtown locations coming up. See below for more details.

---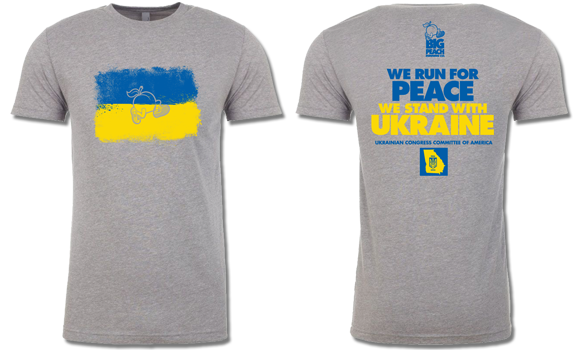 Stand With Ukraine - LAST Chance!
This limited-edition tee is a great way to make a statement AND make a difference! Our "Stand With Ukraine" Tee contributes 100% of the proceeds to the Ukrainian Congress Committee of America, as they serve the humanitarian needs of Ukrainian citizens displaced and disastrously impacted by the recent aggressions in their country.
Pre-Orders only (deadline April 12th at 12:00 pm).


NOTES: As a unisex tee, those who traditionally wear Women's sizes should order one (1) size smaller; all orders will ship the week of April 18th.

---
Ep. 126 - The Big Peach Ride + Run Podcast with Guest David Raichlen
This week's Big Peach Ride + Run Podcast is hosted by Big Peach Running Co. Co-founder, Mike Cosentino. Mike talks to David Raichlen, Professor of Biological Sciences and Anthropology and discusses how we evolved from having to be active to survive to becoming more comfortable at resting.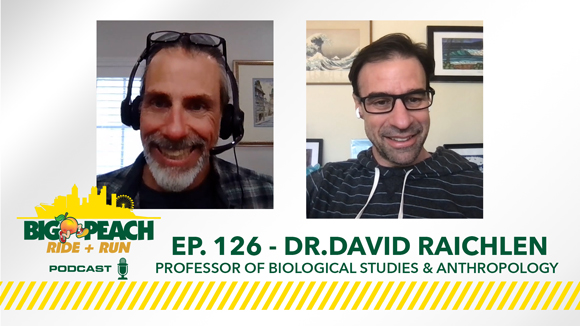 ---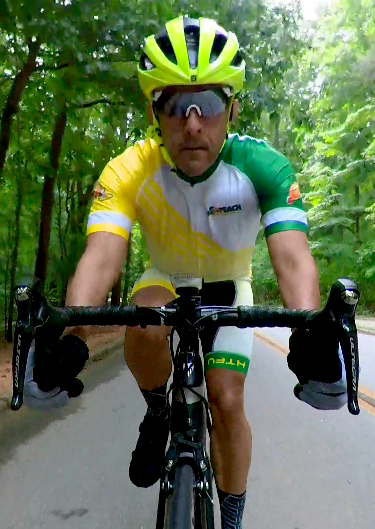 Help Support Grady's Frontline Heroes!
Hey, it's Dave "D2" and I'd appreciate your support no matter how small. I'm riding 62 miles (100K) at VeloCity Atlanta on May 7th. I'll be representing Big Peach Running Co. in support of Grady's Healthcare Heroes. A few years ago I made the decision to stop racing for time or for personal goals (sure, I'm always trying to get stronger & faster). I'm grateful that I have my health and that I can enjoy running, cycling, and other activities. Instead, I use my abilities to help others reach their goals or help others in need by donating my time and resources. Please consider donating to this cause.
Grady's role in our community has never been more important. They have been on the frontline of the pandemic while still turning tragedies into miracles in their trauma, stroke, and burn centers. They treat every person who comes through their doors regardless of insurance, wealth, or zip code.
Any amount you give will make a difference and will help Team Grady remain strong no matter what the future may hold.
PLEASE Click the donate button to make a donation to my fundraising page today. Thank you in advance for considering this request.

Director of Marketing, Co-Host - The Big Peach Ride + Run Podcast

The Cartersville Thursday night run is at Drowned Valley Brewing. Our Cartersville location also offers a Sunday morning run on the 2nd Sunday of every month at 6:30 am.
Join us every Wednesday night for a group ride around the Brookhaven area. The ride will be led by members of our team and the Brookhaven Bicycle Alliance. The rides are open to all abilities with 13 mile & 20 mile routes. Post ride, we'll gather at Hob Nob in Town Brookhaven for some post-ride food and drinks. Come on out and meet members of our team and the Brookhaven Bicycle Alliance. With warmer temps and longer days, it's a perfect time to enjoy a ride outside!
Midtown - April 12th, 6:30 pm
Alpharetta - April 20th, 6:30 pm
Join our regular social run an demo the new On Cloudmonster, the lastest release that provides monster cushioning. Post run adult beverages and giveaways for those in attendance!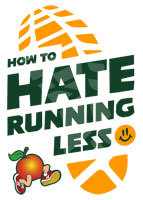 How To Hate Running Less
Marietta - Wednesdays, 6:30 pm

We get it. Some folks don't like running. At times, it can feel clunky, jarring, and uncomfortable. That's why we're offering "How to Hate Running Less," a 30-minute FREE class with basic instruction, simple drills, and light running designed to change the way running feels and, hopefully, make it feel lighter, smoother, and EASIER. It's open to everyone (Walkers, Runners, Kids). Come ready for light drills and running outside in our East Cobb location.
---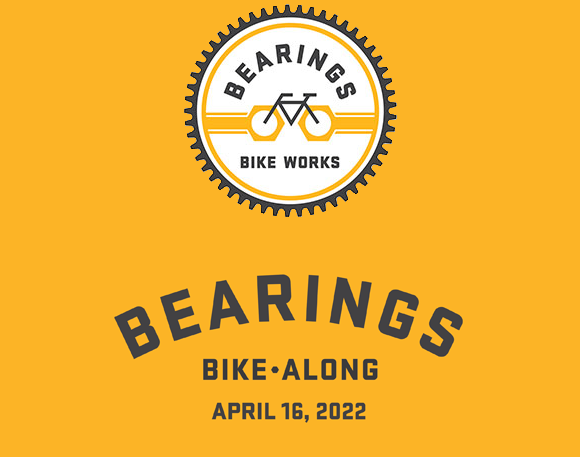 Bearings Bike Along


Atlanta - April 16th
Big Peach Running Co. is proud to support Bearings Bike Works
and their Bike-Along fundraiser! Join us on April 16th for a ride, walk, or run on the Atlanta Beltline Westside Trail. Register to ride, walk, or run
with proceeds supporting the work that Bearing Bike Works is doing in the community. The event takes place at the Lee + White Development (home of Monday Night Garage, Wild Heaven West End, Hop City, & others). For the more adventurous cyclist, the BeltGrind
is later in the day which also supports Bearings Bike Works.
---
Run Free Cross Country Camp
Young Harris, GA - July 11th-15th
Middle School and High School athletes, come join this fun-filled, epic week on some of the most iconic trails in North Georgia and North Carolina! Workshops on form, race strategy, goals, nutrition, and more. There will be adventure challenges, local outings, and some really cool time with an elite coaching staff! Register now!


HappyFeat Happy Hour 5k

April 16th - Suwanee, GA
This race is focused less on speed and more on margaritas, beer, & fun with friends and family. Participants will be able to enjoy cold beer & tasty 4 oz margarita prior to the race, with a beer refill station at the halfway point on the course sponsored by Monkey Wrench Brewery. Avid runners can forego the pre-race drinks & hustle their way to the Finish Line just in time for HAPPY hour! Register here.
Max's Moon Run is a family-friendly event with a 5k, live music, vendor booths, food trucks, and kids activities. Register here.
---
VeloCity - 10, 25, 50, 65 Mile Ride - 5K/9-Mile Trail Race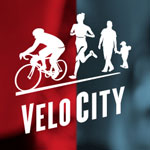 May 7 - Bouckaert Farm, Chattahoochee Hills

This event is a fundraiser for the Grady Health Foundation that supports Grady's Frontline Heroes. Cyclists have the option of 10, 25, 50, & 60 miles routes along some of the best places to ride a bike around Atlanta. The trail races take place on private property with plenty of wide-open spaces. Both courses are relatively flat and on easy trails. Perfect for beginners. This is an all-day family event with plenty of post-race activities. Whether you run, walk, or bike, you don't want to miss this event!
Register
online
.
---

Chick-Fil-A Big Peach Half Marathon & Duck Dash 5k
May 14th - Cartersville, GA
Want to be a part of Cartersville's first-ever Half-Marathon?! PLEASE JOIN US for what will amount to one of the most amazing days in NW GA Road Racing history! This Half-Marathon/5K tandem promises to deliver a first-class running environment that you and your friends will want to be a part of. The Half-Marathon will be combined with the 17th running of the legendary "Duck Dash 5K," with proceeds from BOTH races going to benefit Advocates for Children! Register here.
---

Go Loco 5k Road Race & 1k Fun Run
Go Loco at Town Center Mall with the first race of the 2022 Locomotive Race Series! The course is super fast and there will be great music, refreshments, and fun at the finish. All finishers will receive an awesome shirt and finisher medal! Register here.

| | |
| --- | --- |
| | |
| Beat The Street for Little Feet | |