---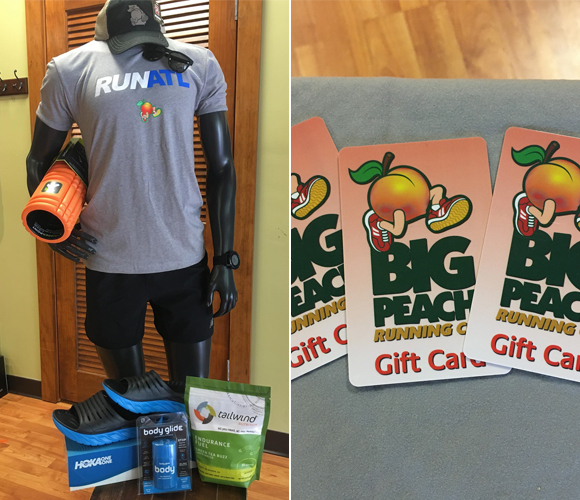 David,
Father's Day is June 21st! Make sure you stop by any of our Big Peach Running Co. locations to shop for the running Dad in your life. We've got plenty of ideas or you can choose a Gift Card instead. Stop by today!
---
Blog


Ladies, do you need something better to carry your phone during your runs? Have you heard of Koala Clip? It's a versatile clip for your phone that you can wear comfortably. Our team reviews them for you in this week's blog. Read the full review here.
---
Virtual Pub Runs

Tuesday, June 16th - 6:00 pm

Our RUNATL Podcast will host a special RUN UNITED conversation next Tuesday, June 16th at 6:00 p.m. Although this discussion will be available for all to hear by the week of June 22nd through your favorite RUNATL Podcast listening platform (learn more here), you're invited to join us and participate in this vital 90-minute conversation. Our Featured Guests will include Black Men Run, Vibe Ride, and others who can give us a real insight into being a recreational black athlete and black business owner in the fitness industry in our city and in our nation. We hope you'll join us! Use this link to get connected and join the conversation.

---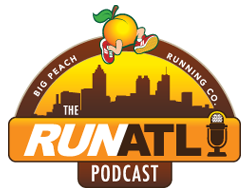 Ep. 85 - The RUNATL Podcast with Guests Matthew Rose & Eric Heintz
This week on the RUNATL Podcast our Guests are Matthew Rose, Founder/Head Coach of Dynamo Multisport and Eric Heintz, Director - High Performance with the Atlanta Track Club. We get some great insight into training with these two experts!. Listen to the latest episode here.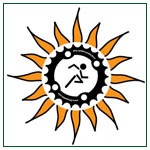 Dirty Spokes

June 13th - Haw Creek 6.1/3.0 Mile Trail Run
The race starts at 8:00 am in Cumming, GA. This is a great single and double track off-road running experience. The race will start in the parking lot (required for spacing) but will soon lead into the woods. Register here.
Trail races are back! The races will be socially responsible, taking measures to protect all participants. Since all races are chip timed, participants will be spaced apart with a 10-minute window to cross the start line. Participants will need their own hydration & nutrition for the race. For those interested, a virtual trail race option is also available.
---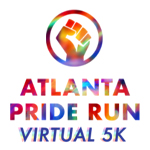 Atlanta Pride Run Virtual 5K
June 30th

Lace-up your shoes and join us for the VIRTUAL Atlanta Pride Run & Walk 5K! Due to current events, we are nominating this year as the 29.5 Annual Atlanta Pride Run & Walk (we'll celebrate 30 years in 2021)! However, we are still partnering with Joining Hearts to raise money for Atlanta-area HIV healthcare agencies that need our support now more than ever.
100% of what we raised last year went to our beneficiary, AID Atlanta.
We hope you'll join us to support our community and walk, jog, or sprint in pride.
Register here.
---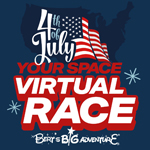 4th of July Your Space Virtual Race
Get ready to sweat in your red, white, and blue for Bert's Big Adventure this Fourth of July with the Your Space Virtual Race!
Choose your distance – 1 mile, 5k, or 10k. You can walk, run, or ride in YOUR SPACE and at YOUR PACE. We just ask that you keep a full star-spangled banner (a healthy 6-foot distance or more) between yourself and others.
Register – Register below with a $15 tax-deductible donation that benefits Bert's Big Adventure (and only $5 for each additional family member or quarantine roommate). For $25, you can also order a commemorative race t-shirt…they're so soft! Register online.