---
Kicking Off The New Year!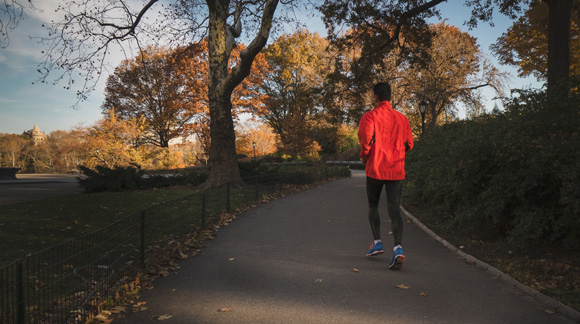 It's a new year and typically it means looking at a calendar and planning on races and setting some goals for the year. There are still many big races that have been canceled or are still waiting to announce their plans for the year. Regardless of the status of those races, running (walking, cycling, or general fitness) is not canceled. You can set goals and achieve them as long as you have a plan in place on how you'll achieve those goals. We also know that many of us have been running by ourselves and it's much easier if you can run with a group. We want to let you know that we are offering social runs at some of our locations. You can check out the weekly calendar here. We are encouraging everyone to wear masks prior to the run, congregate outside before the start, and run 6-feet apart during the run.
For those looking to improve their running form this year, check out the "How To Hate Running Less" session at our Marietta location every Wednesday at 6:30 pm (details below). If you're looking for in-person races, check out our race calendar. Smaller races have been done safely due to lower numbers of participants as well as safety measures including wave starts. If you were unaware, The Publix Atlanta Half Marathon/Marathon and 5K will be held on February 28th at the Atlanta Motor Speedway. Registration is still open but there is a cap on participants.
Whether you run/walk for fun or race virtually/in-person, we'll be here to help you reach your goals throughout the year.
---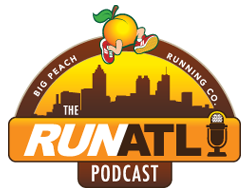 Ep. 100 - The RUNATL Podcast 2020 Year In Review
The RUNATL Podcast is hosted by Big Peach Running Co. Founder, Mike Cosentino, and Director of Marketing, Dave "D2" Martinez. This week on the RUNATL Podcast we celebrate our 100th episode and look back at 2020. We discuss how Big Peach Running Co. was impacted in 2020 and we tease the possibility of something new in 2021. Mike & Dave also share their personal thoughts on 2020.
Listen to the latest episode here.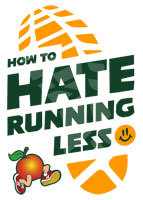 How To Hate Running Less
Marietta - Wednesdays, 6:30 pm

We get it. Some folks don't like running. At times, it can feel clunky, jarring, and uncomfortable. That's why we're offering "How to Hate Running Less," a 30-minute FREE class with basic instruction, simple drills, and light running designed to change the way running feels and, hopefully, make it feel lighter, smoother, and EASIER. It's open to everyone (Walkers, Runners, Kids). Come ready for light drills and running outside in our East Cobb location.
---

Big Peach On Wheels - Serenbe
January 8th, 9 am - 5 pm
Big Peach On Wheels is heading south to Serenbe! While we don't have a physical location south of the city, our mobile unit will be in Serenbe every two weeks. We'll be parked outside the One Mado building for your convenience! If you have a specific request, email us in advance at OnWheels@BigPeachRunningCo.com and we'll bring your shoes or any other items down to Serenbe.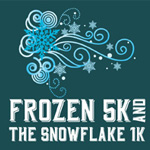 Frozen 5K/Snowflake 1K
January 23 - Canton, GA
In-person & virtual option available. After the race, join the fun with our DJ playing a mix of your favorite tunes, awesome photo opportunities, and much more! ALL finishers in the 5K AND the 1K get a cool shirt and snowflake finisher medal! Dress as your favorite fairy tale character for a chance to win some amazing prizes! Share your love of running with YOUR little snowflake at an event the entire family can enjoy!
There is a 250 person race limit! This race has sold out every year so don't delay and register now!
---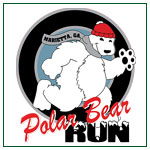 Polar Bear 5K
January 30 - Marietta, GA
This race, now in its 33rd year, will be one of the most enjoyable January, cold-weather runs you will ever participate in! Not only do we offer you a fast, flat course, but the fun, food, and dry fit pullover make this a must run! Proceeds from the race benefit participants of JF High School Student Music who need financial assistance for the annual Mission/Choir Tour. This race will be limited to 500 participants. Register online.