---
Give The Gift Of Health & Fitness!
There are only 10 shopping days left so don't procrastinate! Give the gift of health and fitness with any of the great options in our holiday guide. This issue is packed with great content so let's get to it!
Did you miss our live broadcast with great gift ideas and promotional code to save? Watch at your convenience here.
---
Purchase $200 or more in merchandise and/or gift cards, and you'll receive BPRC Peachy Bucks that can be used for future purchases! This sweet deal is eligible for in-store and online purchases. Here's how it works - if you spend $200.00-$249.99, you'll receive $25 in Peachy Bucks. Purchase $250.00-$299.99 and you'll receive $30 in Peachy Bucks, and so on. You must mention this offer at the time of check out.
This offer is valid, through December 31, 2021. For online purchases, mention Peachy Bucks in the Notes section of your online order to receive your electronic Peachy Bucks to use on a future purchase.
Fine print and details: This offer excludes sale rack and gift card redemptions. Peachy Bucks are earned based on your order Sub-total (pre-tax). Peachy Bucks are for future purchases and may not be applied to the transaction earning the bonus card. This offer runs from November 30 - December 31, 2021. Peachy Bucks will expire on June 30, 2022.
---
Work Your Passion!
Big Peach is always accepting applications and is growing to meet the rightful expectations of our Guests and the communities we serve! To learn more or apply, please use this link: Employment Opportunities | Big Peach Running Co. Equally as cool, we want you to know about available positions with a couple of our most favored partners: Atlanta Track Club and Kyle Pease Foundation. Click thru to learn more!
---

For the next 4 weeks, we'll be featuring various gift ideas for the runner, walker, & cyclist. Leave your email open to drop hints for those shopping for you.
---
---
---
Gifts For Those Who Have Been Really, Really Nice!
Bike products are available at our Big Peach Ride+Run location in Brookhaven.
---

---
Wahoo Holiday Sale!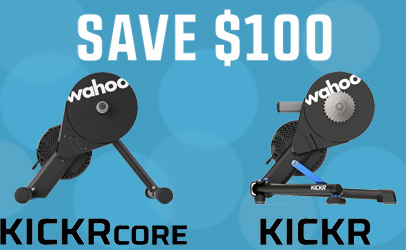 Still looking for the best holiday gift?
Now through December 21st, save $100 on the WAHOO KICKR or KICKR CORE!
Head into Big Peach Ride + Run and ride out with your new KICKR Power Trainer. This offer is available in-store at our Brookhaven location only.
Receive up to $115 in Peachy Bucks with the purchase of a Wahoo Kickr ($85 in Peach Bucks for the Wahoo Kicker Core). It's the best deal in town!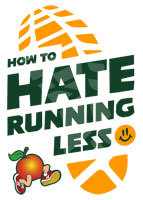 How To Hate Running Less
Marietta - Wednesdays, 6:30 pm

We get it. Some folks don't like running. At times, it can feel clunky, jarring, and uncomfortable. That's why we're offering "How to Hate Running Less," a 30-minute FREE class with basic instruction, simple drills, and light running designed to change the way running feels and, hopefully, make it feel lighter, smoother, and EASIER. It's open to everyone (Walkers, Runners, Kids). Come ready for light drills and running outside in our East Cobb location.
---

The Sole Project
Midtown & Decatur locations - through December 22nd
Social Fitness ATL is hosting their 2nd Annual Holiday Shoe Drive that will benefit the homeless and less fortunate in and around Atlanta. Drop off gently used shoes at our Decatur or Midtown locations. You can also donate through their GoFundMe page with all proceeds going towards the purchase of hats, gloves, socks, and personal hygiene items, which are major needs for the homeless community.
---
FREE RUNATL Spring Half Marathon Traning Program
We're offering a FREE 12-week marathon training program that targets the Publix Atlanta Marathon on February 26th. Registration is now open and is perfect for those doing their first half marathon or looking to improve from their previous race. Registration will close on December 17th. Both programs are open to everyone and are designed to get beginners and intermediate runners across the finish line through weekly scheduled runs you can do on your own or socially distance with your running group.



Dashing Through The Square
December 18th - Marietta, GA
Dashing Through the Square is a Peachtree Qualifying Race featuring electronic chip timing to ensure accuracy for runners. This family-friendly race will take you past beautiful, historic homes and the quaint shops that line Marietta Square. A virtual option is also available Due to COVID, this year the Kids 1K (12 years and under) will be virtual. Proceeds from this event will support youth enrichment programs and other community initiatives benefiting Cobb County. Register online.
---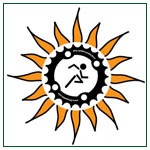 Dirty Spokes - Mayhem On The Mountain
January 8th - Cumming, GA
The Dirty Spokes Trail Series is back and it kicks off at Sawnee Mountain!
This is the first race of the series with a 5.15 or 3.0 mile option. The course is a mix of single and double track with a generous dose of rocks and roots. Expect a significant amount of elevation as the course does take place on a mountain.
---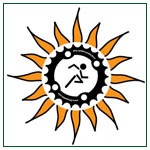 Dirty Spokes - Thrill In The Hills 50k/21k/5Mile
February 13th - Winder, GA
There are plenty of options to suit all trail runners! The 50k options include solo, 2 person relay, 7 3 person relay. There is also a 21k (13.1 mile) and 5 mile course! The course consists of single & double track trails with roots, some technical sections, and little elevation gain. A percentage of the race proceeds will go to the Yargo Trail for their help in maintaining the Fort Yargo State Park trail system. Register here.