---
A new year always provides a fresh start and the opportunity to renew the commitment to a better and healthier you. If you've struggled in the past achieving some of your goals, there's no reason to go it alone when you join one of our Social Runs available at all 7 Big Peach Running Co. locations. They're free and we welcome everyone, including those that are new to running, no matter your pace. If you need some additional help, check out our events below. We've got a few options to help motivate you, inspire you, and support you on your journey. We also recommend that you focus on the fun through the journey. It'll make reaching those goals much easier! Keep an eye out for upcoming clinics that are always informative with the goal to keep you healthy and active in the New Year!
Holiday Hours
1/1 - Closed New Year's Day

1/2 - Regular Hours 10 am - 8 pm

Barre3 Community Class
Marietta - January 5th - 8

:00 am



Join us for a Free Barre class for runners. Learn how Barre can help with flexibility, mobility, and strengthening the glutes/quads to reduce the chances of injury and increase your performance. RSVP here.
---
FREE Spring Marathon Training Series
Midtown - Starting January 5th - March 9th - 7:30 am
Our Fall training program was so successful, we're doing one for the Spring!
If you have a half marathon or marathon in March or April this program is perfect for you. Even if you're not signed up for a race, you're welcome to join in on the fun (run)! The runs will be
on Saturday
mornings (meet at 7:00 am, run starts at
7:30 am)
and are open to all abilities.
If you can't attend the first week, no problem, just show up the following
Saturday
. The training program starts January 5th
and runs through
March 9th. We'll have monthly clinics that will help prepare you for race day.
Sign up now
for this FREE training program!
---
Let's Get It Started
Suwanee - Starting January 5th - 8:00 am
It's the new year and getting started is often the hardest part but we're here to help! Your "Peachy" friends in Suwanee are here to help get you started on whatever fitness goals you may have for 2019! Throughout the year we will be covering a variety of topics that many new runners and walkers struggle to overcome. You can expect about 45 minutes of wonderful outdoor activity that we'll enjoy together. RSVP here!
---
Free Nutrition Consulting
Marietta - January 8th - 11:00 am - 1

:00 pm



Nutritionist Maria Hock will be on site offering free nutrition consulting for weight loss performance. If you want to get aggressive about your nutrition, fitness, & weight loss, Maria will be here to help. Appointments are required for a 20-consultation. Sign up here.
---
Turning Resolutions Into Reality
Marietta - January 9th - 6

:45 pm



Join our very own Heather Trainor as she'll discuss how to take those next steps to achieve your resolutions. We'll help you get started and stick with it for 2019! Heather just finished her goal to finish 50 marathons in 50 states. RSVP here.
---
Christian Griffin - Driven To Success
Thursday, January 24th: 7 - 10 pm

Come out and join us for a night with Christian Griffin,
an ultra-athlete, TV star, ultra-marathoner

,
Ninja Warrior among many other accomplishments.
You will want to hear about Christian's wealth of athletic accomplishments and how he overcame many struggles to help others live a better life!
Register now to hear him talk! Due to space constraints registrations are very limited. You will not want to miss out!

Trails For Everyone
Kennesaw Mountain - January 13th - 8:30 am

Who's down for a trail run? Our Midtown crew is leading one at
Kennesaw

Mountain
on January 13th (Sunday). We'll meet at 8:15 am at the Visitor's Center and we'll start the run at 8:30 am. The run is open to hikers, new trail walkers and runners, and faster runners. RSVP here!
---
Hit The Trails With Hoka
Sope Creek - January 19th - 8:00 am

What's better than starting the new year with a trail run in a Hoka shoe? Join our Marietta team and our friend Cassie, from Hoka. We'll have demo pairs of the Hoka Torrent. This is the perfect opportunity to not only try out a great trail shoe, it's a perfect opportunity if you've never been trail running! Remember to bring $5 for parking. RSVP here!


| | |
| --- | --- |
| FREE Fundamentals Class | TransFORMed Running Engaged ($50) |
| | |
Learning these principles will help transform your running into a more efficient & injury free experience! Perfect for runners of all paces and abilities.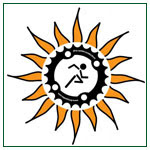 Dirty Spokes - Mayhem On The Mountain
January 5th

- 8:30

am

- Cumming, GA
This series is perfect for beginners and experienced trail runners offering a 3.0 Mile and 5.15 Mile option.
Big Peach Running Co. is proud to be back as a sponsor to this race series and we're offering a FREE entry* into any of the Dirty Spokes Trail Run Series with the purchase of any trail shoe! (Each race is limited to the first 10 free entries.) We're also offering In-store registration or you can register online.*Does not apply to Xterra or Georgia State Parks Series.
---
Ragnar Trail Atlanta-GA
April 12-13, 2019 - GA International Horse Park, Conyers
Is 2019 your year for adventure or you like the idea of something new? Then gather a group of your friends and sign up for good times on some nice trails.
Ragnar Trail Atlanta-GA is back where teams of 8 (or 4) set out to conquer a series of three smooth single-track trails that start and finish at Ragnar Village.
Use code: BPRC19 to save $80 off team registration. Sign up here!