---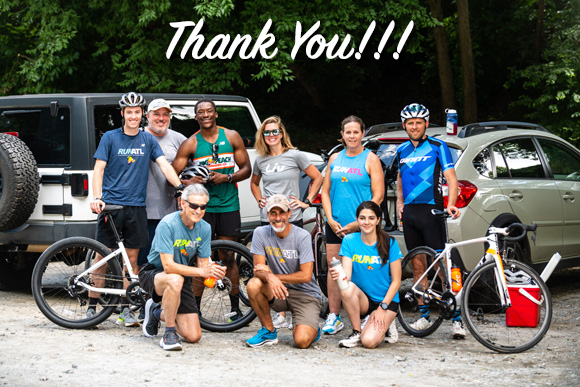 It's that time of year to look back and give thanks. We are very grateful for your support this year and overjoyed that so many more people are participating in an active lifestyle. Whether it's running, walking, hiking, or biking, we simply want to say thank you, from our team to you. We are very fortunate to do what we do, promote a healthy lifestyle, and interact with each of you while also having fun! We are so fortunate and grateful for you and we'll never take that for granted.
We hope you share time with those closest to you. As the holiday shopping season starts, please consider supporting local stores and restaurants. While Small Business Saturday takes place on November 27th, those businesses could use your support throughout the year. We wish you and your family a very special Thanksgiving this year and hope you remain healthy and safe.
We will be closed on Thanksgiving Day but will resume normal business hours (10 am - 8 pm) on Friday (check out the Black Friday deals below!).
Shop Black Friday deals at Big Peach Running Co.!
Garmin GPS Watches

- select Garmin Forerunner GPS watches are reduced by $100! Forerunner 245/245 Music, Forerunner 745, Forerunner 945/945 LTE, Enduro & Fenix 6. Venu & Vivoactive 4 also reduced! Select Garmin Edge bike computers are also on sale at our Brookhaven location. Sale through November 29th!
Hyperice - Hypervolt Go: $159, Hypervolt 2: $249. Sale through November 29th!
Additional Discounts - but we can't announce until November 26th/Black Friday. Make plans to stop by your local Big Peach Running Co. location to take advantage of these deals!
---
FREE RUNATL Spring Half Marathon Traning Program
We're offering a FREE 12-week marathon training program that targets the Publix Atlanta Marathon on February 26th. Registration is now open and is perfect for those doing their first half marathon or looking to improve from their previous race. Registration will close on December 17th. Both programs are open to everyone and are designed to get beginners and intermediate runners across the finish line through weekly scheduled runs you can do on your own or socially distance with your running group.

---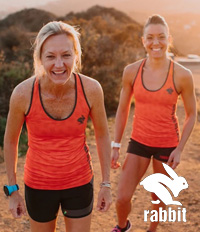 Ep. 118 - The RUNATL Podcast with Guests Monica Devreese & Jill Deering (Rabbit)

The RUNATL Podcast is hosted by Big Peach Running Co. Founder, Mike Cosentino, and Director of Marketing, Dave "D2" Martinez. This week on the RUNATL Podcast we talk to Monica Devreese and Jill Deering, the founders of the apparel brand, Rabbit. We discuss the origin of Rabbit and the business side of running an apparel company as part of our annual Small Business Saturday episode!
Listen to the latest episode here.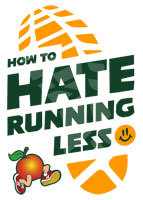 How To Hate Running Less
Marietta - Wednesdays, 6:30 pm

We get it. Some folks don't like running. At times, it can feel clunky, jarring, and uncomfortable. That's why we're offering "How to Hate Running Less," a 30-minute FREE class with basic instruction, simple drills, and light running designed to change the way running feels and, hopefully, make it feel lighter, smoother, and EASIER. It's open to everyone (Walkers, Runners, Kids). Come ready for light drills and running outside in our East Cobb location.
---

The Sole Project
Midtown & Decatur locations - through December 22nd
Social Fitness ATL is hosting their 2nd Annual Holiday Shoe Drive that will benefit the homeless and less fortunate in and around Atlanta. Drop off gently used shoes at our Decatur or Midtown locations. You can also donate through their GoFundMe page with all proceeds going towards the purchase of hats, gloves, socks, and personal hygiene items, which are major needs for the homeless community.


The 8th Annual Run the Lights of Life 5k

November 27th - Marietta, GA

Start - or continue - a new holiday tradition and run the Lights of Life! The 5K run starts at 430pm (Before Sunset) and takes in the beautiful campus of Life University during their annual holiday light show! As the run progresses, the sun will go down and the lights will come on! After the run, stay and enjoy the holiday festivities, with caroling, s'mores and hot cocoa, FREE photography, food and music, and much more, including FREE ENTRY into the Lights of Life! Register online.
---

Pine Mountain Trail Run 19-Miler/40-Miler
December 5th - Pine Mountain, GA
This GUTS event will test your endurance and your ankles over rocky single-track trails. The trail follows the ridgeline, going up and over it for the duration. Depending on water levels, the few water crossings could be dry or ankle-deep. You'll experience both pine & hardwood forests, rock outcroppings, waterfalls, and beaver ponds. If the full monty isn't your sort of deal, try the PMTR "Lite", our 19-mile race. Same great trails, less time in the woods! Register online.
---

Santa Speedo Run
December 11th - Atlanta, GA
It's a 1-mile fun run where you strip down to your skivvies in the name of charity alongside others who are just as bold and beautiful as you are inside and out! While Speedos and Santa hats are welcome, as is any spirited costume that really rings in the season, they are not required. This baring-all fundraising event benefits Bert's Big Adventure, a 501(c)(3) nonprofit organization that provides a magical, all-expenses-paid, five-day journey to Walt Disney World® for children with chronic and terminal illnesses and their families. Register online.
---

Dashing Through The Square
December 18th - Marietta, GA
Dashing Through the Square is a Peachtree Qualifying Race featuring electronic chip timing to ensure accuracy for runners. This family-friendly race will take you past beautiful, historic homes and the quaint shops that line Marietta Square. A virtual option is also available Due to COVID, this year the Kids 1K (12 years and under) will be virtual. Proceeds from this event will support youth enrichment programs and other community initiatives benefiting Cobb County. Register online.