---
Big Peach Holiday Live Event!

December, 8th at 3:30 pm

Santa has some great giveaways and special offers for both online and in-store coming up during our first Big Peach HOLIDAY LIVE Event on December 8th at 3:30 p.m.! During the broadcast, you will get great gift ideas for that special person on your list and find out if the "global supply chain woes" are going to inflict some Scrooge-like behavior on your own shopping plans for the New Year. In short, we will cover it all! Our Founder, Mike Cosentino, will host this jolly affair - - so you can be sure we will also have plenty of fun giveaways and special offers you will not want to miss (and that will only be available during the broadcast)…
To make this easy for you to participate, we will be broadcasting on all of our Facebook pages. We'll also take your questions during the broadcast - - or you can get ahead in the queue by submitting them here right now or in advance: info@bigpeachrunningco.com.
Here is some of the content you can expect in this 30-minute holiday special!
How To Stick With It During The Holidays

The Best Gifts For Holiday 2021

How To Fit a Bike… For Someone Else

Crowd-Pleasing Stocking Stuffers

HOKA v. On: What's The Difference?

Truly Special Splurge Gifts

Question & Answer
---
Purchase $200 or more in merchandise and/or gift cards, and you'll receive BPRC Peachy Bucks that can be used for future purchases! This sweet deal is eligible for in-store and online purchases. Here's how it works - if you spend $200.00-$249.99, you'll receive $25 in Peachy Bucks. Purchase $250.00-$299.99 and you'll receive $30 in Peachy Bucks, and so on. You must mention this offer at the time of check out.
This offer is valid, through December 31, 2021. For online purchases, mention Peachy Bucks in the Notes section of your online order to receive your electronic Peachy Bucks to use on a future purchase.
Fine print and details: This offer excludes sale rack and gift card redemptions. Peachy Bucks are earned based on your order Sub-total (pre-tax). Peachy Bucks are for future purchases and may not be applied to the transaction earning the bonus card. This offer runs from November 30 - December 31, 2021. Peachy Bucks will expire on June 30, 2022.
---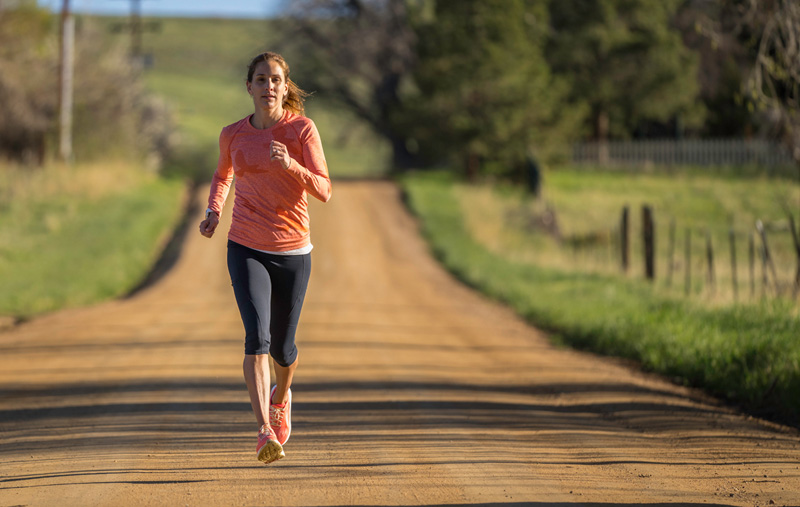 Blog Post - Altra Paradigm 6 Review
We review the Altra Paradigm 6 with our experienced group of Big Peach Running Co. men and women testers. We took to the roads and paths in the new Altra Paradigm 6 and put it through its paces. Some of our staff were familiar with Altra and some were new to Altra. All gave honest feedback on the shoe to help guide our Guests best. Read more...
---

For the next 4 weeks, we'll be featuring various gift ideas for the runner, walker, & cyclist. Leave your email open to drop hints for those shopping for you.
---
---
---
Gifts For Those Who Have Been Really, Really Nice!
Bike products are available at our Big Peach Ride+Run location in Brookhaven.
---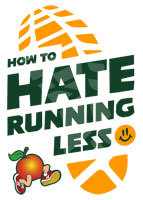 How To Hate Running Less
Marietta - Wednesdays, 6:30 pm

We get it. Some folks don't like running. At times, it can feel clunky, jarring, and uncomfortable. That's why we're offering "How to Hate Running Less," a 30-minute FREE class with basic instruction, simple drills, and light running designed to change the way running feels and, hopefully, make it feel lighter, smoother, and EASIER. It's open to everyone (Walkers, Runners, Kids). Come ready for light drills and running outside in our East Cobb location.
---

The Sole Project
Midtown & Decatur locations - through December 22nd
Social Fitness ATL is hosting their 2nd Annual Holiday Shoe Drive that will benefit the homeless and less fortunate in and around Atlanta. Drop off gently used shoes at our Decatur or Midtown locations. You can also donate through their GoFundMe page with all proceeds going towards the purchase of hats, gloves, socks, and personal hygiene items, which are major needs for the homeless community.
Join us every 2nd Sunday of each month for a long run (60 minutes or 90 minutes) at our Big Peach Running Co. location in Cartersville! The run is open to anyone looking for a bottle-supported Long Run with bathrooms at the start, finish, and at 3miles, the most important spot!
We'll be running for time, your choice, 1hr to 1hr 30mins Long Run. Or more if you dare. We will have a few groups that turn back at halfway of 30 mins (1hr) and 45 min (1hr 30mins). The "more if you dare" group will get a plan together the morning of the run.
We run so we can eat. Breakfast at a "morning of" announced location afterward! Gotta see what we have a hankering for…
---
FREE RUNATL Spring Half Marathon Traning Program
We're offering a FREE 12-week marathon training program that targets the Publix Atlanta Marathon on February 26th. Registration is now open and is perfect for those doing their first half marathon or looking to improve from their previous race. Registration will close on December 17th. Both programs are open to everyone and are designed to get beginners and intermediate runners across the finish line through weekly scheduled runs you can do on your own or socially distance with your running group.



Sleighbells On The Square 5k/1k
December 11th - Marietta, GA
The 20th Annual Sleighbells on the Square 5K is Peachtree Qualifying Race and USATF certified, sponsored by the Cobb County Bar Association. This event for the whole family takes place on Marietta Square where the races will start and finish. Festive holiday attire is encouraged. Strollers and dogs are allowed.
The virtual race option runs from December 1- 11. Register online.
---

Santa Speedo Run
December 11th - Atlanta, GA
It's a 1-mile fun run where you strip down to your skivvies in the name of charity alongside others who are just as bold and beautiful as you are inside and out! While Speedos and Santa hats are welcome, as is any spirited costume that really rings in the season, they are not required. This baring-all fundraising event benefits Bert's Big Adventure, a 501(c)(3) nonprofit organization that provides a magical, all-expenses-paid, five-day journey to Walt Disney World® for children with chronic and terminal illnesses and their families. Register online.
---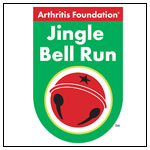 Jingle Bell Run
December 11th, Dunwoody, GA
This is the time to strut your stuff in your favorite holiday costume and FEEL GOOD about DOING GOOD. Together, we'll jingle all the way to a cure - and have a fantastic time with every step we take! Bring a team of friends, family, and co-workers to run or walk. 100% of your registration fee and fundraising goes to a great cause, the Arthritis Foundation.
The 2021 event will be live and in-person this year! Our Jingle Bell Run may have a different look due to COVID safety and health protocols, so check the event information page for the most updated details. But the original festive race for charity is back!
Register online.

| | |
| --- | --- |
| Jingle Bell Run | Sleighbells On The Square |
| Locomotive Half Marathon | |