---
Grand Opening Celebration!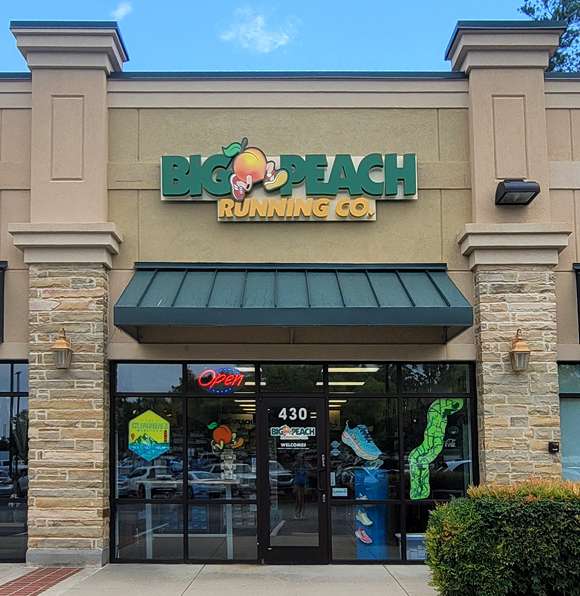 Happy Fourth of July! We continue the holiday celebration with a celebration of our own this weekend. Our Big Peach Running Co. - Cumming location will have it's official Grand Opening this Saturday, July 9th with festivities starting at 8 am! You're all invited and with all the goodies and raffle items, you don't want to miss this event.
Big Peach Running Co. - Cumming Grand Opening
Saturday, July 9th, 8:00 am
We officially open the doors and welcome the North Georgia Running Co.team and thier Guests to the Big Peach family.The event will kick-off with a group run at 8 am with the opportunity to demo shoes from many of our vendors. There will be a coffee bar, Kona Ice, taco stand, breakfast bites, and bundtinis. Vendors in attendance include Adidas, Altra, Asics, Balega, Brooks, Hoka, Mizuno, New Balance, Puma & Saucony! There will be plenty of gift with purchases and raffles that include shoes, Garmin FR 255, Theragun Mini, and tons more! We look forward to seeing you Saturday morning for one of our best grand opening celebrations of our 18 year history!
---
The Saucony Tempus is a brand new model that has just arrived at Big Peach Running Co. "D2" got his hands on an early release of this shoe and took it out for a quick 6-mile run for a "1st Impression". The Saucony Tempus uses a full-length PWRRUN PB midsole (the same used in the Endorphin Pro & Speed) and instead of a much denser medial post to provide stability, it uses PWRRUN material to form a support frame that wraps behind the heel and under the forefoot. It's a lightweight trainer designed for everyday runs and distances, no matter the pace. "D2" breaks down his initial thoughts and why it might be a shoe you should try out! Watch here.
---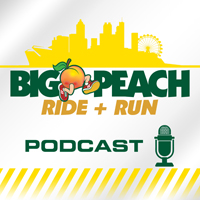 Ep. 130 - The Big Peach Ride + Run Podcast with Functionize Health
This week's Big Peach Ride + Run Podcast is hosted by Big Peach Running Co. Co-founder, Mike Cosentino.
Mike sits down with Lauren & Jake with Functionize Health, a local physical therapy clinic to discuss their one-on-one personal holistic approach which centers around not just treating the symptoms but treating the whole person. Whether you are an athlete progressing towards peak performance, parents looking to keep up with your kids, believe age is just a number, or simply want to get back to your active lifestyle again, you'll want to tune into this episode!

The Cartersville Thursday night run is at Drowned Valley Brewing.
Join us every Wednesday night for a group ride around the Brookhaven area. The ride will be led by members of our team and the Brookhaven Bicycle Alliance. The rides are open to all abilities with 13-mile & 20-mile routes. Post-ride, we'll gather at Hob Nob in Town Brookhaven for some post-ride food and drinks. Come on out and meet members of our team and the Brookhaven Bicycle Alliance. With warmer temps and longer days, it's a perfect time to enjoy a ride outside!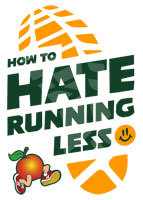 How To Hate Running Less
Marietta - Wednesdays, 6:30 pm

We get it. Some folks don't like running. At times, it can feel clunky, jarring, and uncomfortable. That's why we're offering "How to Hate Running Less," a 30-minute FREE class with basic instruction, simple drills, and light running designed to change the way running feels and, hopefully, make it feel lighter, smoother, and EASIER. It's open to everyone (Walkers, Runners, Kids). Come ready for light drills and running outside in our East Cobb location.
---
Run Free Cross Country Camp
Young Harris, GA - July 11th-15th
Middle School and High School athletes, come join this fun-filled, epic week on some of the most iconic trails in North Georgia and North Carolina! Workshops on form, race strategy, goals, nutrition, and more. There will be adventure challenges, local outings, and some really cool time with an elite coaching staff! Register now!
---
Brooks Glycerin 20 Demo Run
Marietta - Tuesday, July 12th, 6:30 pm
Our Brooks Guru will be joining the Marietta Tuesday night social run and he's bringing the new Brooks Glycerin 20 for you to try out! There will be post-run drinks and snacks. Play some "Wheel of Brooks" trivia for some prizes!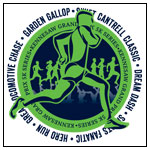 Downtown Dash
July 9th - Kennesaw, GA

Welcome to the third race of the series! It is the inaugural year for this beneficiary but it is still the same familiar course you all know and love!
Presented by The Downtown Merchants Association benefiting downtown improvements. Register online.
---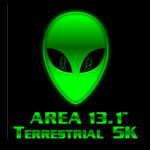 Area 13.1 & Terrestrial 5k/10k
August 20th - Roswell, GA
AREA 13.1 and Terrestrial 5K/10K is an Out of this World Running Event. This is a night race in Roswell, GA, and is one of the most popular courses to run in the State of Georgia. The courses are OUT OF THIS WORLD FLAT & FAST with a total elevation gain of the Half marathon at 224 feet. The 5K course total elevation gain of 50 feet, and only 90 feet of gain in the 10K!! We are talking PR TIME!! All finishers will receive an awesome alien head medal that will make your head SPIN, a coveted Area 13.1 tri-blend shirt that will be your new GO-TO SHIRT, and for runners 21 and over a free beer donated by Gate City Brewing Company. Come for the run and stay for the party!! Live band - Food trucks - Vendors - Gate City Brewing Company!! Bring the Family for the celebration. Register online.